Most couples who are planning their Philadelphia area wedding are also exploring honeymoon locations. We turned to honeymoon and destination wedding specialists Staffa Travel for insight about those dreamy over-water bungalows for your honeymoon. Here is what they had to say: You've oogled over them. You've added them to your bucket list. You've pinned them until you needed a pin-tervention. So now that all that dreaming is out of the way, let's look at the facts! (And some pictures of course…)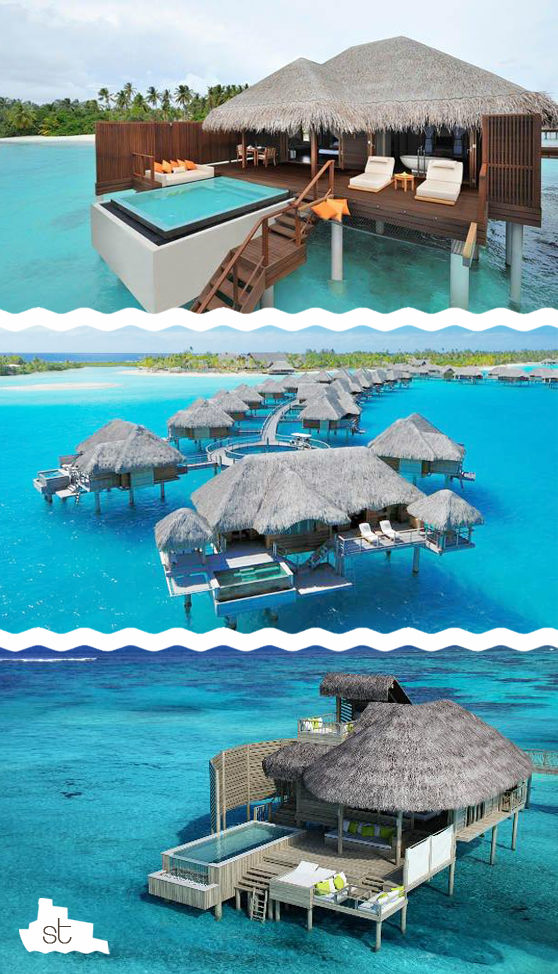 Photo credit: Staffa Travel
FACT OR FICTION?: You have to go to French Polynesia or the Maldives to stay in one.
Places like Bora Bora, Moorea and the Maldives ARE known for their over-water bungalow prowess, but you can also stay in one in Panama, Belize, Fiji, Malaysia and - pretty soon - even a new resort in Jamaica!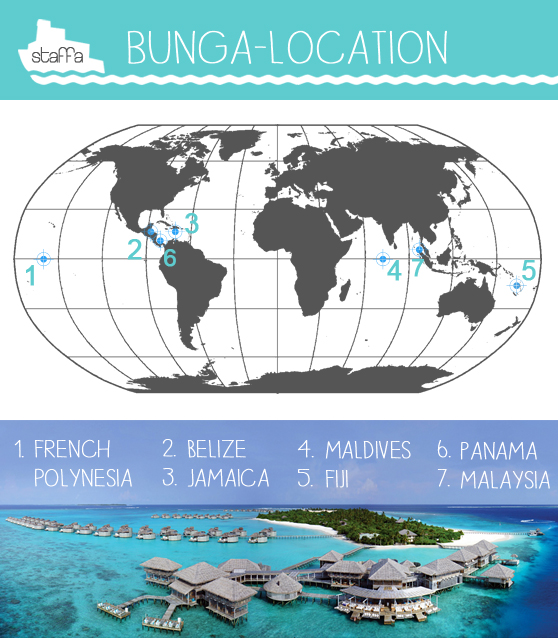 Photo credit: Staffa Travel
FACT OR FICTION?: Bungalow resorts are difficult to get to.
Replace the word "difficult" with "awesome" and you're much better off!
If a unique travel experience is what you're looking for, getting to a bungalow resort will be a treat once the main leg of the flight is over. Since most resorts are on private islands in the middle of the ocean, commercial flights don't let you off at the door to your room.
Let's look at a few examples:
Heading to the Maldives? From the east coast, you'll fly into Male International airport, where a representative from the resort will greet you and escort you to the resort via speedboat, or via puddle jumper, depending on the resort.
Your bungalow is in Fiji or Bora Bora? You'll fly into Tahiti, then to Bora Bora, where you'll travel to the resort either by speed boat or private helicopter! If you had a helicopter tour on your list of things to do, CHECK! It's in the bag before you even get there.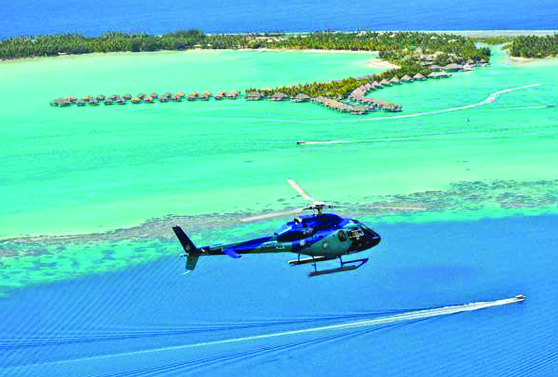 Photo credit: Staffa Travel
FACT OR FICTION?: An over-water bungalow is so expensive… It's probably way out of my budget.
You'd be surprised. They're more accessible than you think, especially if your travel schedule and destination options are flexible. I hate using the word "affordable," since everyone has their own version of what that means. As is the case with travel in general, there are cheaper and more expensive times of the year to stay. Like other resorts and hotels, the star ratings vary, and staying at the Four Seasons Bora Bora is of course more expensive than staying at a smaller, more boutique place like Royal Huahine Resort in the South Pacific.
Many people who choose to go the over-water bungalow route ARE looking for an awesome, $8k-$30k honeymoon, and then you get be picky. But you can do it for less- between $300-$400 a night some places. The main problem for bungalow-lusting with a $5k or less budget is airfare. As you saw on the map above, most places are 16+ hour flights from the east coast, and run around $2,000 per person. If you can handle the long flight, it's worth it!
Honeymooner Fun Fact: If you want extra privacy, an agent can usually guarantee you the end-of-the-pontoon bungalow. Sometimes end units are slightly more expensive, but not much- maybe an extra 10% for the week.
Fun Fact: There's a resort in the Maldives where the bungalow suites are all shaped like boats!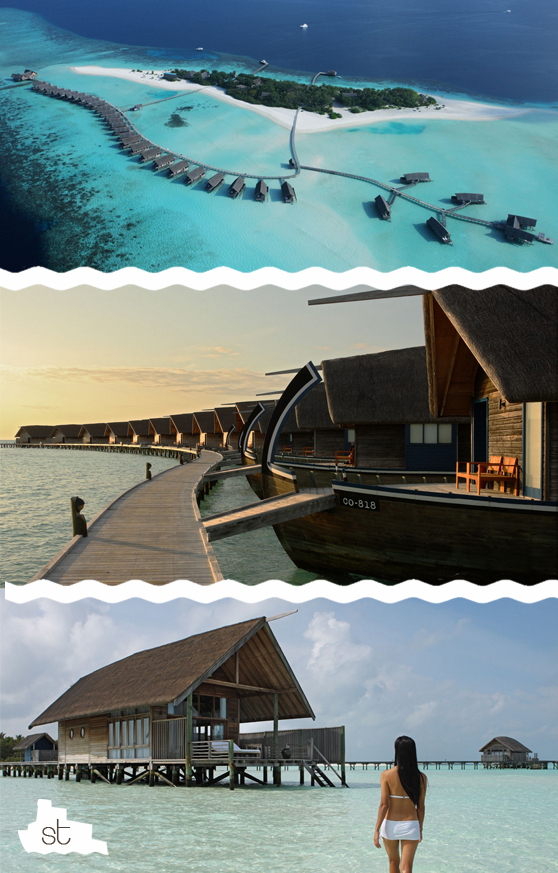 Photo credit: Staffa Travel