Are you newly engaged? Congratulations! Now that you've notified your family and friends and the adrenaline rush from that initial excitement has tapered down a bit, you may find yourself facing the daunting task of planning a wedding. But where to begin?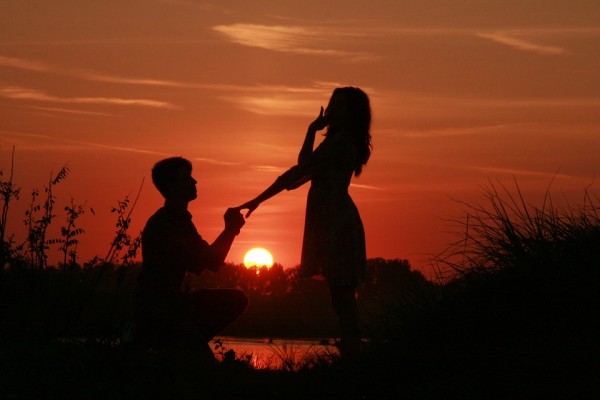 Photo credit: (c) Pixabay
Here are five steps to help you get started in planning your wedding in Philadelphia!
1. Make your budget. The first rule of planning a big event like a wedding is to come up with a budget. Don't even look at venues or vendors or start gathering ideas until you know how much money you have available to spend on your big day. There's nothing worse than finding that perfect dress or location and then realizing you can't afford it, so spare yourself the heartbreak and gather the numbers. Set aside time with your partner and decide how much you can afford. Will you be receiving contributions from family members (and never assume that you will)? Confirm the amount as soon as you can. In the meantime, you and your partner can start saving early to maximize your funds. Once you've set a budget, decide which elements of your wedding are a budget priority.

2. Get organized. To avoid the stress of trying to deal with clutter and chaos later on, it's a good idea to figure out an organizational system for yourself early on whether it's a binder or spreadsheet or something else. You'll be amazed at how quickly all of those ideas, contracts, lists, samples, flyers, business cards, coupons and emails will pile up once the planning process gets underway.

3. Draft your guest list. One of the first things you're going to need to know when planning your wedding is how many guests you're likely to invite. This number is going to have a significant impact on almost every aspect of the planning process, especially capacity when choosing your venue. While you don't have to come up with a finalized list until much later (trust us, your list is going to go through multiple drafts), it's a good idea to at least have an informed estimate of how many people might be attending. Create a list with your partner, detailing who you'd like to invite and have your parents make their own lists, especially if they're helping you pay for the wedding. Once you've got this first draft of your list done, you can start to trim it down based on your budget.
4. Think about the type of wedding you want. Now the fun part begins! Take some time to envision your ideal wedding: is it large or small? Indoors or outside? Casual or formal? Evening or afternoon? Do you have a type of venue in mind? A certain atmosphere? A theme? Answering these kinds of questions is an important step in narrowing options when it comes to venues. Feel free to search for inspiration both online and in wedding magazines if you're drawing a blank. And, of course, don't forget to collaborate with your fiancé on this step (just like with the other ones) so that the finished product can reflect both of you.
5. Narrow down the date. Now that your budget is set and your vision is in mind, you can start to choose a wedding date. If you already have your eye on a certain venue, this step can be pretty simple: your options for a date will already be limited by that venue's availability, so you'll just have to pick a date that hasn't been booked yet. If you don't have a venue in mind yet, there are a few variables you can use to help you choose when to have your wedding. Start by determining if there's any season you absolutely don't want or which will be unsuitable for the kind of wedding you would like. You can further narrow your options by ruling out any specific dates that you'd like to avoid, such as religious holidays, family birthdays, or major sporting events. You may want to even take the wedding busy season into account—if you choose to marry during the wedding off-season (January-March), you can typically find discounts from venues and vendors, compared to its high season counterpart with steeper prices. As a rule, it's best to choose a few potential dates or a range of them so that you have some flexibility when you move on to touring venues. Partyspace can help out once you have reached that point by allowing you to search for Philadelphia wedding venues based on whether or not they're available on a certain date. Try it! The next step--finding your wedding vendors like your officiant, planner, photographer, florist, band or DJ!