Signature drinks at Philadelphia wedding receptions are catching in popularity, and for good reason! Not only are they a fun, refreshing and easy way to incorporate your personalities and tastes into your reception, but they help reduce alcohol costs. Signature drinks create a relaxed atmosphere by making the post-ceremony bar rush a little less hectic since they are prepared and displayed in mass quantities ahead of time.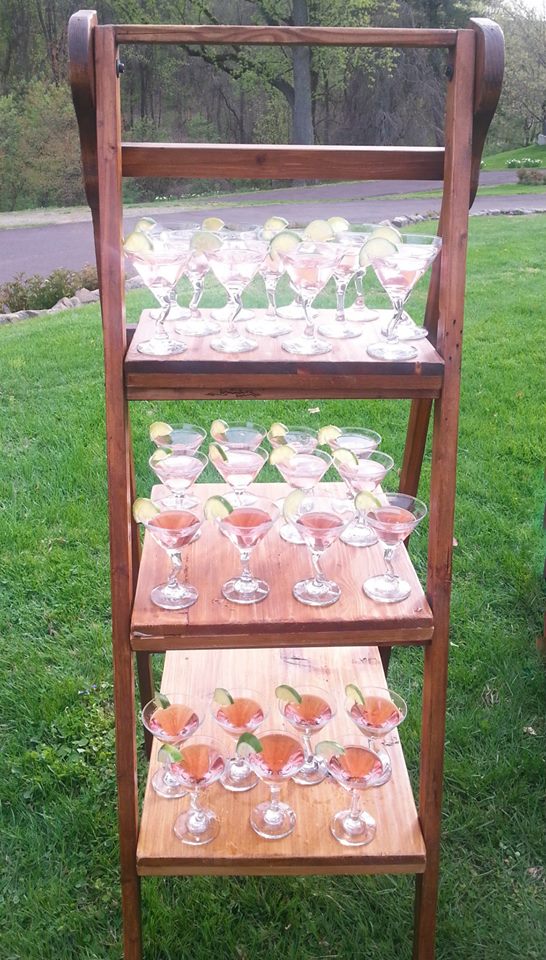 However, with so many different cocktails to choose from, how does one go about narrowing it down? Here are some tips to pick the perfect signature drink for your Philadelphia wedding.
Personalize it. Why not choose a beverage that reflects you as a couple or has special meaning? Perhaps it's a drink you discovered on your first vacation together. Maybe you have the same favorite drink (or, instead prefer "his" and "hers" drink options). If you met in New York, how about a Manhattan? If you both love the beach, how about a blueberry mojito? And, of course, the drink choice, itself, isn't the only way to personalize your cocktail: you can name it too, whether it's a play on your last name, reference to your hometown or favorite sports team.
Choose a color. One of the easiest ways to pick your signature drink is to use your wedding's color palette for inspiration. With the variety of mixers available today, it's possible to create a cocktail in virtually any color. Whether it's a Tiffany blue Cosmopolitan, a green appletini, pink sangria or Blushing Bride, there are a multitude of options and lots of room for fun experimentation. Keep in mind that when it comes to a cocktail, brighter colors tend to be more appealing than darker ones.
Keep it simple. Choose a signature drink that can be prepared easily, in only a few steps, and without a ton of ingredients. Preferably, it should be something that can be made in bulk batches prior to your Philadelphia wedding so that your bartenders don't have to spend precious time mixing each individual drink for each guest, clogging up the bar line and making guests antsy.
Go local and seasonal. If you have access to a local brewery, distillery or farm, why not support their business when planning your signature drink? Guests will love the local touch and it will be a great way to narrow down your beverage options. By focusing on local, seasonal ingredients, you will also be able to save money.
Tie in the location. Why not use the location of your wedding to help you make your signature drink decision? Philadelphia affords numerous ides like a Colonial Raspberry Shrub or celebrate with a salute to Kensington, home to the oldest producer of cordials still operating in the country. Charles Jacquin et Cie is best known for its Jacquin liquors and the introduction of the yummy raspberry liquor, Chambord, and St. Germain to the U.S. Another idea is a bourbon based drink honoring its South Philadelphia roots. It was home to a manufacturer of spirits such as bourbon and vodka.