Imagine hosting your wedding cocktail hour within Franklin Institute's Key Hall and BioScience and mingling among a two-story giant heart. Or sipping champagne in the science museum's hair-raising electricity exhibit. These are just some of the choices for weddings at this iconic Philadelphia museum.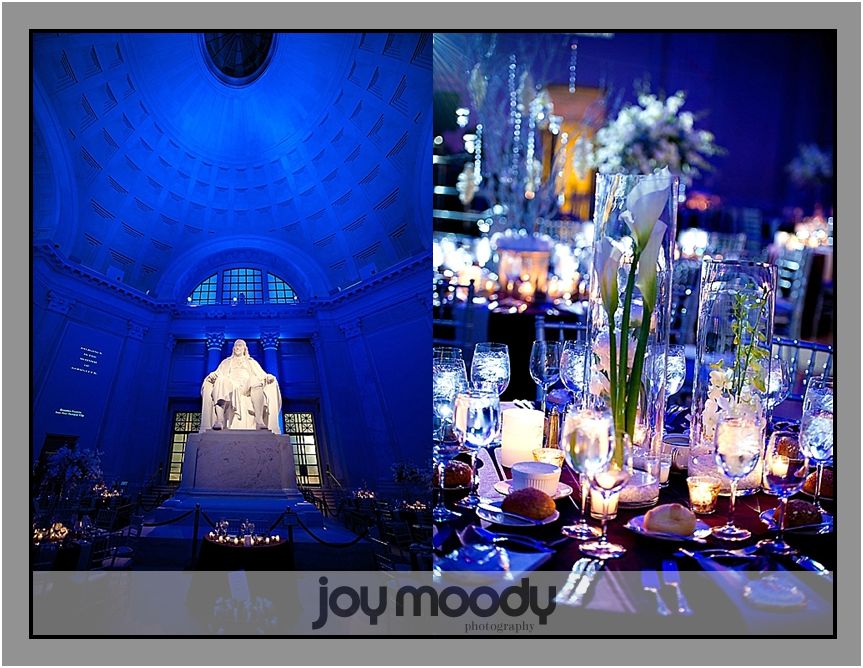 Photo credit: Joy Moody Photography
We reached out to Kristi Fogarino of The Franklin Institute to find out five ways a wedding at Franklin Institute stands out from the rest. Here is what she had to say about this historic and unique Philadelphia wedding and event venue:
Variety of Event Spaces: The Franklin Institute offers a variety of unique spaces, which will help make your wedding unforgettable!
National Monument: Franklin Hall, our main reception space, is home to the only national monument outside of Washington DC that allows you to host an event.
Exhibit Spaces: Guests will enjoy cocktails in our exhibit spaces, while enjoying our many hands-on interactives. Next, they are brought into Franklin Hall, where they can enjoy dinner under the magnificent 20 foot statue of Benjamin Franklin. The Franklin Memorial is made of Italian marble, set under our 82 foot domed ceiling and gold gilded Oculus. Franklin Hall also has four 16x9 screens in each corner of the room that allows you the opportunity to showcase your own images, logo, video or streamed content.
Planetarium: The Franklin Institute is also home to Fels Planetarium, the country's second oldest planetarium. Enjoy a night under the stars, as you exchange vows under images of a special night sky, a tour of the solar system, or under the moon and stars in our domed theater.
Interactive Fun: The Franklin Institute offers the most unique and exceptional wedding space in the city. No other Philadelphia wedding and event venue has as much history or awe inspiring beauty. Clients can take full advantage of the fun built right into the space, without having to outsource or spend time creating ways to entertain their guests.
Let us impress you with our first rate customer service, the culinary excellence of FROG Commissary and our one-of-a-kind spaces. We take your wedding and its success personally, and will do whatever it takes to help share your love story with friends and family, creating memories that will last a lifetime.