Do the many choices in invitations have you in a tail spin for your Philadelphia wedding? When it comes to wedding invitations, are you wondering what differentiates online ordering and booking a local business? There are many interesting factors to consider besides cost. Here are several reasons to purchase invitations locally for your Philadelphia wedding: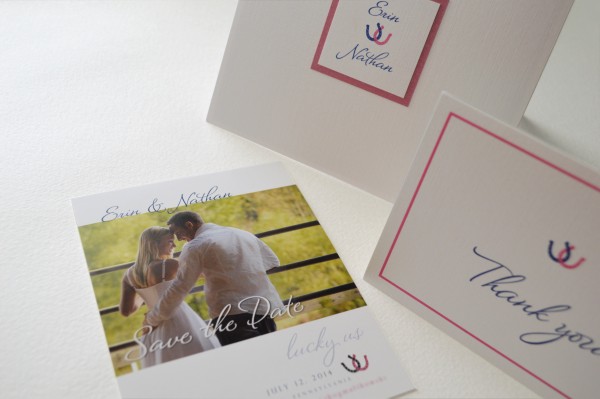 Photo credit: DesignLeaf Studio
Better Visuals: Imagine the look and feel of your wedding invitation. Your initial consultation will allow you to see in person the true color of the invitation (especially when it's a fine line between egg shell, taupe and seashell) and hold it, feeling the weight. Ordering online warrants a risk that the color won't match your preferences. Can an online company convey that effectively? Does the color look different on your computer monitor versus your fiancée's screen? Ask yourselves those questions.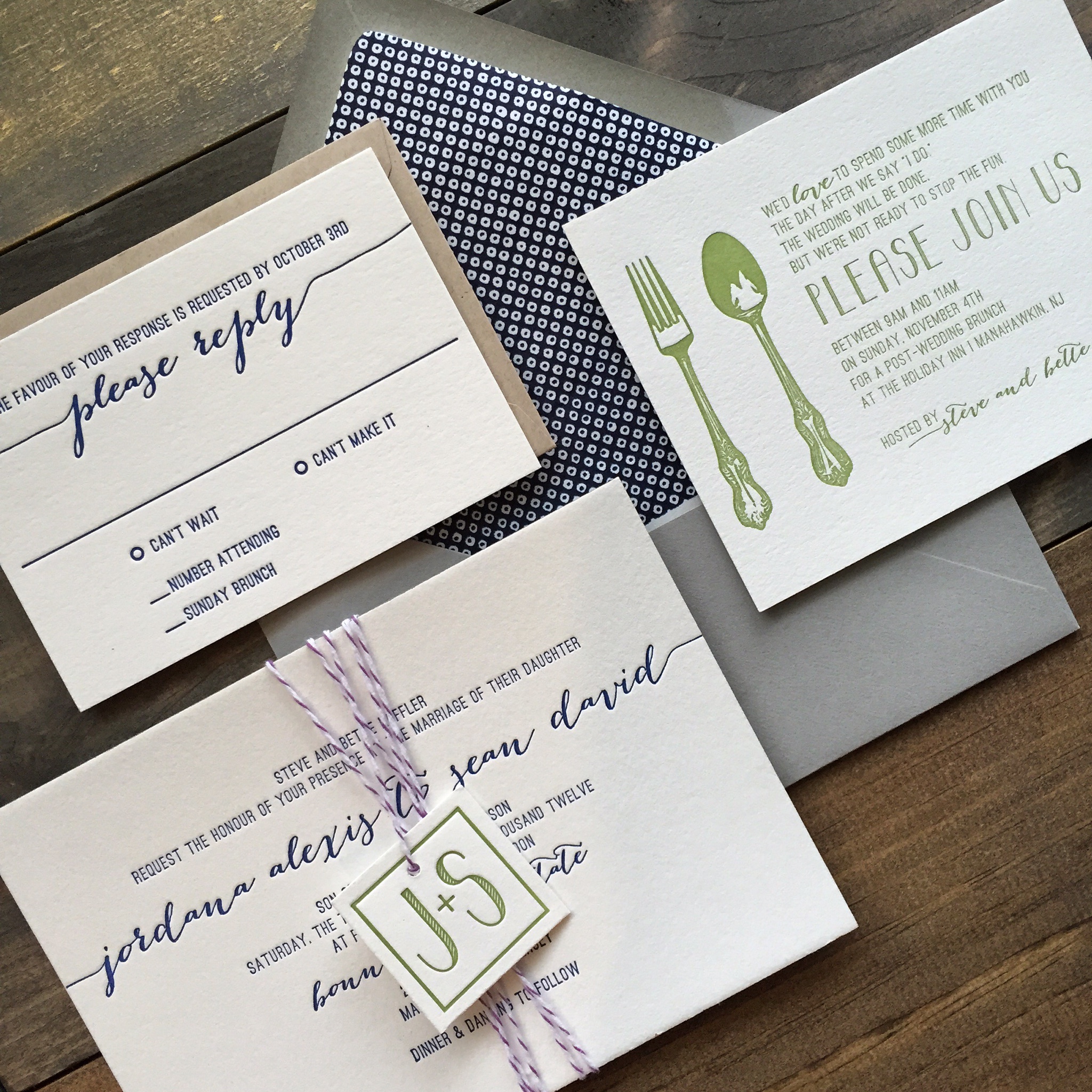 Photo credit: Darling + Pearl
Texture: With a local company, you have the advantage of holding the sample invitation in your hand, feeling the texture and weight. These characteristics are hard to convey through an online site. They can also handle custom invites like those printed on a unique medium like wood, leather or thin metal to match your Philadelphia wedding theme.
Professional Insight: Wording on the invitation is so important. There are etiquette issues. There are nuances. Owners of invitation boutiques are wedding experts, having handled countless Philadelphia wedding invitations and scenarios for a variety of events. Tread gently with wording. Some wording should be considered very carefully so as not to offend parents such as in cases where there are step-parents or a deceased parent. Or, if the reception is strictly a cocktail-style soiree. Such information should be duly noted so guests are not expecting a full sit-down meal and find themselves a tad hungry.
Customer Service: This is an area where an in-person discussion serves you well. That customer service 800 number representative may or may not know the right advice. Who wants to chance it? Local studios will even help develop a timeline for when to send out your invitations!
Calligraphy and Addressing Services: Did you change your mind about calligraphy for the invitations? No problem with a brick and mortar business, just call your consultant. Do you need more invitations with a later R.S.V.P. date? No worries, they have your personalized template ready to go just for this occasion. Did you need advice for a timeline when to mail them out? Again, a local company has it covered for your South Florida wedding.
Buy Local: Finally, when you buy local from a small business, these funds stay in your community. They go to your local taxes, support schools, roads and help your area thrive. This is compared to benefitting a corporate headquarters somewhere hundreds of miles away.
Hopefully, these points will make your search for invitations easier.