Many couples look forward to their wedding day as a chance to indulge in extravagant details and host a truly once-in-a-lifetime party.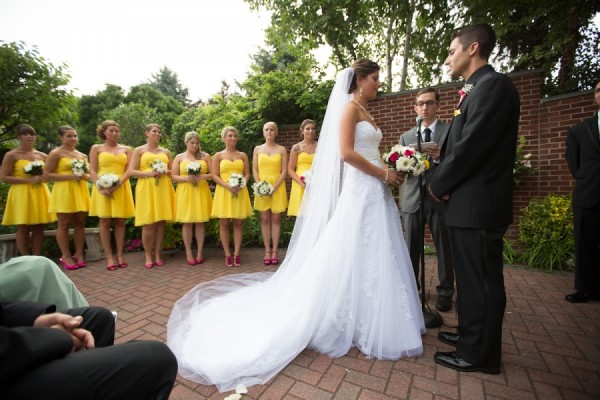 Photo credit: The Radnor Hotel/Single Exposure Photography
Many of our hotels in this guide offer wedding services that cater to detail and can provide the most current event services. For example, The Radnor Hotel on the Main Line — winner of the 2013 The Knot Best of Weddings — is a perennial favorite with brides and grooms. Besides having amazing grounds, The Radnor can accommodate all aspects of a wedding journey, including bridal showers, rehearsal dinners, ceremonies, receptions, Champagne Sunday brunches and overnight accommodations. A full-time wedding specialist on staff ensures that the event is executed to perfection.
"The Radnor staff truly enjoys making our brides and their guests so happy on this special day, virtually everyone leaves with a smile," says Louis Prevost, General Manager of The Radnor Hotel. "Our award-winning garden venue and terrace ballroom with its crystal chandeliers are outstanding but what we always hear from the brides is that every detail was perfect, thanks to our friendly and professional servers, bartenders, chefs and wedding specialists."
Restaurants and Bed & Breakfasts can be excellent choices for locations as well, especially for couples looking for something on a slightly smaller scale. Hamanassett B&B is an enchanting location for intimate wedding ceremonies and celebration receptions. They only do a few small upscale events each year — no more than 50 people. Their serene setting on seven landscaped acres along with the elegantly appointed Manor house provides a beautiful and memorable setting.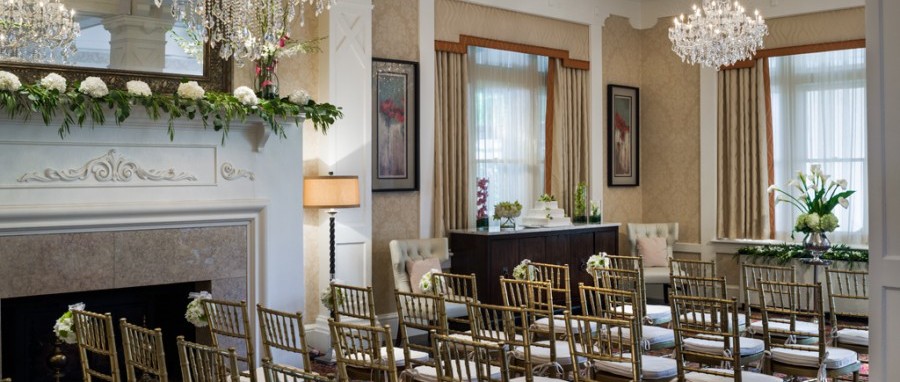 Photo: Paramour in The Wayne Hotel
At Paramour in the Wayne Hotel, it's possible to have a ceremony in the tastefully decorated lobby lounge and a reception in the formal dining room, making an exquisite, intimate experience convenient and luxurious for your guests.
"Our weddings at Paramour are the very definition of style and sophistication," explains Joseph Armani, General Manager of Paramour. "Complementing our breathtaking setting, it is our staff of professionals delivering the panache that our elegant brides love — from our exceptional cuisine to the impeccable service. Unique in so many wonderful ways, Paramour is matchless for brides searching for the unforgettable intimate Main Line wedding venue, ideal for under 100 guests."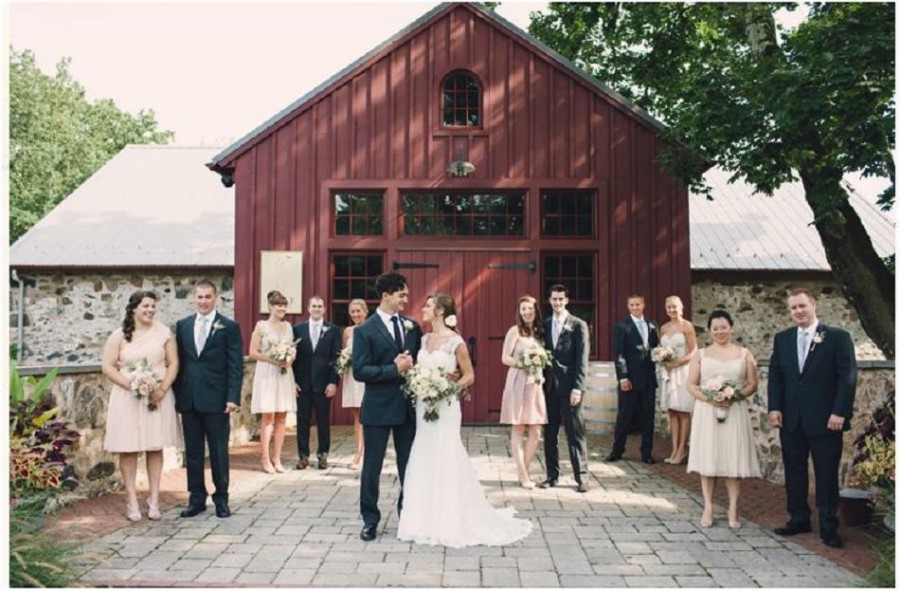 Photo credit: Grace Winery at Sweetwater Farm/Lauren Fair Photography
Sweetwater Farm and Grace Winery is yet another choice for couples looking to host a Brandywine destination wedding. This gorgeous B&B is situated on 50 acres of rolling countryside in Glen Mills. The newly renovated Delaware County wedding and event space can accommodate up to 140 guests (100 guests from December through March) who can stay in the manor.
For even more about weddings in Delaware County, and ideas and attractions to entertain your out-of-town guests, visit Delaware County's Brandywine Conference and Visitors Bureau today!