Weddings at Moore College of Art & Design tend to attract couples who are interested in an alternative to the standard and traditional hotels and meeting venues.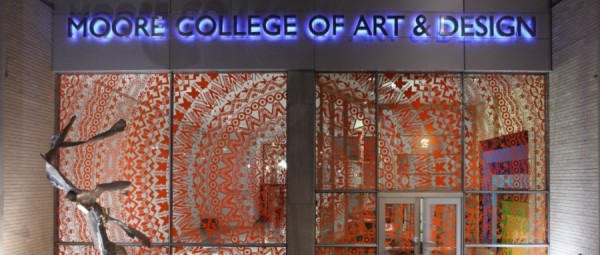 Photo credit: Moore College of Art & Design
Many of our clients appreciate art and design and are looking for a Philadelphia wedding venue that reflects that. Our space features progressive galleries and an ever-changing backdrop of emerging artists' work. It's nice to be surrounded by artwork and color and something new and different, while still having all of the amenities necessary to have a successful event. Guests love to browse the artwork in the galleries, especially when student work is on display.
It's also a benefit to be on the Parkway, right across from Logan Circle, where guests love to take photos with the famous Swann Memorial Fountain.
Inside Moore, there are several galleries that are always free and open to the public. The Galleries at Moore support our educational mission and role as a cultural leader by providing a forum for exploring contemporary art and ideas, and enriching the artistic climate and intellectual climate of the college, the Greater Philadelphia community, and beyond.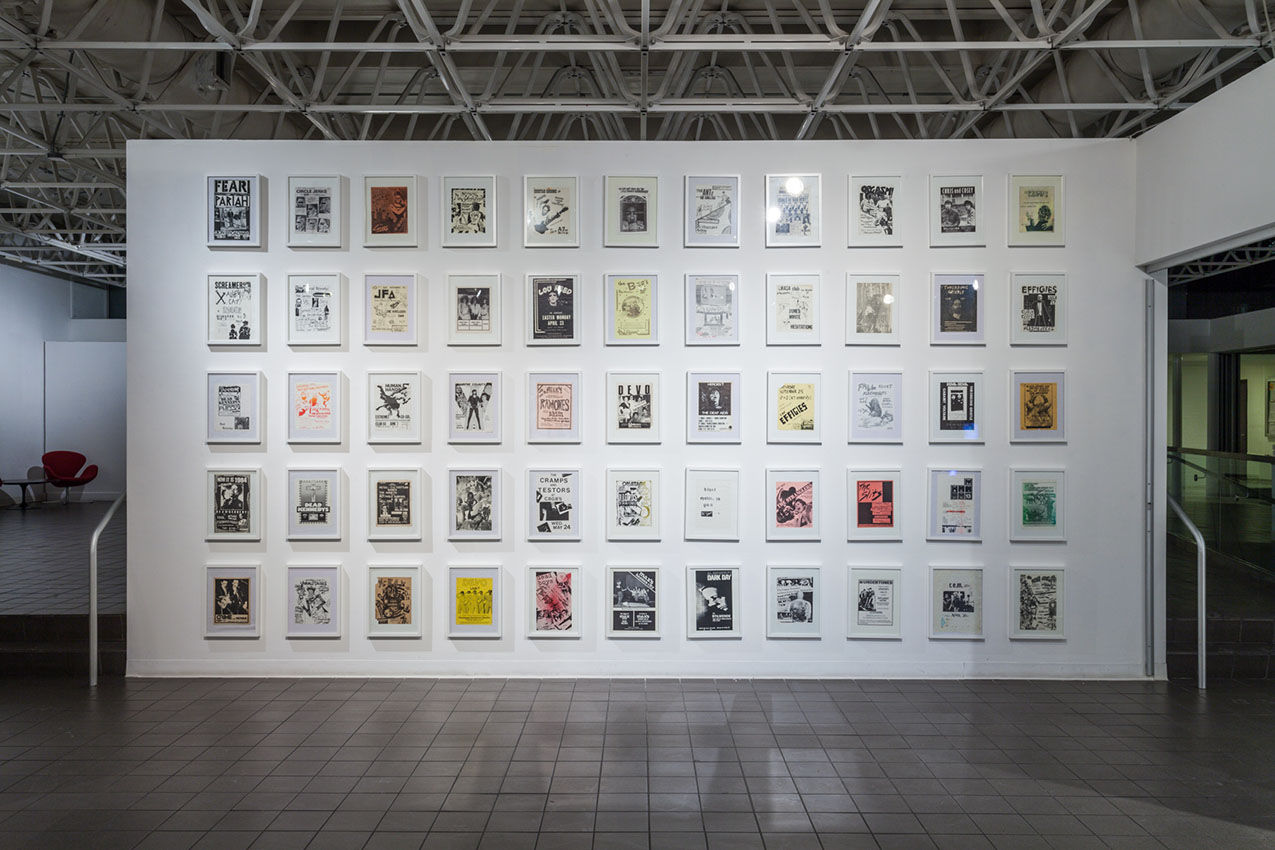 Photo credit: Moore College of Art & Design
My favorite rental space at Moore has to be Fox Commons. It is a charming lounge area with modern furnishings and light fixtures that opens to a small private courtyard. The room is so fun and colorful, and when the trees and bushes in the courtyard are in bloom, it's especially beautiful. It also gets a ton of great natural light, perfect for weddings and events in Philadelphia.
Guests can also visit The Art Shop at Moore, which provides a unique shopping experience, with art and design pieces created by Moore's emerging and established alumnae as well as current students.