Now that you have begun planning your Philadelphia wedding, you may have heard the term, designer sample sale or sample gowns. But what are they, and where do you find these lovely cost-saving wedding dresses? Here is what you need to know: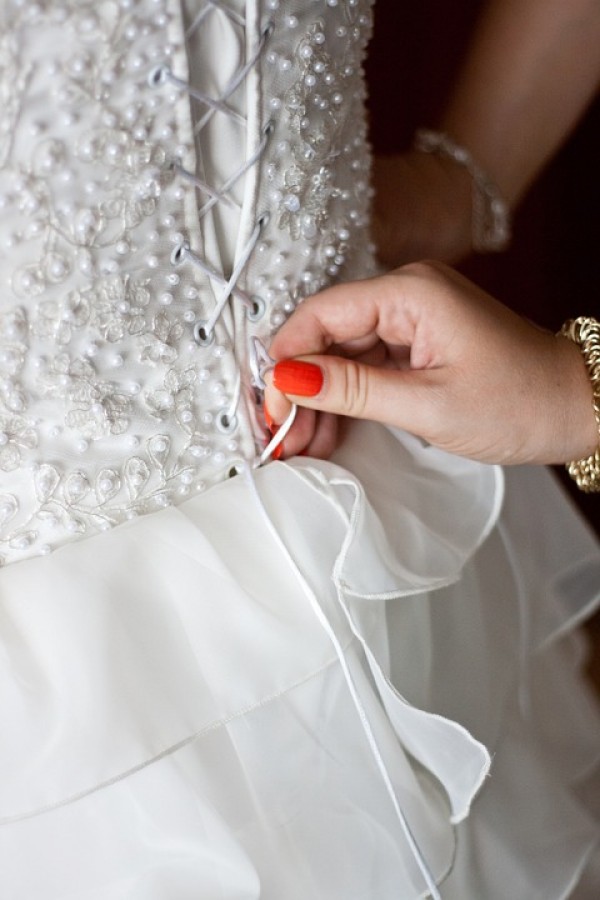 Photo credit: (c) Pixabay
Sample gowns, available in a special section at most Philadelphia bridal salons or specialty boutiques, cost a fraction of the price of their counterpart. Many bridal salons in Philadelphia will have a sample sale once or twice a year advertised on their website. Look for them there or better than stalk the site, request to be on their email list so you are privy to these special dates. Also, there are bridal gown shops that specialize in designer sample gowns! If you are fortunate enough to scoop up a sample as your dream wedding dress, you are able to save big in your wedding budget. Many of them are 33-50 percent off of their original price.
Here is what to expect with sample gowns. Sample gowns are usually a size 10 or 12 (translated to a size 6 or 8, respectively, in the "mall shopping world.") Keep in mind that sample dresses do not last long on the rack since they are in high demand. Come to terms with your decision-making skills quick or risk losing a sample dress to another bride. Also, if there are a couple that make the cut, try them on with a veil to get the full picture. There are also dramatic lace or jeweled sashes that accentuate your waist and give a gown a different look.
Keep in mind that alterations are an important piece of the dress fitting process whether your wedding gown is purchased as a sample, off the rack or ordered online. Even a new dress ordered in your exact size will need custom alterations to make it fit to your unique figure. Bridal salons have relationships with numerous seamstresses who they can recommend. Most gowns can be let out about a full size and can often be taken down several sizes without changing the look of the dress.
Contact the seamstress or tailor to schedule an appointment once you have your gown and shoes. Bring shoes that are the same height as those you plan to wear on your big day. Many alterations can be done way in advance of the final fitting. The final fitting is typically a week or two before your wedding in Philadelphia. Beginning this process early, however, allows for an estimate on cost and become comfortable with the seamstress. You want to make sure you are comfortable with them and allow the time needed to avoid a big rush. Allowing 6 to 8 weeks is the general rule of thumb but starting six months ahead can eliminate any undue wedding stress.
Always include veil and alteration costs when deciding on your dress budget, regardless if it's a sample or custom ordered dress. Depending on what alterations need to be done, plan for the cost to range between $200 to $600. Adding custom details like beaded accents, an inside bra or add-ons like a jacket, or sleeves will bring costs toward the higher side. Often, the cost of a hem can be avoided by choosing the right shoe heel height. Of course, it is common for brides to require some alterations in the torso and bust line. Finally, make sure to ask about your bustle, where the loops are and how to do it before you leave.