Enjoy a Spring afternoon out with your fiancé, bridal party and parents while touring top Philadelphia wedding venues and meeting industry professionals!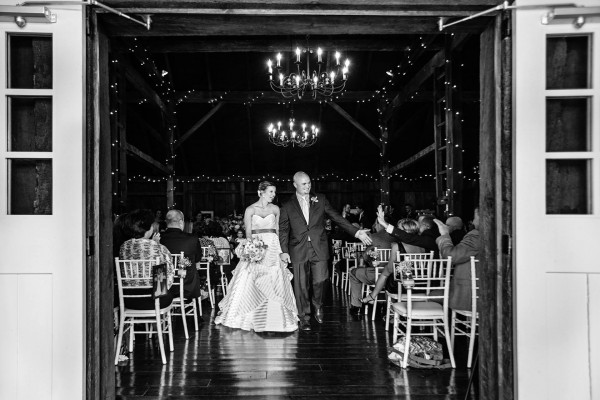 Photo credit: Brandywine Manor House/Laffer Photography
Circle these dates for exciting upcoming bridal shows, band showcases and wedding open houses:
4/9/17 Brandywine Manor House Open House
Williamson Catering will host its Spring Tasting Open House from 12-3 p.m. April 9 at Brandywine Manor House, a beautiful rustic Chester County wedding venue in Honey Brook, PA. Come meet the friendly, dedicated staff and taste the delicious food Williamson Catering has to offer at Brandywine Manor House. RSVP to lindsay@williamsonfood.com.
Location: Brandywine Manor House, 120 Germany Hollow Rd, Honey Brook, PA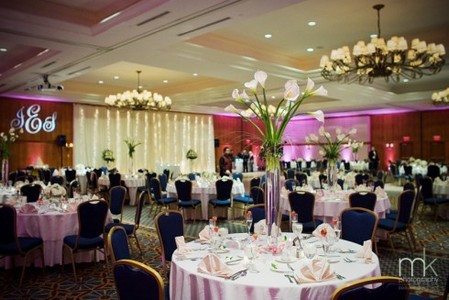 Photo credit: Crowne Plaza Valley Forge/MK Photography
4/9/17 The 10th Annual King of Prussia Bridal Show at Crowne Plaza Valley Forge
Come to the Big Spring King of Prussia Bridal Showcase at Crowne Plaza Valley Forge you've been hearing about, located at this elegant hotel wedding venue in Montgomery County! This event is a wedding planning experience! It is packed with 60 of the best area wedding vendors, a fantastic runway fashion show, must-have event planning tips and budget saving secrets from the top wedding planners. In addition, the panel of experts will answer all the questions about your special day. Crowne Plaza Valley Forge will provide you with fantastic cuisine and wedding cake tastings, signature cocktails, generous discounts, and special offers! This King of Prussia wedding show is the total package! Order advance tickets at www.bridalevent.com.
Location: Crowne Plaza Valley Forge, 260 Mall Blvd., King of Prussia, PA
4/17/17 BVTLive Showcase at Ardmore Music Hall
Come out to see BVTLive's award winning dance bands perform on beginning at 7 p.m. Monday, April 17th at Ardmore Music Hall for their Showcase Event. With a fun and energetic venue, and a lineup that will leave you dancing until the last song, this showcase is sure to provide a great time and even better music. The band line up for the evening will be announced soon. With complimentary admission, doors open at 6:30pm.
Location: Ardmore Music Hall, 23 E. Lancaster Avenue, Ardmore, PA.
Photo: Hilton Wilmington/Christiana
4/23/17 The Annual "I DO" Delaware Bridal Show
Stop by this big bridal showcase at the Christiana Hilton in Newark, a top Delaware wedding venue. The wedding show gives Delaware couples all that they need to say "I do" in style! It is full of fresh innovative event ideas, must have advice, the latest trends, and more than 40 local industry professionals including "Best of Delaware" winners!
Enjoy fantastic food and wedding cake tastings, special deals and great discounts, even exclusive offers from this Delaware hotel wedding venue. See the latest gowns and formalwear, learn must-have planning advice and tips from our panel of experts, win impressive prizes, and enjoy amazing live entertainment! The show is a Winner of "Readers' Choice." Order advance tickets at www.bridalevent.com
Location: The Christiana Hilton, 100 Continental Drive, Newark, DE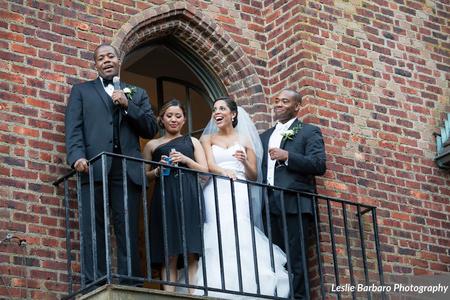 Photo credit: Aldie Mansion/Leslie Barbaro Photography
4/30/17 The Bucks County Bridal Showcase at Aldie Mansion
This annual event features the crème de la crème of décor, inspiration, and passion for a fabulous wedding, without being intimidating. Come see this bridal show at Aldie Mansion, a historic Bucks County wedding venue with many unique rooms and a romantic balcony and stone fountain overlooking the grounds! Jeffrey Miller Catering will present a lavish display of Spring menu items for brides and their guests to sample. Bouche Productions will round out the event with more than 30 fantastic Bucks County wedding vendors, top expert advice to plan your event, and new ideas to make your special day unique. Indulge in delicious wedding cake samples, and an array of dessert. Take in a fashion show featuring gorgeous gowns and designer tuxes. Make sure to take home the free bridal magazines, special incentives, and giveaways! Come out for a very special afternoon at a super unique Bucks County wedding venue.
Location: Aldie Mansion, 85 Old Dublin Pike, Doylestown, PA