The infatuation of unique venues continues at Delaware Center for the Contemporary Arts where weddings and art exhibits seem to make the perfect picture.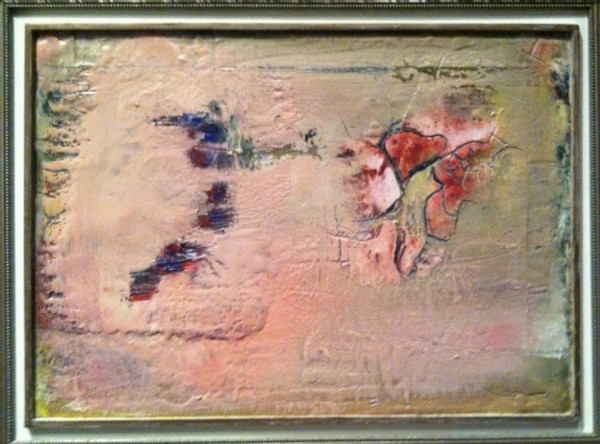 Located in an old railroad factory warehouse on the Wilmington Riverfront, the DCCA's look is 'industrial chic." The original I-beams are all exposed, the ceilings are more than 60 feet high and massive windows provide natural light. All of its duct work, wiring and pipes are exposed.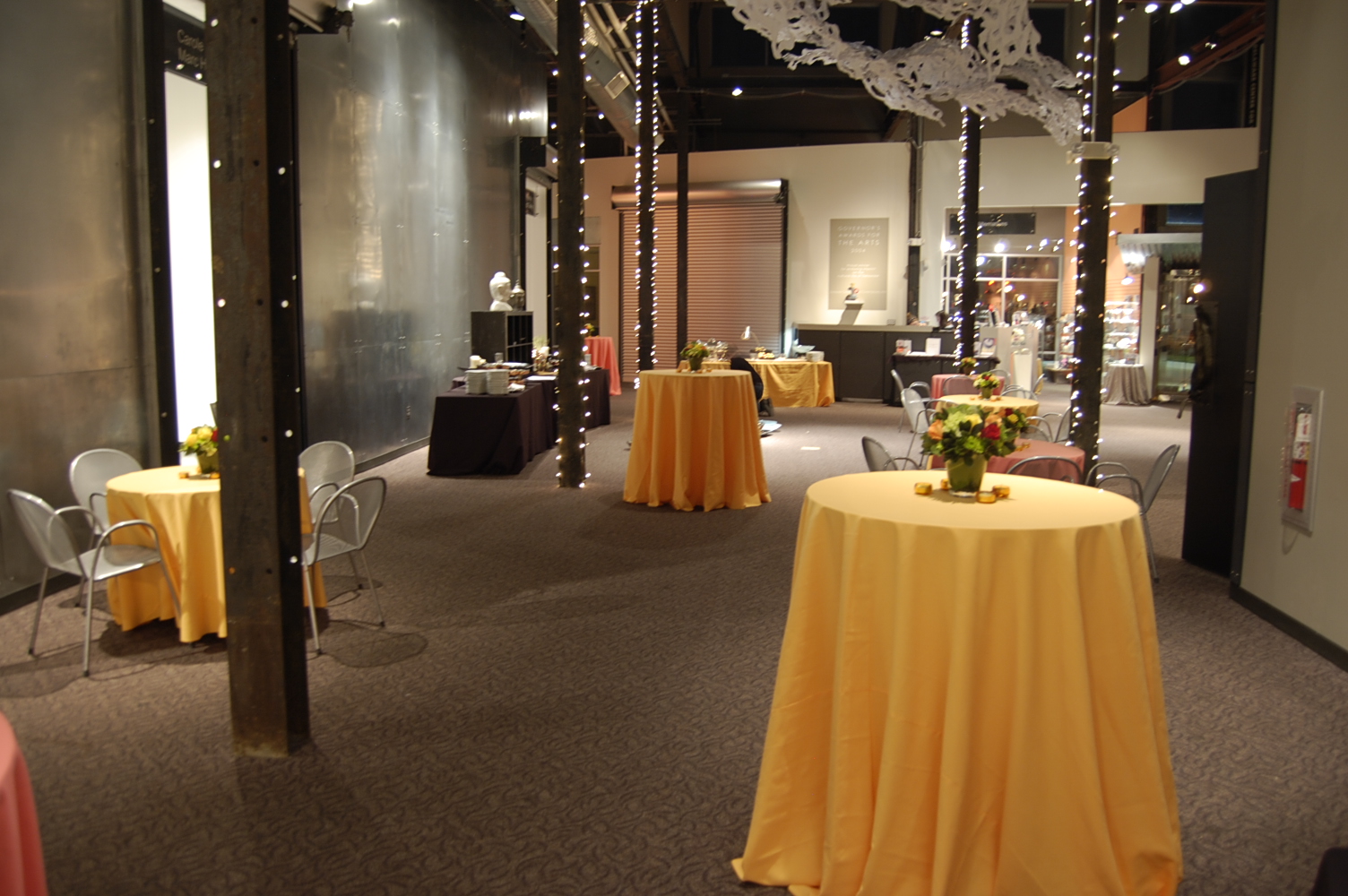 Photo credit: Delaware Center for the Contemporary Arts
The DCCA has one main room, which I call the atrium lobby space. It provides great natural light. Guests love to use the unusual angles and design of the lobby to create a unique reception setting. Station menus are very popular here as guests move around the museum and can wander through the seven galleries.
These regularly changing exhibitions feature painting, printmaking, sculpture, crafts photography and installation works by international, national and regional artists. Our exhibitions change every three to six months depending on the size of the exhibition and the artists.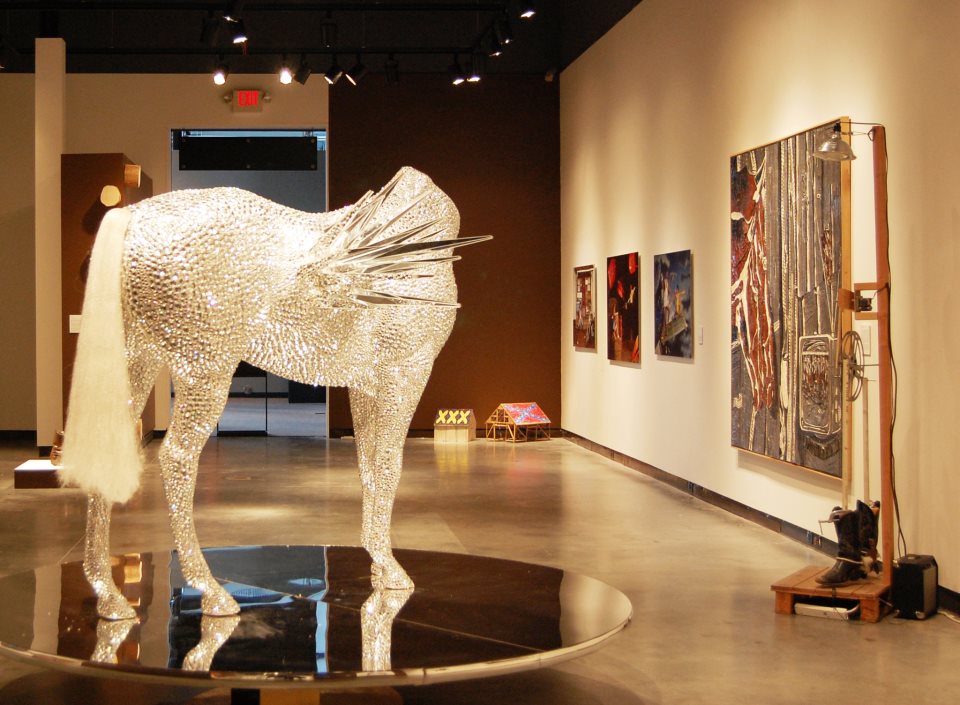 Photo credit: Delaware Center for the Contemporary Arts
Wedding guests are in for a treat as Jimmy Duffy's is DCCA's exclusive caterer. We love Jimmy Duffy's. They are the most professional, attentive, reasonably priced caterer I have ever worked with. Their food is outstanding, the staff is amazing as well and I can't say enough wonderful things about them.