You've spent months finding your wedding venue, you looked at hundreds of pictures to pick just the right photographer and your ears hurt from interviewing the DJ's; that doesn't even address your dwindling budget. Before that you spent most of your adult life finding just the right partner; no wonder you feel so stressed.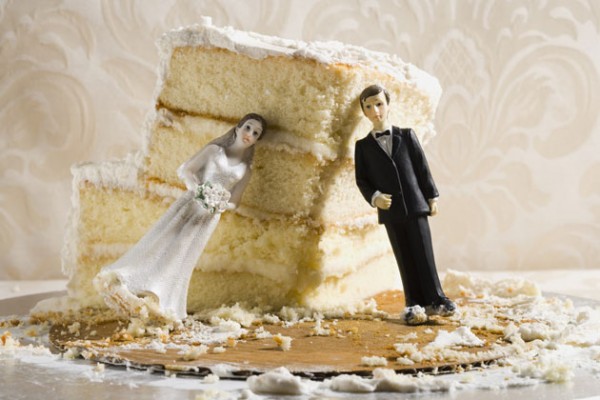 Photo credit: Brides.com
Have you ever felt like completely abandoning your dream wedding in Philadelphia and just running away and eloping? Well, there are less drastic ways to manage all the pressure and strain that planning a wedding can have on you, your partner and your relationship.
As a certified professional life coach and ordained non-denominational minister, I offer three pieces of advice for couples that are approaching their wedding to not only help manage the stress, but to make their wedding planning an experience to embrace and enjoy. Your wedding should not be an end point, but the continuation of your life together and your public expression of your committed love for each other.
While everyone you know wants to give you advice, especially your future in-laws, you need to follow your own path and figure out what is best for the two of you. Take what is offered and use what works and leave the rest.
1. Stay connected. Being with the one you love is why you are choosing to have a wedding, so don't forget to spend time with your partner while planning your nuptials. Be sure that time spent together is not only for going over seating arrangements and first dance music. Be clear what is important to you both and focus your time together on really being with each other. Plan a regular date night. Go to your favorite restaurant, or revisit all the places you went when you were first dating. Remind each other of stories from the early part of your relationship. This will help you stay connected to each other and to what all this crazy planning is for.
2. Take care of yourself. You always hear it on the plane, give yourself oxygen first, and then place the mask on your child. Well, you aren't flying anywhere, yet, but you do need to take care of yourself first, that way you are in a better place to take care of everyone and everything that needs attending to. Some ideas to remember - eat properly, get lots of rest, exercise and treat yourself to some indulgences like a massage or facial. You can even do some of these things as a couple. At the very least, every once and a while, step away from all the planning. Take a break. It will still be there when you're ready to return more refreshed and clear headed.
3. Recruit the best for your team. Just because you have the title of bride or groom, doesn't mean that you have any training in event planning and all that goes into the details of throwing a big party. It is completely normal to be overwhelmed with all the decisions, even the fun ones. Find people who know you and love you who you can be completely honest with you about your feelings around the wedding plans. Find people who will allow you to be mad, sad and disappointed. This doesn't make you a "bridezilla" or the groom equivalent, this is a way to release the pressure cooker so you don't explode. When it all really gets to you, be sure to delegate to trusted friends and family. Hiring quality professionals to create your dream wedding is key to reducing your stress. When I work with a couple designing their custom ceremony, I build in time for the couple to use me to vent frustrations about any aspect of their wedding since it all impacts the tone of the ceremony.
Whether you are planning a ballroom banquet for 300 or an intimate backyard wedding, planning this important event in your life will be stressful at times. The key is to find ways to manage the stress and stay focused on your future with the one you love.