In all seriousness, I will try to stay business and customer service oriented here and try not to get emotionally involved in this topic. I'll try REALLY hard.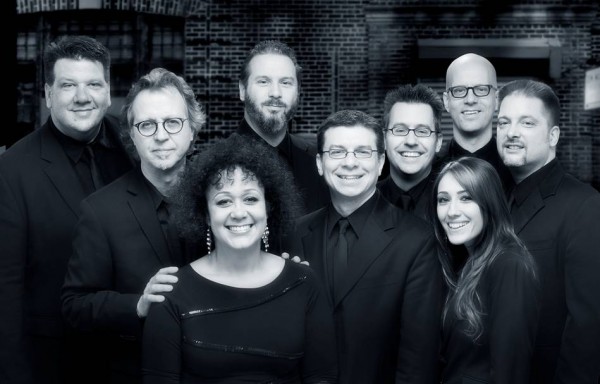 Real musicians have always been threatened through the years by technological advancements that would let an unsuspecting or uncaring audience feel the atmosphere and effects of music that should be, but is not being played by the artists called musicians.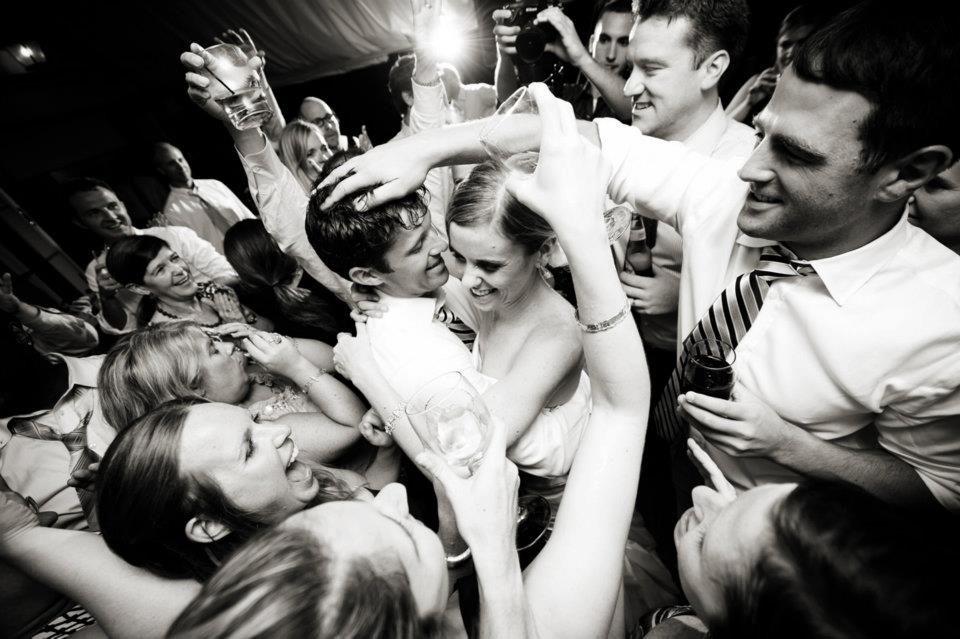 Photo credit: Joy Moody Photography
Musicians spend a lifetime perfecting their craft for the love of the art, and as an afterthought to maybe make somewhat of a living doing it. Starting with the advent of the jukebox, music was presented into a venue without the need to have musicians present or to compensate the musicians that make the music. This, of course, has nothing to do with your event or your decision to choose a DJ over live music.
It should be made clear though that this decision should be purely economical. Live music will certainly cost more, such as surf and turf costs more than a hamburger. That decision is strictly yours to make given your event and circumstances.
The bottom line is, and I say this with full confidence; there is nothing like live music for ANY event. Live music and the artists performing it interact personally with the listener as they present their music. The talented entertainer strives to make their audience a part of the music.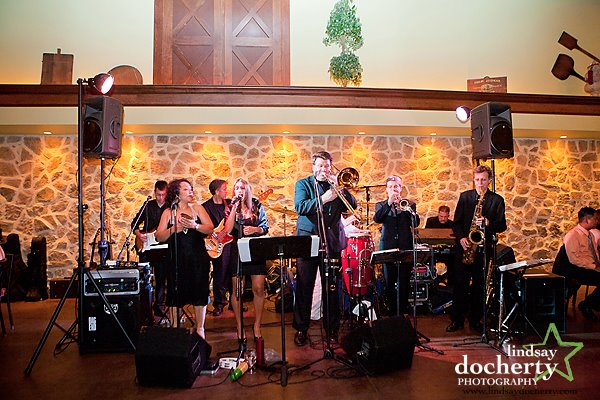 Photo credit: Lindsay Docherty Photography
If your budget determines your need for a DJ, please be aware; there are a lot of people out there that buy boxes of CDs, or these days a fully loaded iPOD, play song selections and call themselves disc jockeys. I've seen some of the worst work with props and cheesy light shows while attempting to portray their impression of a show business personality. Fortunately, on the other side of the coin are respectable Philadelphia wedding disc jockeys that have been in the business a long time, have respect and knowledge of the music, and know how to manage an event with class and dignity.
Check out Philadelphia Funk Authority!
Still searching for the perfect Philadelphia wedding or event venue? Click here! Searching for event professionals? Click here!