Dining out is one of the Philadelphia area's favorite pastimes. We celebrate milestones at our favorite eateries and look forward to venturing out during restaurant week. So it makes sense that restaurants are one of the most exciting trends in Philadelphia wedding venues, combining a unique location, detailed service and culinary prowess.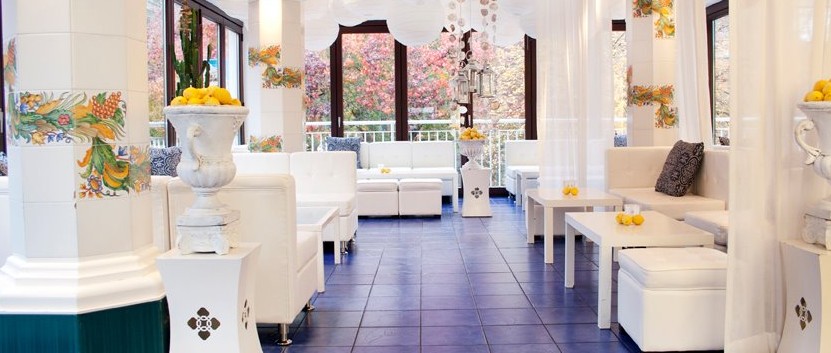 Photo: Positano Coast
We turned to Aldo Lamberti's Positano Coast and Caffe Aldo Lamberti to find out the many benefits of hosting your wedding at a restaurant:
Atmosphere:
Restaurant atmospheres tend to be warmer versus a larger, sometimes grander and not as warm catering hall.
Spaces in restaurants tend to be more intimate
Restaurant venues are already decorated with flowers, décor, etc. or offer more vivid colors, unusual artwork, centerpieces, and more; therefore, saving some money in the wedding budget.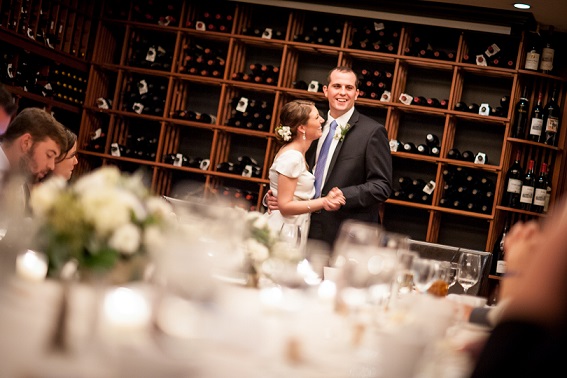 Photo: Caffe Aldo Lamberti 
Some restaurants feature unique spaces that are more desirable for photo opportunities, like the wine cellar rooms within Caffe Aldo Lamberti and the Sopra Lounge at Positano Coast.
Utilizing a restaurant venue for your wedding affords more creative photo opportunities, and may offer more flexibility with the timing of the photos. Outdoor landscaping and façade photos may be available, as well as unique backdrops such as wine cellars like Caffe Aldo Lamberti.
Date Flexibility:
For catering halls, dates typically book up well in advance. Restaurants do not book further in advance as quickly as catering halls, giving couples a better chance of being able to select their desired date.
Restaurants are also accustomed to later hours especially during weekends.
Menu:
Restaurants provide better food quality, fresh-made ingredients and aesthetic presentation versus a 'banquet' food design style.
It is more affordable and budget-friendly to hold an intimate wedding at a restaurant, rather than a banquet hall or catering facility.
Restaurants can allow more flexibility and creativity when putting together your intimate wedding menu selections.
Restaurants can offer lunch wedding receptions or brunch, giving flexibility with the time of day whereas banquet halls typically center around dinner receptions.