Check out PartySpace.com's Best Philadelphia Venues of 2018, selected by PartySpace's editors!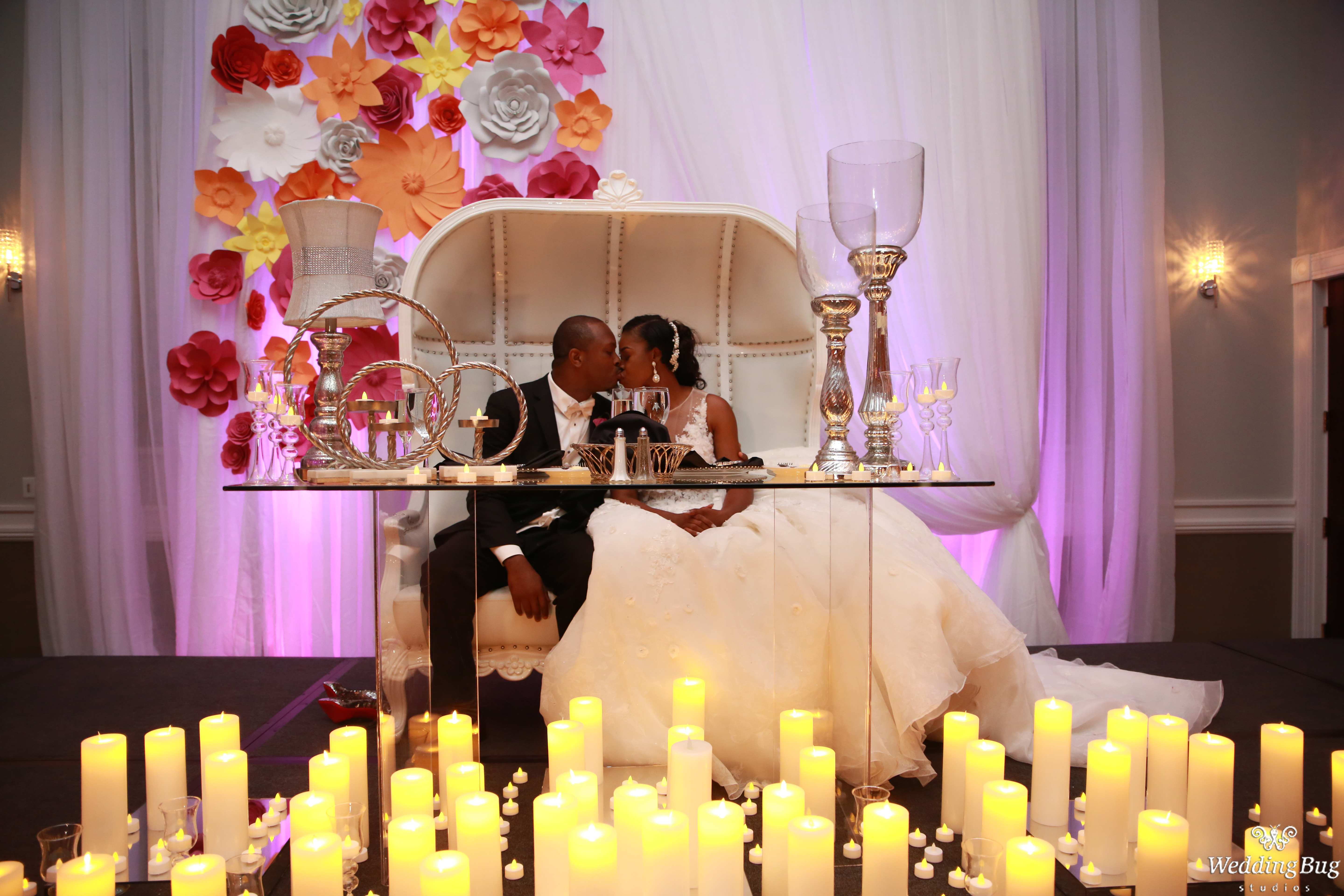 Photo Credit Wedding Bug Studios
The professionals at the Drexelbrook Catering & Special Events Center are experts at curating magical moments. This Delaware County wedding venue is a Southern-style mansion with all of the elegance that you've ever dreamt of. Inside the impressive mansion is high ceilings and fireplaces, as well as recently renovated ballrooms. The charm continues outside as well, with fire pits located on the property's scenic terrace.
"From the very first phone call until even after the big day, they were professional, courteous, and an absolute pleasure to work with," says PartySpace user Julie of Springfield, PA. "We never had to worry about anything. Their timing was flawless, the cocktail hour was superb, the food was excellent, and the dining room may have been the most beautiful room that I have ever seen. I would highly recommend Drexelbrook to anyone who is looking for a venue that has it all."
Photo Credit Franklin Commons
Come take a tour at one of the most premier and modern-style Philadelphia-area wedding venues! Even though the building is a century-year-old, the refurbished contemporary, eclectic atmosphere at Franklin Commons is transcendent. On-site, there are several spaces for your celebration: Franklin Hall, The Courtyard, Art Gallery, and Campus Walk.
"As soon as we walked into the venue we knew we wanted to get married there," said PartySpace user Amanda of Oaks, PA. "You enter in through an art gallery that is always changing, into a beautiful courtyard with sculptures. The courtyard is the perfect combination of interesting industrial architecture and soft and natural landscaping. The hall is a wonderfully light-filled space with floor to ceiling windows looking out into the courtyard. Our guests loved the space and the food! Plus, Kim and the staff are very helpful and accommodating."
Photo Credit Artesano Gallery
With 21,000 square feet of colorful loft space available, Artesano Gallery can seamlessly host your ceremony and reception. This former warehouse has a spacious dance floor, a 17-foot glass facade, and outstanding iron works. Follow the marble tile outside and you'll find a grand staircase and an enchanting green wall.
"We loved working with the team at Artesano," said PartySpace user Sarah. "They promised and delivered way more than we anticipated. From the pre-wedding planning, to the day of execution and THE FOOD was out of this world. Our guests haven't stopped talking about the amazing time they had. Artesano made our first day as husband and wife something we will cherish forever!"
Photo Credit Emily Wren Photography
Pennsylvania Academy of the Fine Arts
The elegant Victorian architecture of The Pennsylvania Academy of the Fine Arts, along with its impressive art collection, makes it one of the most unique wedding venues in Philadelphia. There are two venue options for your celebration at PAFA, The Historical Landmark Building and the Samuel M.V. Hamilton Building.
"Our wedding was magical and exceeded our expectations on all levels," said Philadelphia PartySpace user Trish. "The venue was perfect and our guests were blown away at the setting, the collection and how impressive everything was."
Photo Credit Philadelphia Museum of Art
Host your celebration at one of the most notable Philadelphia landmarks! The ionic Main Hall is perfect for a breathtaking event, with the grand marble staircase being the centerpiece for a large event. The Rodin Museum is ideal for more intimate events, hosting some of the most distinguished collections of master sculpture Auguste Rodin, while The Perelman Building is one of the finest art deco structures in the city.
Photo Credit JB Photography
Grounds For Sculpture is a fairytale dream come to life. Founded on the site of the former New Jersey State Fairgrounds, this 42-acre property now features breathtaking landscaping, an exquisite sculpture museum, and arboretum. With whimsical water features and the harmony between nature and art, this is truly one remarkable venue.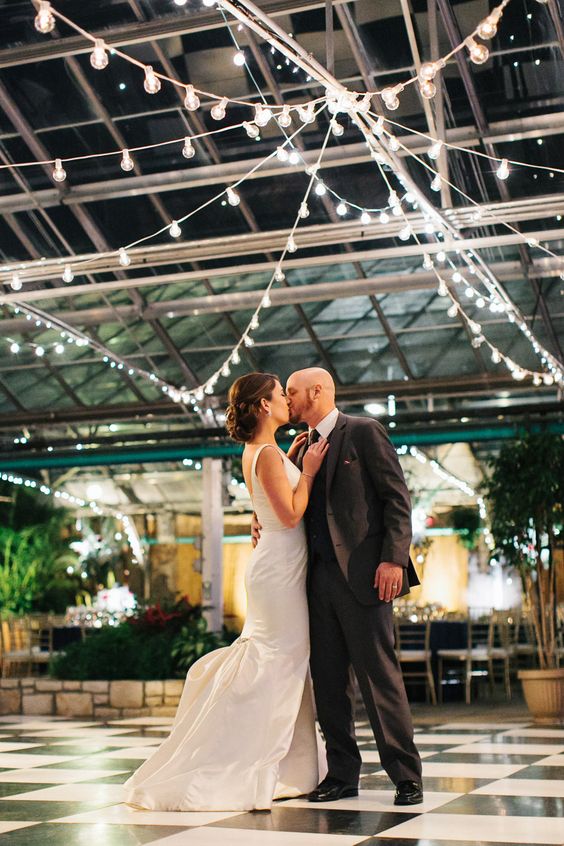 Photo Credit Sweetwater Portraits
Fairmount Park Horticulture Center
Those looking for a lavish garden venue should consider the Fairmount Park Horticulture Center, located in Philly's beautiful Fairmount Park. The modern greenhouse is stunning, perfect for any wedding hoping to feature lots of greenery. Sitting on the site of the former Horticultural Hall, an 1876 Centennial Exposition building, there are incredible indoor and outdoor spaces to host exceptional events.
Photo Credit Werth Photography
Set within the Masonic Temple of Philadelphia is ONE North Broad, one of Philadelphia's historic and impressive venues. Constructed in 1873, this building is considered to be a Masonic wonder, featuring some of the finest Freemason artifacts. Marble stairways, stained glass windows, and ornate meeting rooms make this building an architectural wonder.
"This venue is unrivaled in terms of architectural beauty, history, and majesty - and it's the best-kept secret in Center City," said PartySpace user Nancy. "Our guests were amazed by the setting, the quality of the food, the service, and every detail of the evening."
Photo Credit Stephanie Nolt Photography
Exchange views right on the water, with the Philadelphia skyline in the background aboard Moshulu, Philadelphia's own Tall Ship. The multi-level deck is great for open-air ceremonies and receptions, but the indoor event space is beautiful as well.
"Moshulu was a fantastic venue for our wedding day," said PartySpace user Amanda. "We had our ceremony outside on the deck and because it was January, Moshulu provided complementary heat lamps to keep everyone warm. The temperature was very pleasant even though it was in the 20s that day... Moshulu was great!"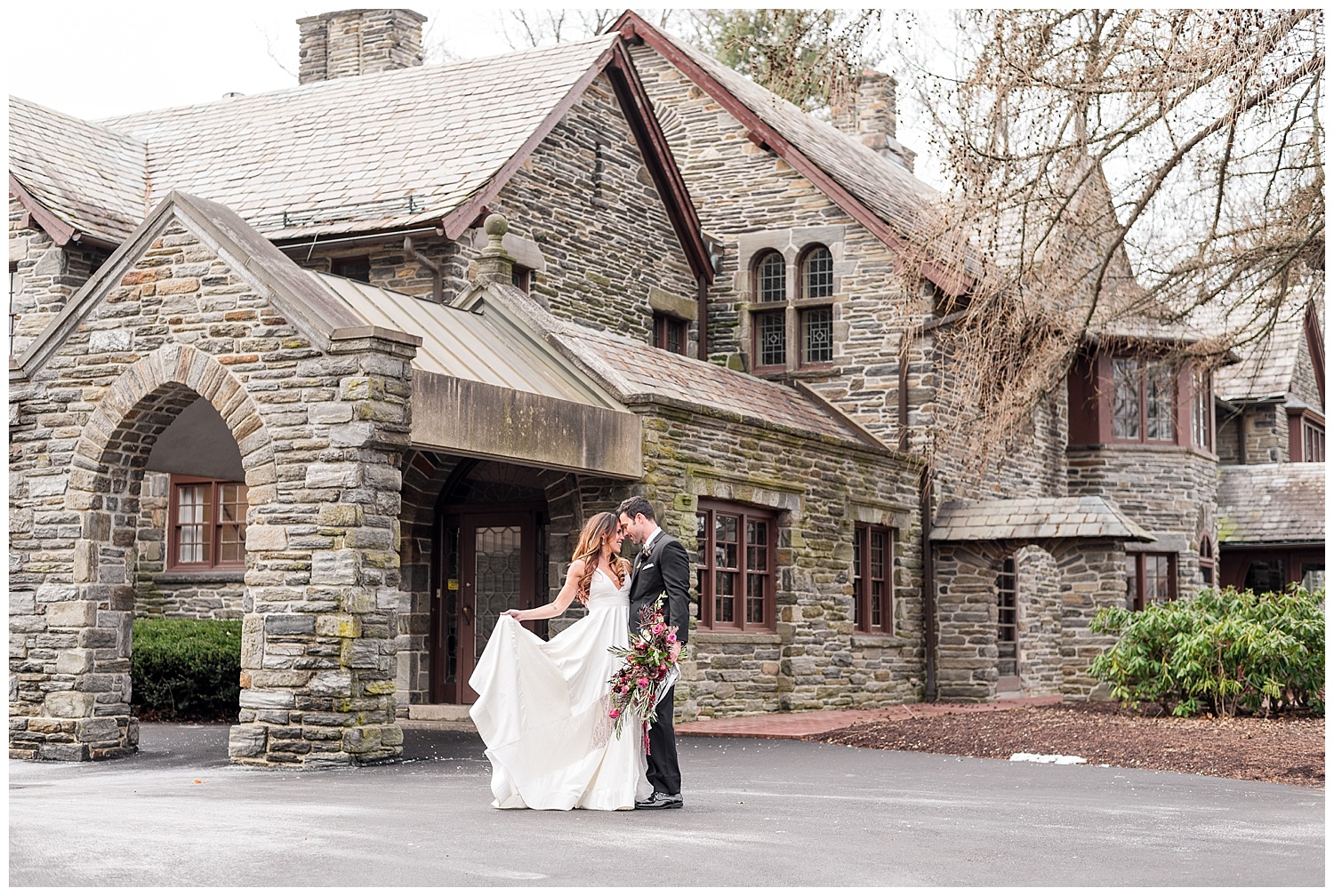 Photo Credit Renee Nicolo Photography
The Inn at Villanova University
This stunning Montgomery County venue has everything you need to host an elegant event! The Inn at Villanova, located in the heart of the Main Line, has a remarkable landscape for photographs. A bonus feature is that there is accommodation within the venue, so you and your guests can stay overnight after celebrating all night long. The graystone Montrose Mansion has a striking historic interior, while the recently renovated ballroom provides a contemporary touch.
"I don't know where to begin and won't do it justice, but the Inn knocked it out of the park," said PartySpace user Ken. "The guests at both the wedding and those staying at the Inn kept repeating how helpful and friendly everyone was. The food and service was top notch. A really classy venue."
Photo Credit Sheronda Seawright Photography
The grounds at Bolingbroke are nothing short of fantastic. This Colonial-style mansion was built in the 18th century, but it now serves as one of the most appealing wedding venues in the Philadelphia area.
"So many of our guests remarked about how beautiful the setting was," said PartySpace User Susan. "The inside was warm and inviting, and the outside was immaculately and beautifully kept…We would definitely recommend Bolingbroke to anyone interested in hosting an event at a charming, intimate and well-run establishment."
Photo Credit George Street Photo & Video
Once home to the Curtis Publishing House that had famously published Ladies Home Journal and the Saturday Evening Post, is one of Philadelphia's most premier historic venues. This historic building has many beautiful installations, including columns and a terraced waterfall. However, most notable is a detailed 49-foot-long stained glass mosaic created by Louis C. Tiffany and Philadelphia artist Maxfield Parrish.
Photo Credit John F Collins Park
Tucked away in Center City Philadelphia is John F. Collins Park. This hidden gem is a great venue selection for a city chic wedding. Detailed wrought iron gates welcome you into the picturesque courtyard. The serene gardens are surrounded by ornate fountains and stone benches, making it an ideal location for ceremonies and receptions.
Photo Credit Len Currie Photography
Celebrate the most special moment of your life at PineCrest! Located in-between Bucks and Montgomery counties, this is a prime location. With multiple ceremony and reception locations, there are luxurious options to explore.
"We were married on the deck at PineCrest, the ceremony was perfectly organized by Sherry and the staff nothing was missed," said PartySpace user Joe. "The personal assistant was needed more than I realized. She did everything I needed, plus more. All we had to do is HAVE A BLAST! The food was first rate, hot and delicious, just as we tasted at the tastings. The lighting was the best I have ever seen at a wedding. The room looked so elegant, with a charming touch. We are just so happy we chose PineCrest. I have been in many weddings and PineCrest was the BEST. Our friends and family are still talking about our wedding and the friendly service, the lighting and the fun."
Photo Credit Terrain at Devon Yard
The Terrain at Devon Yard, one of the newest wedding venues in the area, has made quite the splash on the Philly wedding scene this year. This lush horticultural setting is an Anthropologie catalog come to life. The fixtures and finishes of this venue are rustic, clean, and elegant. Hosting a ceremony in the garden, under the twinkle lights, is nothing short of pure magic.
Photo Credit Steve Bandura
The Chateau at SugarLoaf rests on the hillside of Chestnut Hill College. This restored stone manor has a gorgeous, winding spiral staircase and a beautiful dining space with crystal chandeliers.
"Everything about SugarLoaf was magical," said PartySpace user Kathleen. "The personal service and ability to make the event run smoothly was amazing. Thank you for guiding the musicians through their arrival and set up to me it was so seamless. The hor d'oeuvres, elegant dinner menu, technology support, dance floor and music made many happy memories for all who attended."
Photo Credit Jana Bannan Photography
This sophisticated garden venue is magical. While the gardens are stupendous, the rustic interior design Gables of Chadds Ford is appealing as well, highlighted by exposed timber and French windows.
"The Gables in Chadds Ford is an absolutely beautiful indoor/outdoor wedding venue in the rolling hills of Southern Chester County," said PartySpace user Karen. "Very little extra decorations are necessary because the outdoor ceremony garden is filled with beautiful flowers and plants, all highlighting a stone wall, with a waterfall. The Indoor reception area is a lovely converted barn with beautiful rustic wood floors, wooden beams in the ceiling, and a stunning wall of windows."
Photo Credit Lauren Fair Photography
HollyHedge Estate Bed & Breakfast is the full package. This 18th-century estate is centered on 21 acres of garden grounds, perfect for outdoor ceremonies. The property includes historic fieldstone buildings and a stone barn, but it also has 15 on-site guest rooms that your party can stay in.
"From the first time we visited HollyHedge, we knew it was where we wanted to get married," said PartySpace users Steve and Donna. "The gorgeous landscaping, the quaint feeling of the inn, the charm of all the unique buildings and guest rooms, and the overall rustic yet elegant vibe—it was as if the vision in our heads had instantly come to life!"