Valentine's Day is synonymous with the celebration of love but this year also marked an unprecedented milestone in PartySpace history, a free wedding giveaway. For one couple, it was a day for both.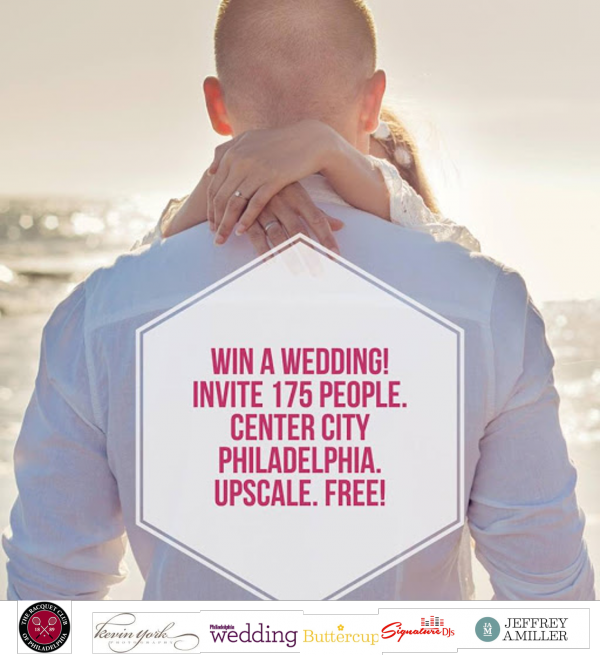 Yana G. of Bucks County was the lucky winner of the random drawing Feb. 14 along with her fiancé Robert, selected among thousands of entries for this first-class event. The contest began Oct. 1, 2016, ending Jan. 31, 2017 with several ways to enter.
"We are beyond honored to hear that PartySpace has chosen to create the wedding of our dreams," Yana said "We are so LUCKY to work with the talented individuals at JAM, Buttercup, Kevin York, and Signature DJ! Lastly, The Racquet Club is truly the venue that we fell in love with! The history of the club, unique layout of the rooms, 13 suites, above ground pool, racquet club courts, and the fact that it's located near Rittenhouse Square is beyond perfect (for us, our out of town, and out of country guests). Thank you from the bottom of our hearts!"
The Philadelphia wedding is valued at approximately $36,050.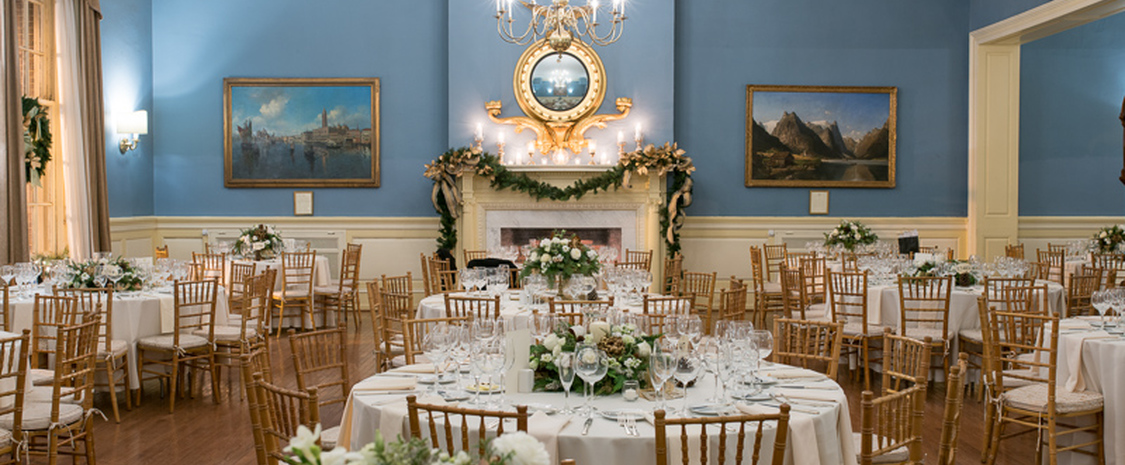 Photo: The Racquet Club of Philadelphia
"Having been part of the City of Brotherly Love since 1997, it is an honor to give back to the Greater Philadelphia community with this contest and we are thrilled to make this dream come true," said PartySpace CEO Jonathan Kowit. Signature DJs' Scott Goldoor agreed. "I'd like to personally congratulate Yana and Robert, and we at Signature DJs are looking forward to providing the DJ entertainment for your upcoming wedding reception. Can't wait to work with our friends from Philadelphia Wedding Magazine, Jeffrey Miller Catering Co., The Racquet Club, and Kevin York Photography."
The wedding will be held in 2018 in the Historic Racquet Club of Philadelphia for 175 guests. Jeffrey Miller Catering Company will work with the couple to provide a custom menu while Signature DJs will oversee the entertainment. Buttercup will beautify the space with florals and any needs for the bridal party.
The happy day will be documented by Kevin York Photography. "I am very honored to be a part of the Unforgettable wedding contest," said Kevin York. "Congratulations to Yana & Rob. I look forward to getting together for our upcoming engagement photoshoot and of course, wedding day; we should have a blast!" Kevin York Photography is currently working with the couple to schedule and engagement photoshoot within the next few weeks.
The contest would not be possible without the generosity of its sponsors: media partner Philadelphia Wedding magazine, Kevin York Photography, Signature DJs, Jeffrey Miller Catering, Buttercup and The Racquet Club of Philadelphia.