Recently, I was asked about the latest in flavor combinations. We have a wide variety of flavors at Bridge Street Chocolates available for Philadelphia area wedding favors.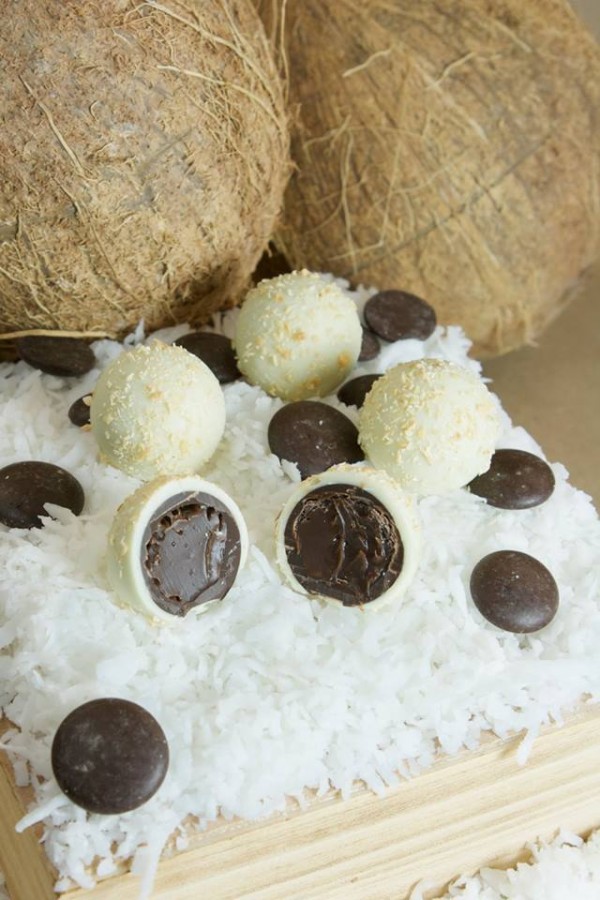 As for truffles at Bridge Street Chocolates, Cream Brulee and Black Raspberry are very popular. Our White Chocolate Cupcake Truffle is very popular during the summer. In the fall and winter, our most popular truffles are Caramel Pecan, Pumpkin, Tiramisu and Candy Cane! We keep things interesting with seasonal flavors.
I have also been asked about my personal favorites. Chocolate is a mood thing. If I were to pick my favorite truffle, it would be Coconut or Dark Sea Salt Caramel. The white chocolate outer shell surrounds a dark chocolate ganache. It's the perfect combination. I prefer the Sea Salt Caramel Truffle to the traditional chewy caramel. This combination brings the buttery caramel flavor forward with the snap of the dark chocolate and fleur de sel sea salt.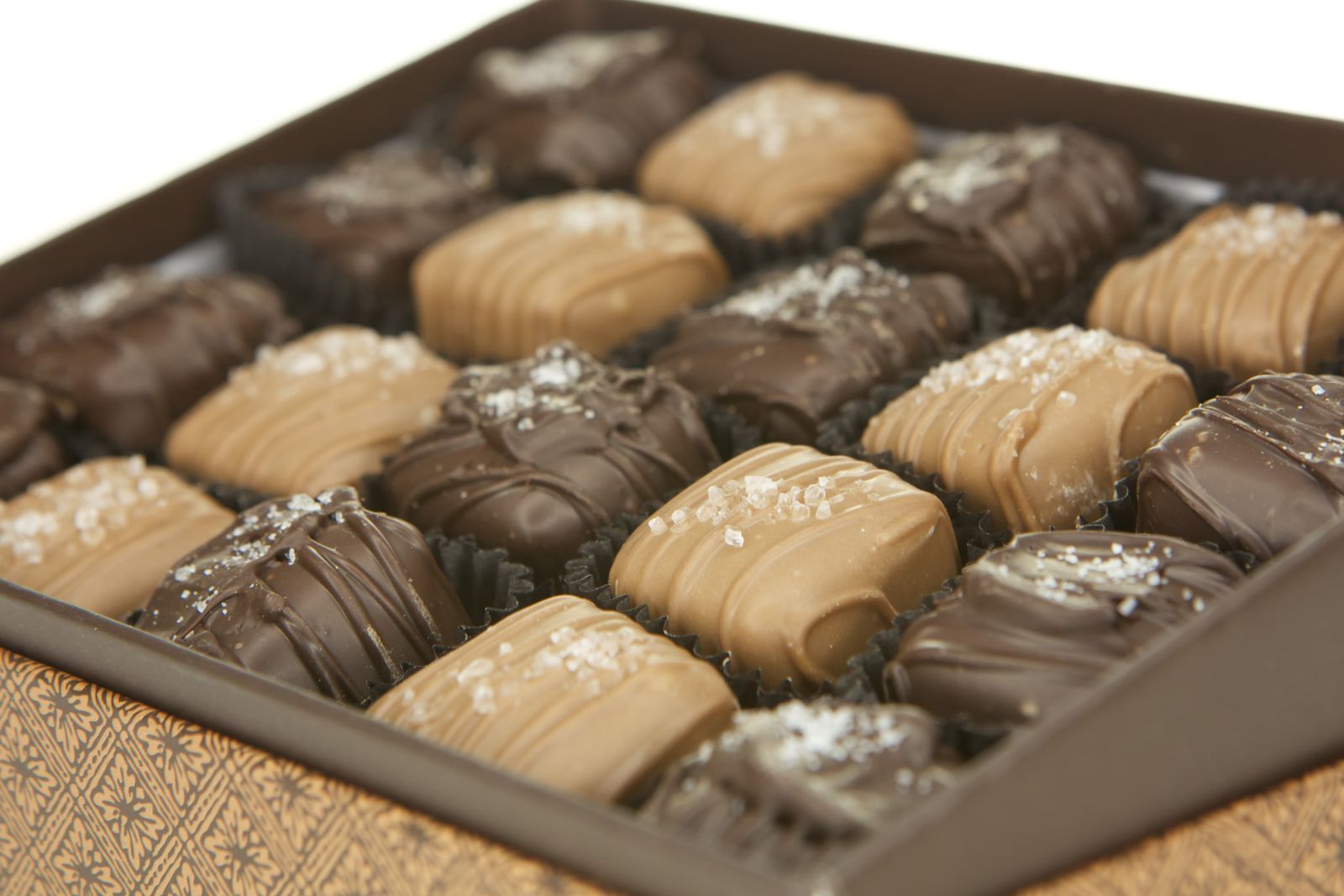 Photo credit (inset and above): Thomas Robert Clarke Photography
The latest flavor combinations in barks are: French cream "Strawberries and Cream with Macadamia with a hint of sea salt," Blueberry Bark, Vegan/Dark Sea Salt Drops (you don't even know they are vegan), Organic Hazelnut Caps and no doubt, our traditional Sea Salt Caramels!
Many of our customers have dietary concerns. This is why we offer a selection of fair trade, organic, vegan, and soy-free chocolates (gluten-free too). Customers are more educated about their choices.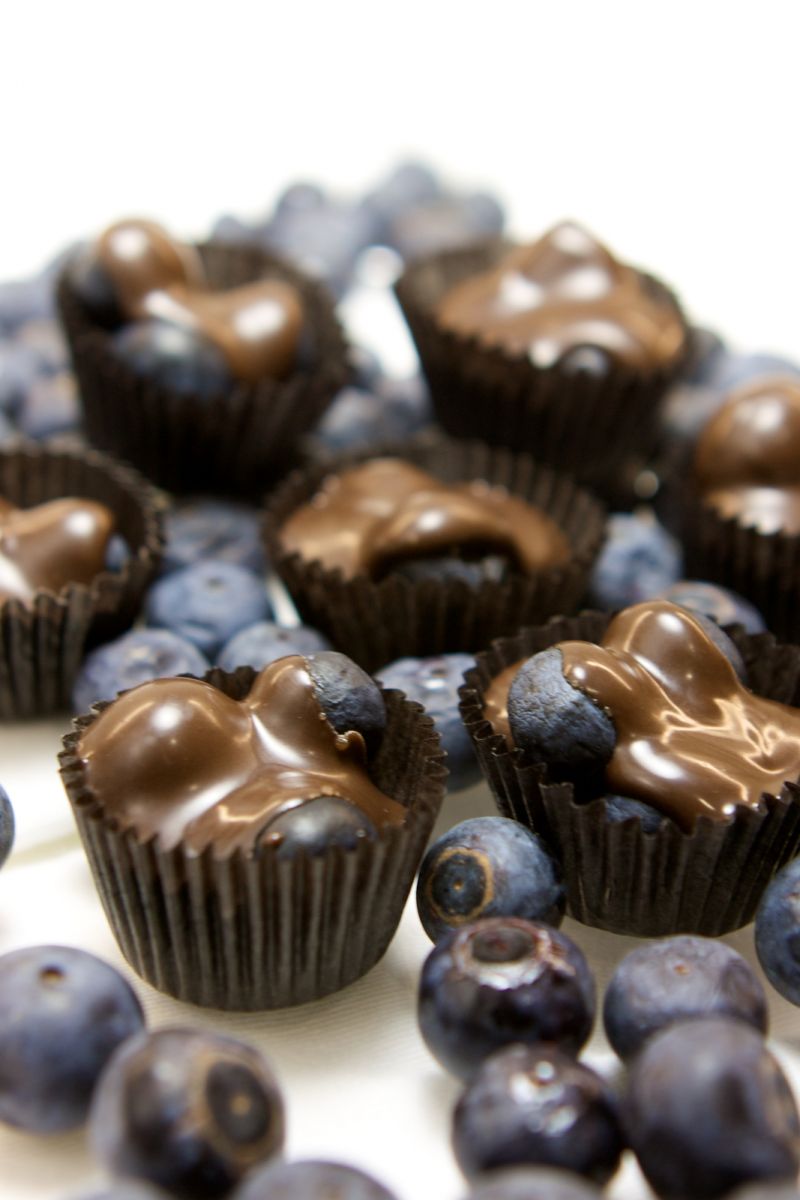 Photo credit: Thomas Robert Clarke Photography
Any of our chocolates, single origins, vegan, organic, soy-free, gluten-free can be made into mini bars (much like tiles/domino size) for simple eating pleasure. They are just enough for two bites.
Our popular wedding party favors consist of a truffle of the couple's choice plus 5-6 chocolate tiles placed in a frosted box. The customer has an option to have a logo, design, etc. on each chocolate to accent/contrast the color of the truffle.