Bucks County may be known for its scenic outdoors, but indoors isn't too bad either! Find dazzling and elegant ballrooms and country clubs just miles outside of Philly for your wedding. Book one of these Bucks County wedding venues and celebrate your special day in style surrounded by your friends and family.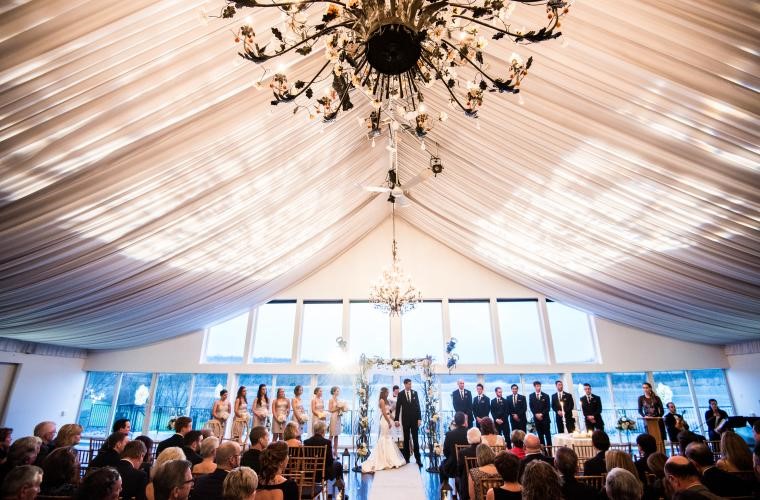 Photo Credit The Lake House Inn
This family-owned establishment in Jamison is ideal for hosting a large event. Invite all your friends and family to your special day at the 300 capacity Presidential Ballroom. The spacious dance floor and dazzling crystal chandeliers create the perfect atmosphere to dance the night away. Simple yet elegant interior design allows accommodations to any theme.
Established in 1916, the Doylestown Country Club is home to a beautiful clubhouse. Their magnificent main ballroom is an ideal place to celebrate your special day. It offers a seating capacity of just over 200 people with an open dance floor and sweetheart table. By allowing you to customize your experience, they guarantee to make all your wishes come true.
Fisher's Tudor House
Choose between three fabulous ballrooms ranging from elaborate and luxurious, to elegant and refined, and anywhere in between. This Bensalem venue holds one of Bucks County's largest ballrooms with a 700-person capacity. Providing a selection of different wedding packages and options, Fisher's Tudor House will work with you to plan the wedding of your dreams without the stress!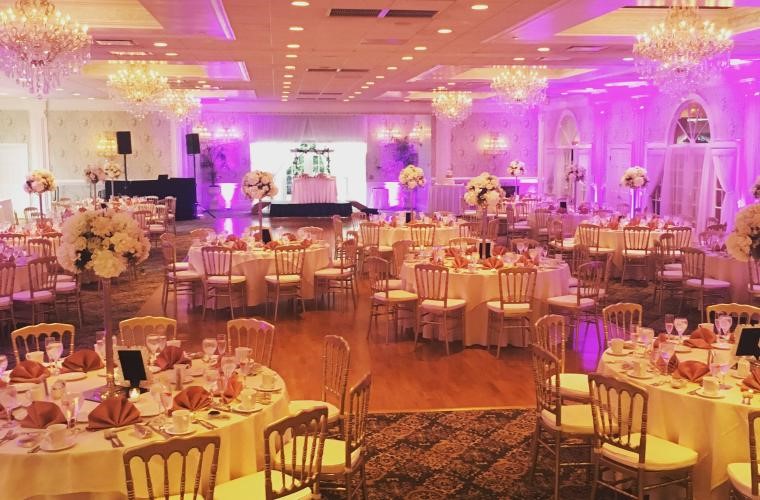 Photo Credit The Buck Hotel
Located on Jericho mountain in New Hope, this country club has stunning panoramic views of Bucks County's country side and a grand ballroom that will instantly have you saying "I do"! Jericho provides all-inclusive packages with personalized services to ensure you have the perfect day.
This sprawling 170-acre estate in Yardley is filled with a magical mix of historic charm. The Manor outdoor tent accommodates up to 200 people. Guests will love the 'Silo Bar,' which was built directly into their old grain storage silo!
Northhampton Vialley Country Club
This unique Northhampton wedding venue has two distinctive ballrooms, each equipped with its own handicap accessible entrance, private restrooms and bridal suite, custom-built bar, handcrafted chandeliers and private outdoor patio with panoramic views of the grounds. Both ballrooms offer classic elegance; the Crystal Ballroom has a spacious setting with a garden terrace and adjoining cocktail room. For smaller receptions, the Northampton Ballroom has extraordinary floor-to-ceiling windows and a vaulted ceiling.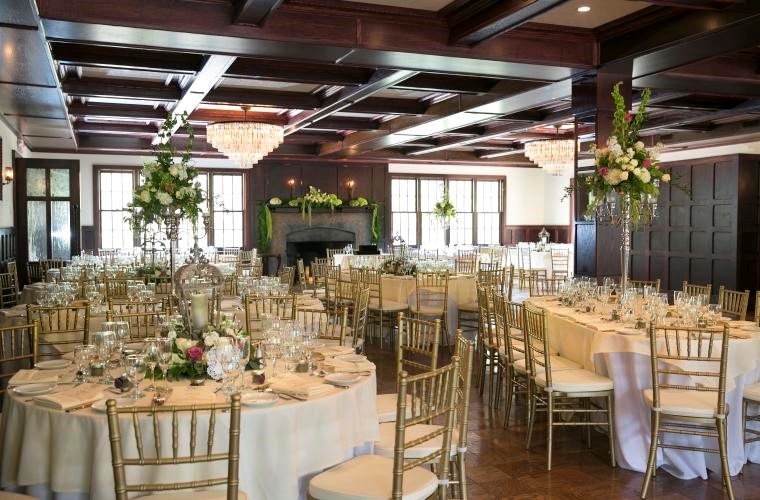 Photo Credit Hotel Du Village
Radisson Hotel Philadelphia Northeast
Located in Trevose, the full-service hotel the Radisson gives guests a quick access to popular attractions like Historic Philadelphia, Parx Casino and the Philadelphia Mills Mall. There are two unique ballrooms inside that can hold up to 400 guests for your big day!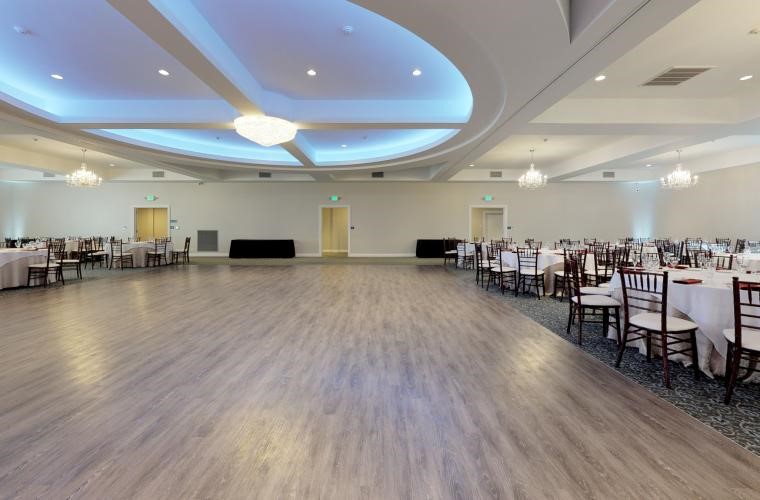 Photo Credit The Warrington
Sheraton Bucks County Hotel
The Sheraton is an upscale, contemporary, full-service hotel located in Langhorne near the Oxford Mall and Sesame Place. The Sheraton has two distinguished ballrooms that can accommodate ceremonies and receptions up to 300 guests!
Bring your vision to life at Spring Mill Country Club in Ivyland. Choose between three ballrooms or one of their other premiere rooms to spend your perfect night. With customizable packages and any accommodations you desire, this venue will be sure to fit your style and needs. This country club also offers kosher and Indian style wedding packages.
Fulfill your dreams at this premiere Warrington facility in their grand Wedgewood Ballroom. Have your guests' ooh-ing and aah-ing at the high ceilings, expansive dancefloor, and large windows providing a contemporary elegant atmosphere. If you envision an intimate wedding, choose between their smaller ballrooms. Dedicated staff and wedding packages are available to make your special day a success.
Wyndham Philadelphia Bucks County
Enjoy the perks of a modern day hotel in Lower Southhampton while being surrounded by the beautiful Bucks County countryside! Your stay is sure to be comfortable with their numerous amenities and full-service staff. Accommodations for events from small to large are also available.
Read more about Bucks County venues at, "Bucks County Rustic Barn and Farm Weddings."