Searching for the perfect wedding cake can be tough especially finding one that fits into your budget.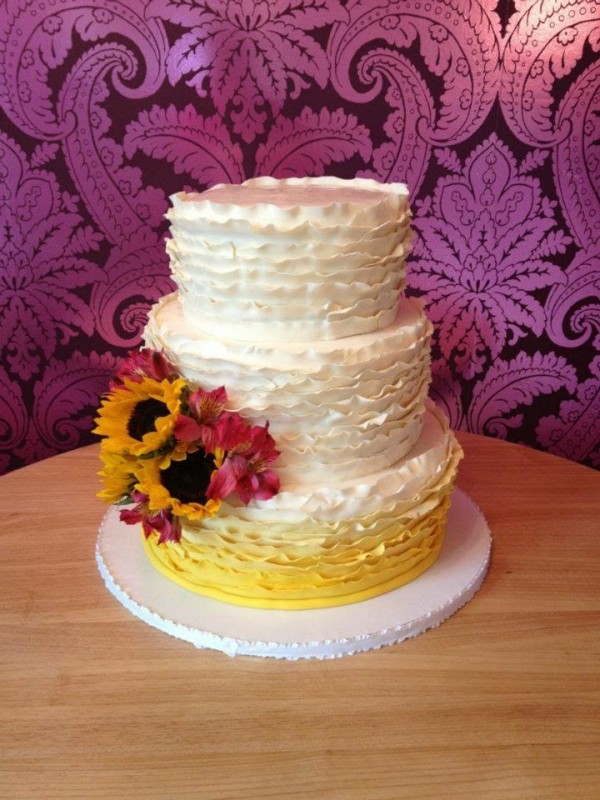 There are many things to keep in mind when trying to order a budget-friendly wedding cake in South Jersey, such as, the more detailed and larger the cake is, the more expensive it can be. Below are a few suggestions in keeping costs down and still getting a beautiful wedding cake.
Simplify The Design:
If choosing a tiered cake, consider trying an accent tier in the detailed design rather than doing all the tiers. Try to lesson the amount of hand-crafted, pipping details.
3 Tier Ruffle Cake 1 Accent Ruffle Tier
2. Choose Buttercream not Fondant:
Fondant cakes are typically more expensive than a buttercream cakes. You can still get a similar look by keeping the design, but choosing a buttercream base cake.
3 Tier Buttercream Base 3 Tier Fondant Base
3. Fresh vs. Gum Paste
Flowers on a wedding cake are always a popular design, but they can come with an expensive price tag. If you like the look of flowers, choose fresh flowers compared to the labor intensive, hand crafted, pricey, gum paste flowers.
Gum Paste Covered Cake Fresh Flower Covered Cake
4. Scale Down the Size:
Rather than having a huge cake that will feed all of your guests, scale down your design. Ordering a sheet cake to be in the back to be cut up when the cake is served is an easy way to cut your cake cost. If you like the look of the large cake, choose to do some dummy cake tiers or a whole dummy cake with a side cake.
Same Design 40 Servings 100 Servings