Join BVTLive! from 6:30-10 p.m. Monday, June 1 for some "wedding entertainment research" and fun. It's the perfect opportunity for engaged couples interested in seeing wedding bands live in action. The upcoming showcase event allows couples to experience BVTLive's! talents first hand in a way that videos cannot convey.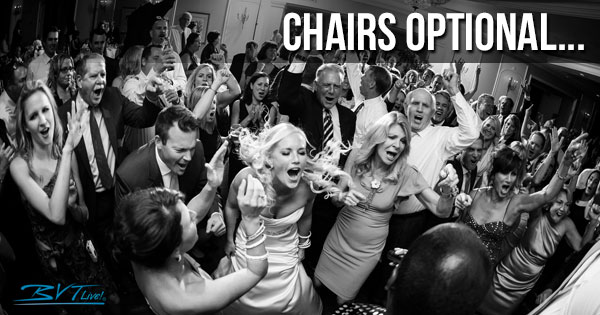 Live music can certainly set your Philadelphia wedding apart from other events you and your guests have attended this year. Booking a live wedding band or orchestra adds another dimension or energy for guests attending your wedding.
BVTLive! showcase events are scheduled about every two weeks throughout the year at The Ardmore Music Hall. The June 1 lineup includes Contagious, Dynamic Ground, Midnight Hour, and Back 2 Life.
Attendees have a chance to meet BVTLive's! bandleaders and staff at a complimentary reception and to dance and sing along to their music.
Expect each individual band to perform a 25 minute music segment. Find out which BVTLive Band is right for your Philadelphia wedding entertainment.
These Philadelphia area bands have experience performing at the highest level for weddings and events in the Tri-State area, and are recommended by the top Philadelphia area wedding venues.
If you would like to experience BVTLive's! showcase, register here, or contact them directly at 610-358-9010. For more information about booking them for a wedding or to request more information, visit BVTLive! Doors open at 6:30 p.m. and admission is free. The Ardmore Music Hall is located at 23 East Lancaster Avenue, Ardmore. Click for tickets!