Wendy Darling, the keeper of the peace, the mender of shadows and the voice of reason. She and I have the same name for a reason, I guess.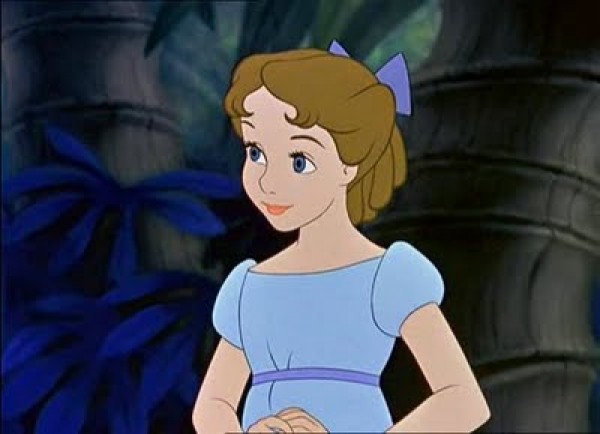 Everyone has always told me that the name came from this story, which I never believed. But, for me, Wendy Darling and I have a lot in common. So, when I think of all the reasons why you should let me help you plan your Philadelphia area wedding, Wendy Darling comes to mind. After all, she had to deal with unruly boys, wild Indians, torn shadows, jealous fairies, pirates, crocodiles and growing up. Not much different than planning a wedding- and the multi- tasking that she must have had to do- WOW!

Let's bring this down to a more practical perspective. When you got engaged, the prospect of planning a wedding in the Philadelphia area was exciting and new, much like flying. But, there is no pixie dust, no magic and, probably, very little time to research all of the possibilities. That's where I come in.
Tell me what you want and I will find it. As Wendy Darling did very well, I too am a good listener. When we meet to discuss your wedding, I will be running through my list of quality wedding vendors and thinking about who has the ability to make your vision a reality. I will be taking in your personality, your most important "must haves" and drawing a mental picture of what will be the best option for you. I have my own pixie dust- and a network of amazing vendors who have it too. Tinkerbell has nothing on me! Once we have the "short list" of possibilities, I will assist you in meeting these vendors and guide you through the process of finding the perfect fit. This will save you time and keep you from getting in trouble at work for being on wedding planning websites.
Next thing is "the dress." Having been in the retail end of weddings for a long time, I can help you to shop for the perfect wedding dress. Where should you go, what looks great on you, how should it fit? All questions that I can help you answer. When it comes time for your fittings, I am right there to help you make it clear to the seamstress what it is that you want. And, like Wendy Darling, if something isn't right on your wedding day, I will be able to mend your shadow too.

Now, back to listening. As your advocate and mediator, I can cut to the chase with your wedding vendors, keep your mother in check and help you with those pesky "pirates," I mean guests, who want to make your wedding seem more like walking the plank.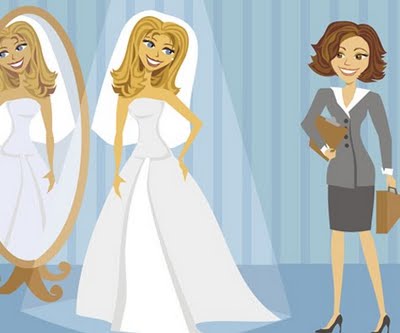 Say that you want the cake cut at 10 and the caterer wants to cut it at 9, I will sprinkle them with my pixie dust and they will cut the cake at 10. If your mother wants to take over the menu or pick out your veil, I will remind her that it is your day and you will do the picking. And, I will make sure you enjoy your party. No one will ruin your wedding day on my watch! A stress-free wedding day is what you want- and it is what I provide.
I will be with you from the beginning of your day until the guests leave and the room is packed up. And, if a problem arises, remember- I have my pixie dust! My experience with wedding planning has equipped me to handle anything that might arise. I have invested in years of gaining that experience, in finding new ways to handle emergencies and in networking with the best people in the industry. I read every day- from social media to wedding web sites, to bridal trends in every aspect. I follow the advice of the experts who study the wedding industry and I listen to the brides to see what they want from their vendors. I have my finger on the pulse of the wedding industry and I am ready to roll up my sleeves and get to work on your wedding.

With my assistance and caring, understanding magic, you will not be remembered as a fire-breathing Bridezilla, but a storybook bride with a happy ending.
Let's recap: Here are the Top 10 reasons why you should have me assist you in planning your Philadelphia area wedding.

1. I will listen and help you bring your wedding dream into focus.
2. I will save you time and money by finding the right wedding vendors and assist you in negotiating with them.
3. I will interact with all your vendors and make sure everyone understands your vision.
4. I will be your advocate, mediator and confidante.
5. I will help you use your budget to the best possible outcome, keeping in mind what is most important to you.
6. I will keep you stress-free and your wedding day smooth as silk.
7. I have the experience to take care of anything that can arise.
8. My comprehensive approach will get you from beginning to end with one fee and no hidden costs.
9. I will work together with the "on site planner" on the big picture- they only work for the venue.
10. I will send you off to your new life with happy memories.