Cake Stands fill a variety of event display needs with cake pop stands, tiered stands for cupcakes for your Philadelphia wedding or event.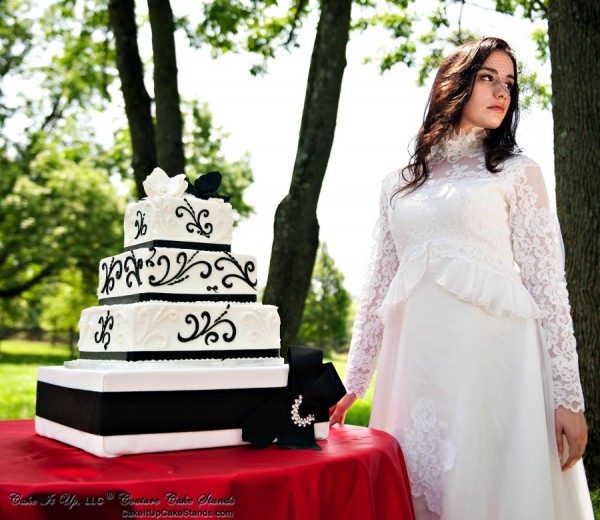 Our cake stand offerings don't just stop at couture end customization but a wide range of price points for all clients.
For the formal black and white wedding, our "High Society" Couture Cake Stand was featured in a Princeton Shoppe window matching a Rivini wedding gown. Mirrored and bling stands are also available for sale or rent. For the country club/garden set, monograms or "Signature Blush, White & Ivory Rose trim covered stands are a perfect fit. For those planning a rustic wedding in Philadelphia, Cake It Up's Primrose Brooch with burlap trim reflects a bride's Country Feel.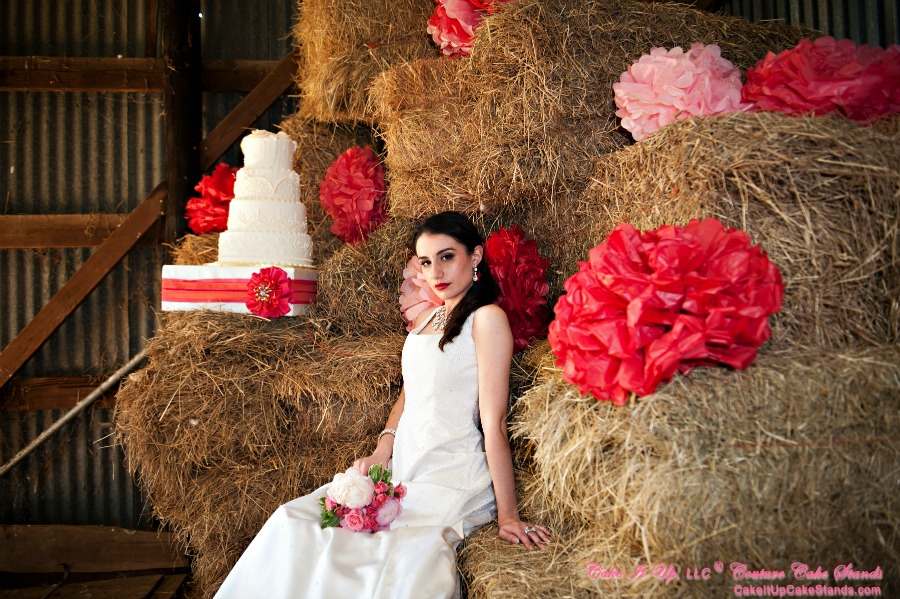 The possibilities are almost endless, allowing brides to further put their own signature on their special wedding day. Couture cake stand accents have included Rhinestone Starfish, lobster monograms and other whimsical pizzazz. These couture cake stands have made their way overseas, traveled west to Minnesota and California, south to Louisiana, Virginia and everywhere in between.