Have you ever wondered what to expect during a cupcake tasting? It's time to get your taste buds ready to *ndulge!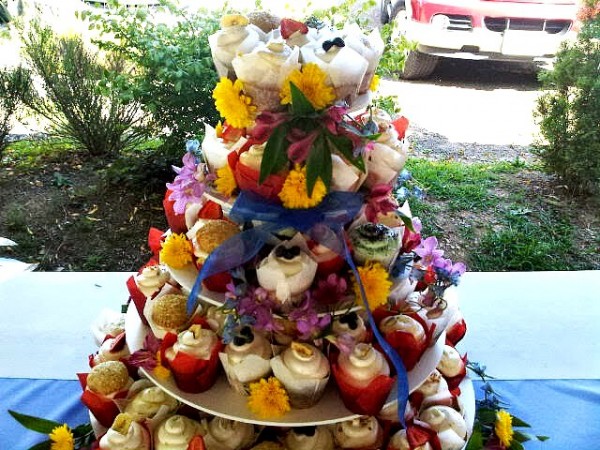 *ndulge cupcake boutique tastings allow for up to four people. Couples and friends or family will let us know what flavors they would like to try. Usually, couples choose 5-7 flavors to sample. There is no sitting fee. We will talk about their vision for their Philadelphia area wedding, any themes, plans or ideas they have. We prefer to have at least 2 days notice for tastings, so we can make sure we have any specialty ingredients we need.
Any of our 22 regular flavors can be tried, and we're also willing to offer any of the couple's favorite (or family favorites) -- for example, we can do Tiramisu Cupcakes, or Cookies and Cream, different alcohol infused cupcakes, we can make Grandma's Famous ButterCake, if we can get her recipe (or we will find our own). Our available flavors can be found on our website here: latest available flavors.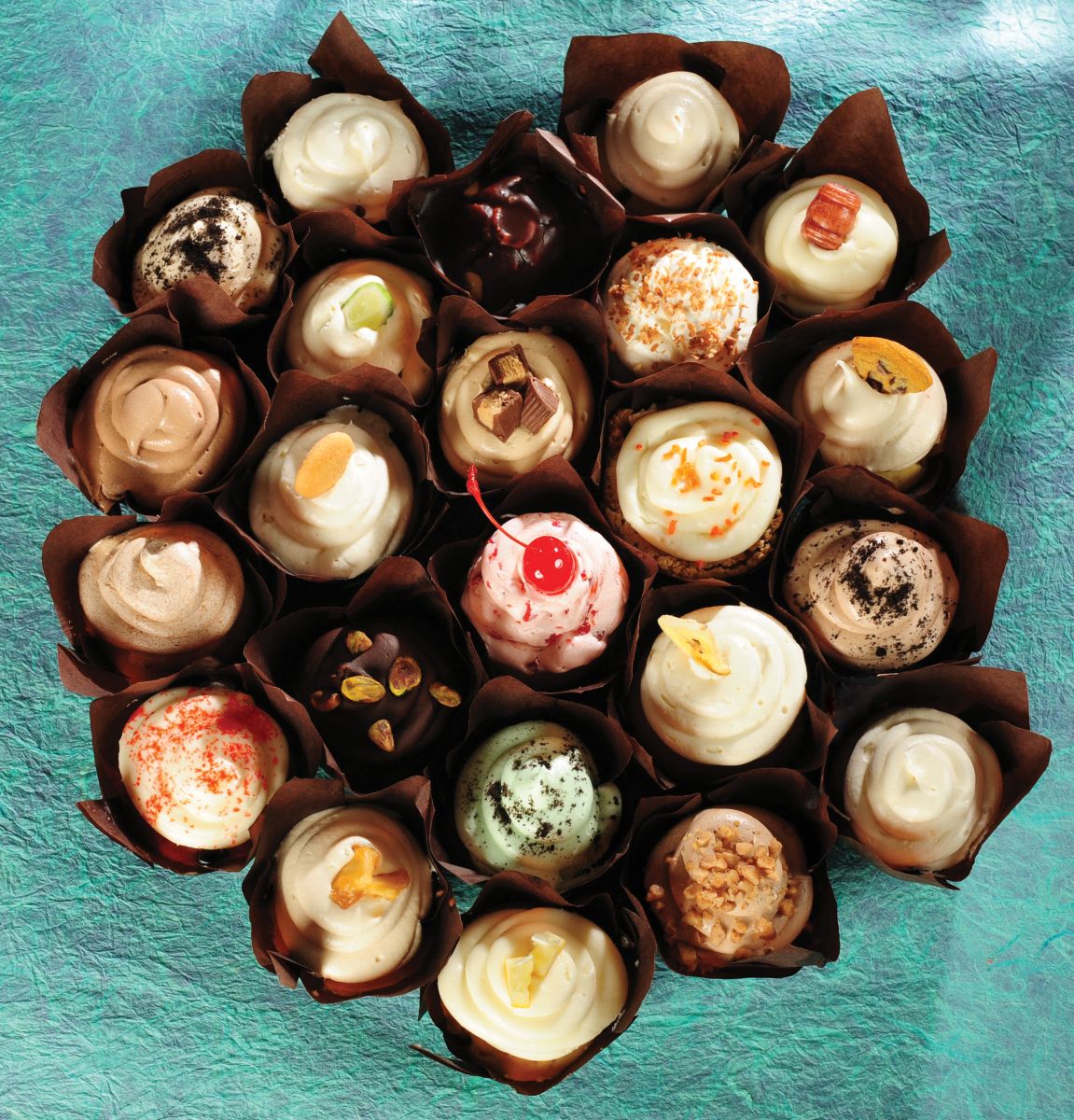 Photo credit: *ndulge cupcake boutique

Our most popular flavors are the Peanut Butter Cup, the Chocoholic, and the Red Velvet. For weddings, Realli Vanilli, 24 Carrot Gold, and Lemonardo da Vinci are also hugely popular. Because every order we do is completely customizable, we can make every event completely unique. For example, one of our favorites that we've done: a chocolate cake filled and topped with chocolate mousse, with a little Moose-ful personality thrown in.


Customers often ask about my personal favorites. If I'm choosing from our regular flavor listing, my favorites are the Classic Red Velvet, Cookie Dough-Re-Mi, and the Lemonardo da Vinci. The Red Velvet is just a moist, rich, mildly chocolate cake that perfectly balances with our cream cheese icing. The Cookie Dough-Re-Mi is like three desserts in one: a vanilla cake that we will fill with actual chocolate chip cookie dough, topped with a layer of fudge ganache, and a mini homemade chocolate chip cookie. The Lemonardo da Vinci is an amazing blend of sweet and tart - the sweet lemon cake balances with the intense lemon curd filling, which all blends with the lemon cream cheese icing to create a not-overwhelming, refreshing lemon cupcake.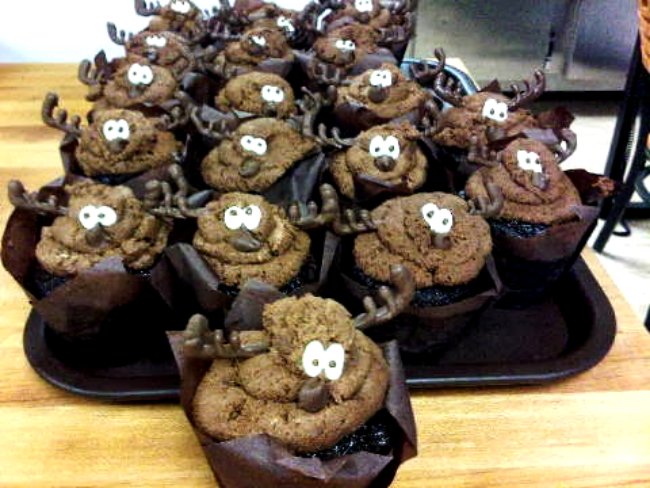 Photo credit: *ndulge cupcake boutique
If I'm choosing from any of our flavors, including our specialties, I can't ignore anything we do with pumpkin (we do a pumpkin and Jack Daniels 'Jack o' Lantern around Halloween!), and a number of our specialties I make because they are family recipes and have some sentimental memories for me, such as our Salted Caramel and German Chocolate Cake.

Our fillings are usually either a pastry cream filling or a ganache filling. Pastry cream is a rich, homemade pudding. Ganache is homemade fudge. We have also filled cupcakes with pie fillings, cookie dough fillings, and homemade jams. It all depends on what the flavor of the cupcake is, and how we recreate it (our Peanut Butter and Jelly cupcake, for example, is a peanut butter cake filled with strawberry preserves and topped with peanut butter cream cheese icing. We then garnish it with a mini sandwich made from peanut butter shortbread and more preserves).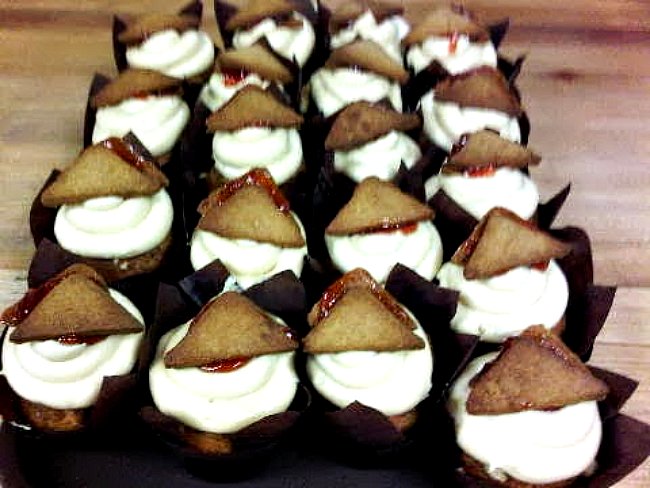 Photo credit: *ndulge cupcake boutique