Wine lovers can support a local vineyard while adding special flair to their reception with a table of .375 ml custom wine bottle favors from nearby Tomasello Winery.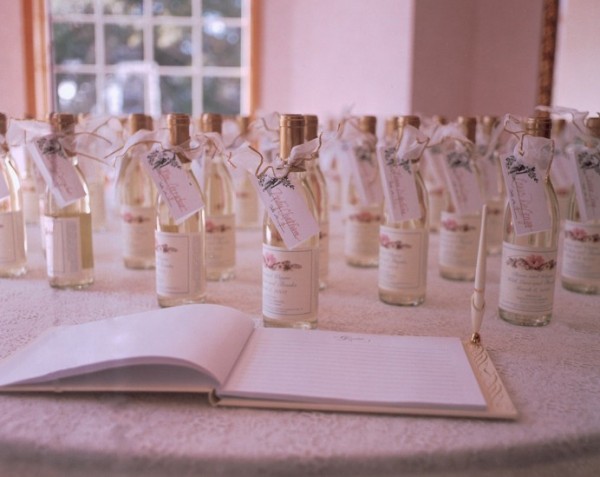 Nothing draws attention more than a beautifully displayed table of custom wine favors.
Tomasello Winery offers choices such as award-winning French Colombard, Merlot and White Zinfandel. Choose from a split or full. Full bottles feature .750 ounces of wine for your Philadelphia area wedding guests.
A wide array of custom wedding labels with your name and date are available to mark the occasion. Consider ordering both a red and a white so guests can take their preference home with them. It's the easiest Do-it-Yourself project you will undertake for your wedding. And in just 2-3 weeks, you have delicious custom made party favors for your Philadelphia area wedding!