There are many, many things to consider when you are in the beginning stages of planning your destination wedding. Most people just think about the setting of the actual ceremony, but there is so much more!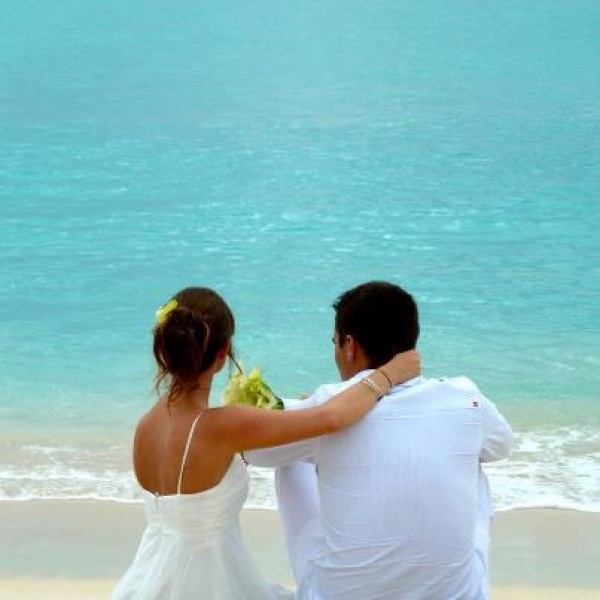 Destination Weddings are a big trend right now. Whether you want to elope or combine your wedding, honeymoon and family all in one, it always costs less than a traditional wedding.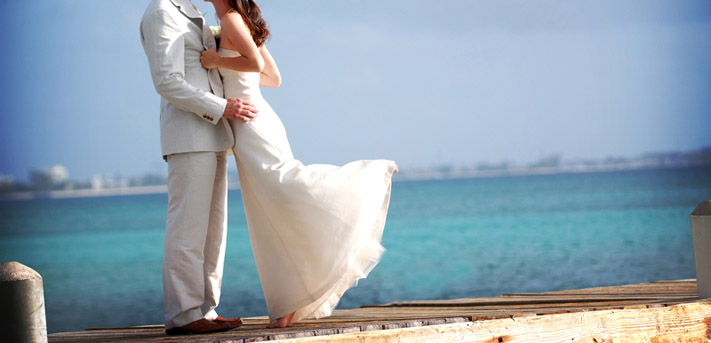 Photo credit: Cayman Island Department of Tourism
Some people feel a destination wedding is one where the couple wants a very private ceremony that most of their friends and family would not attend; however, some couples bring an entire wedding party and spend the week there with everyone.
Then, there is the expense involved; some couples feel they have to pay all or a portion of the wedding party costs and some do not.
Here are some questions to consider. If you are having a full wedding party, does the resort allow children on the property for the ceremony? Some simply do not allow children for any reason.
A big consideration is the legalities of where you want to be married. Is it an island where you can do the paperwork and get married the same day? Some islands require you to be there more than three days before you can get married; some even require a notice in the local paper that has to run for several weeks before you can get the paperwork through. Does the United States recognize the marriage as legal stateside? They usually do as long as it is legal in the country where the ceremony was performed, but you absolutely have to know!
We recently had a couple who had their hearts set on getting married in Europe. The country they chose has a requirement that at least one person has to reside in that country 40 days prior to applying for the paperwork…that turned out to be a huge financial commitment they were unprepared for!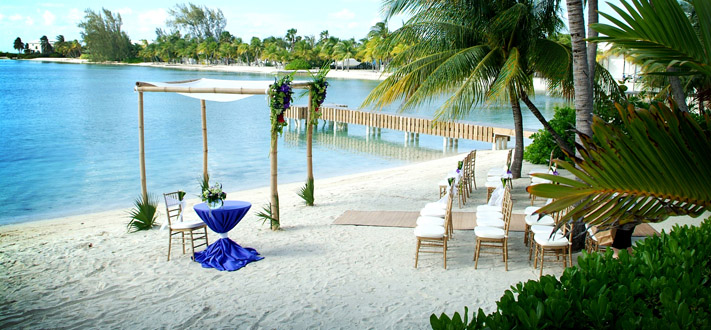 Photo credit: Cayman Island Department of Tourism
There is also more to do if this is a second wedding. The couple has to be prepared with either a death certificate or a divorce decree; originals from the courthouse before they can apply. There are countries that will make you wait an entire year before they will allow a foreigner to be married if it is not their first marriage. This leads to more questions.
Can you get a minister or does it have to be an officer of the court? How many witnesses do you need?
Is your passport valid for the length of time after departure that meets the country's requirements? Do you need a visa or some inoculations?
Then, there is the cruise ship option. You can be married port side before the cruise begins. The captain can perform the ceremony in International Waters, and some ports will marry you there the same day.
But with so many options to consider, it can make a couple crazy trying to get through the legal side alone. Some people have a quick ceremony in the courthouse and then a big commitment ceremony with family and friends at their location of choice.
After all those considerations are finalized, then you have to make the contacts for the actual ceremony, flowers, cake, linens, photographer, food and beverages; let alone staying within your projected budget! It can be difficult and exhausting to try to manage all of this on your own.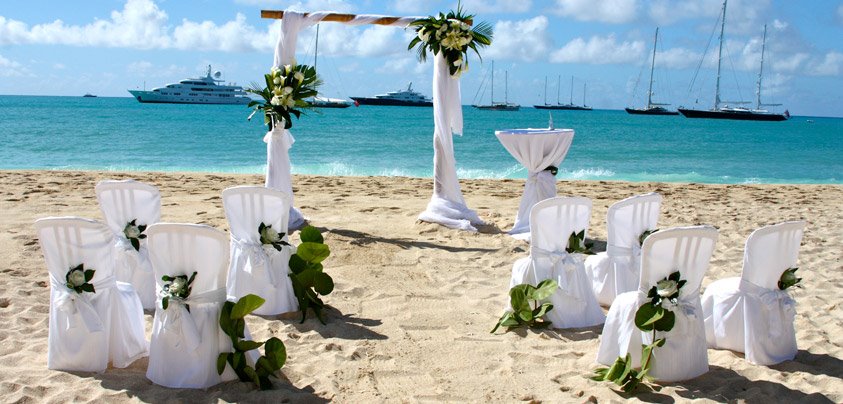 Photo credit: Office du Tourisme de Saint Martin
Has all that I have mentioned glazed your eyes over?
No worries! Today's travel consultants are here and ready to help. We are well versed and have many, many contacts and resources to ensure your big day from beginning to end. We know all the ends and outs and can make it happen with little to no stress to you (you do have to make some decisions). Most of the time, the groom pretty much hides during the wedding planning, but a majority of the time they are more excited and involved with a destination wedding. What's not to like about that?!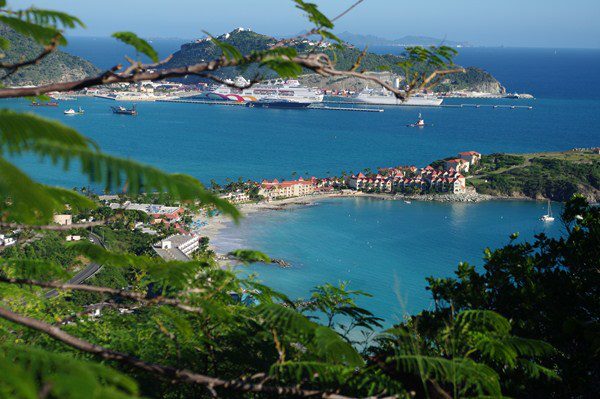 Photo credit: Office du Tourisme de Saint Martin
WhirlAway Travel has been owned and operated by the same person since 1985. We're here from 9-5 Monday to Friday, Saturdays from 10-2 and nights and weekends by appointment. Your wedding planner stays with you from the beginning until you are home; you even have your consultant' s cell phone for emergency contact while you are away.
So, if you are looking for a Dream Destination Wedding for your big day, give us a call! (610) 431-3642.
Check out 6 Tips to Plan an Intimate Wedding in South Florida!
Still searching for the perfect South Florida wedding and event venue? Click here! Searching for event professionals? Click here!