Dilworth Park at City Hall is scheduled for its grand opening at 11 a.m. Thursday, Sept. 4, Broad and Market streets, in Center City, Philadelphia.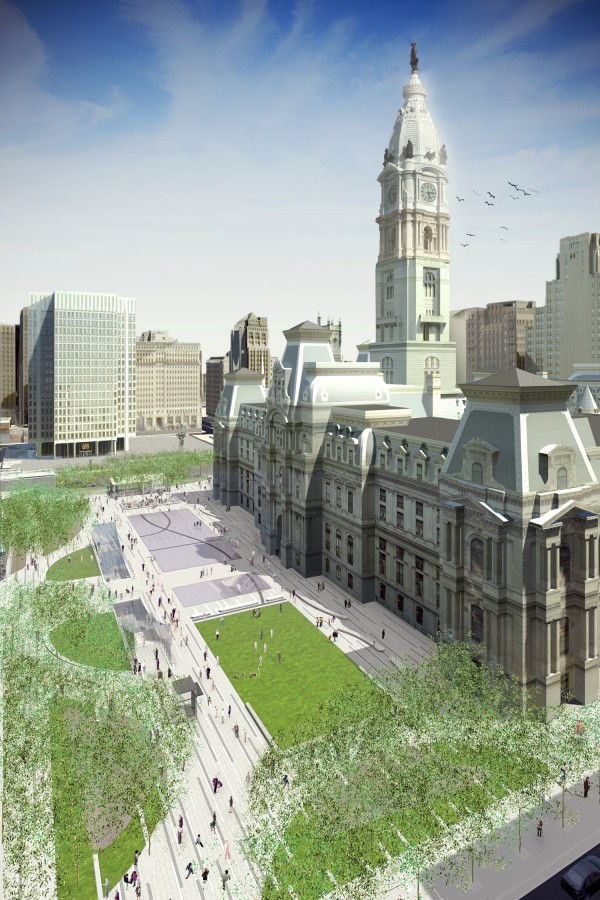 Visit this newly transformed Philadelphia wedding and event space situated near historic City Hall.
The ribbon cutting ceremony will be performed by Mayor Michael Nutter from 11 a.m.-12 p.m. Following the ceremony, engage in an arts and culture festival at Dilworth Park featuring a variety live music and dancing beginning at 8 a.m. through 5 p.m. The celebration continues with a weekend of special events to commemorate the new grounds. The activities are a wonderful opportunity for engaged couples tovisit the green space and visualize the venue for their Philadelphia wedding.
The public space offers a spacious well-manicured lawn lined with foliage, a beautiful fountain and performance area. An ice skating rink is planned for winter. For more information, visit the website.