Please join Duportail House from 6-9 p.m. Thursday, June 11, 2015, for the Duportail Design Project "REVEAL" Fundraising Celebration sponsored by Mainline Magazine. The event begins with a VIP Reception from 5-6 p.m. at Duportail House, 297 Adams Drive, Chesterbrook, PA.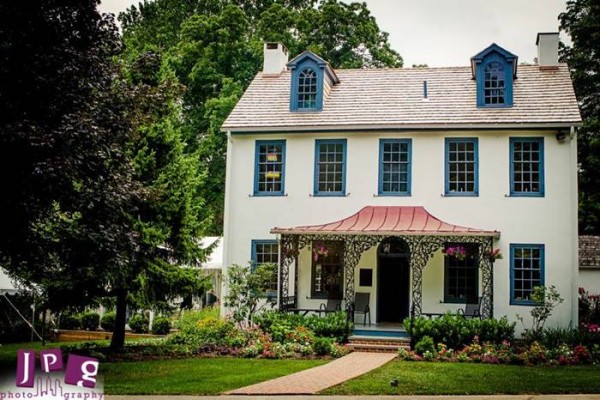 Come witness the final REVEAL of ML's Duportail Design Project! Incorporating the BEST in Home Design to Renovate the Duportail Bridal Room and Bath while Respecting and Highlighting the Historical Nature of the Home!
Partake in a tour of the design project, meet the sponsors and mingle while enjoying cocktails, live music, fabulous food and desserts! Peruse and bid on fabulous silent auction items situated throughout the 1740 country home where General Louis Lebègue Duportail, recruited by Ben Franklin, quartered with the Havard family during the Continental Army's encampment at Valley Forge in 1777-78.

An evening not to be missed!!
General Admission Tickets: $55
VIP Reception: $65
Limited Tickets are Available! Purchase them HERE!!!
All Proceeds Benefit Duportail House, Inc.
…which is celebrating 30 YEARS of maintaining their mission of providing ongoing preservation of this beautiful historic property.
A HUGE THANK YOU to our Design Project Sponsors!!!
W.A. Staples, Nolan Painting, Knots and Weaves Decorative Rugs, HOME-ology, Groves Supply, Inc., Community Floors, Burnside Plumbing, Drapery Design, KT & Company, Tim McKeon, Electrician, Sherman Williams Paint, Embassy Suites Hotel Valley Forge, Shabby Chic & Antiques, Danny Salik – Keller Williams Realty, M7 Media and Black Dog Media
And a Very Special THANKS to our Event Sponsors:
Cricket Catering, Crystal Rose Catering, Herb Scott Catering, John Serock Catering, Perfect Setting Catering andWild Blue Catering, Gala Cloths, Chantilly Floral, Fox & Finch Vintage Rentals, EventQuip, Philadelphia Distilling,Round Guys Brewery, Adello Winery, Shaw Strings, Pictures By Todd, Silver Sound Entertainment, Chariot Valet,Barry Stevens as Ben Franklin, Angels of Hearts Weddings, Something Blu Weddings & Events & Sugartown Communications
Follow the projects' progress by visiting our Facebook page: https://www.facebook.com/DuportailHouse