The modern bride of today has so many options as there remain no set rules for attire on your wedding day. The elegance of long gloves will always be a fashion statement. Opera length gloves are a perfect accessory to strapless bridal gown and can even be worn by the bridal party for a formal wedding in the Philadelphia area. Jackie O was the epitome of proper elegance.
Photo credit: The Wedding Shoppe
Winter brides are often requesting cover ups and these, too, are available off the rack or by special order. During alterations, custom boleros can be made by ordering fabric from your bridal designer to match your gown. However, many designers are now offering shrugs, boleros and wraps as an added purchase. Cashmere pashminas are easily found in most upscale boutiques and department stores and choosing a color matching the bridal party is a fun fashion accent.
Beaded and lace boleros are the most popular but here at The Wedding Shoppe in Wayne, we also offer faux fur wraps. Brides can also borrow a vintage fur from a family member or some fur salons event rent fox and sable wraps.
Many brides like the look of change from the ceremony to reception or even just for their wedding photos and gloves, wraps, belts and hair jewelry are easy accessory items that and can make a big fashion statement.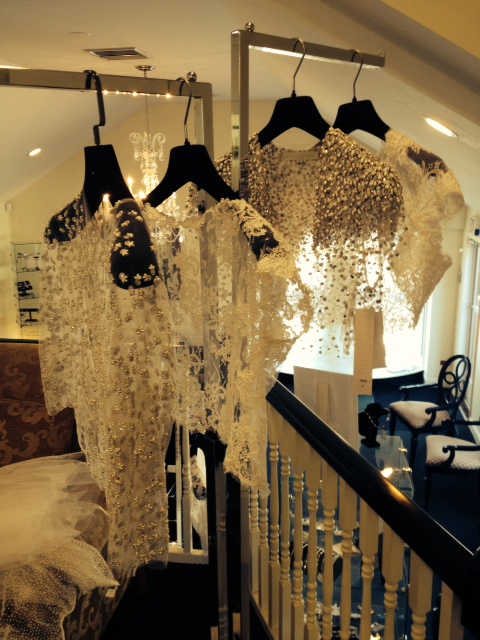 Photo credit: The Wedding Shoppe
Mothers of the Bride have always and today still want a jacket or cover up with their gown choice. The designers of these have finally made the options younger and more fashion forward.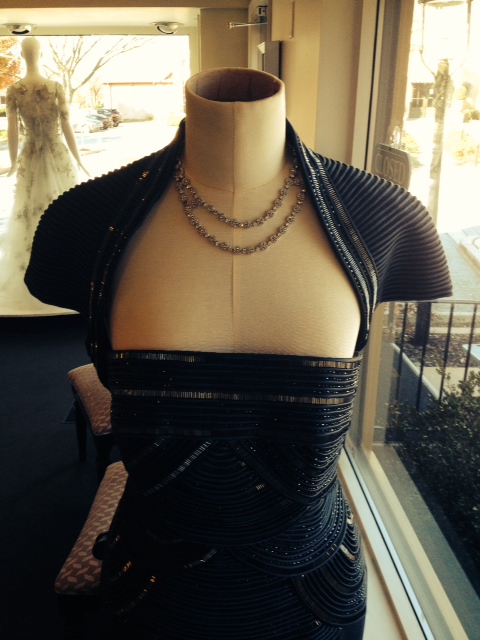 Photo credit: The Wedding Shoppe