This week we are featuring some of our favorite venues in Delaware County, Pennsylvania!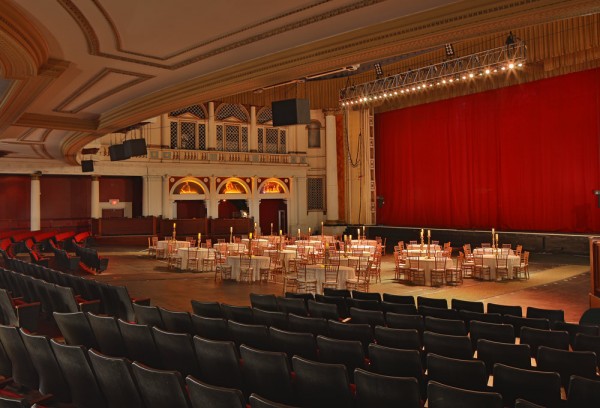 Photo Credit: Tower Theater
Wayne Bed & Breakfast Inn: This Wayne wedding and event venue is a "classic Victorian beauty" that dates from the 1890s, Wayne Bed & Breakfast Inn is located close to the town's historic downtown and "offers an elegant and tranquil stay... retaining the charm and character of an earlier century are filled with style and grace."
Bolingbroke: This Radnor estate dates from the eighteenth century. A historic venue that has been the backdrop to events and weddings for more than 50 years, Bolingbroke features "four charming reception rooms, two spacious terraces, and beautiful secluded gardens."
The Springhaven Club: The Springhaven Club is a Wallingford country club and historic event venue that "has been a respected and popular location for private events and weddings in Delaware County" for over a century. The venue features "an elegant private setting, breathtaking scenery, exceptional cuisine and outstanding service." The venue's Springhaven Room "has an open feeling fashioned by its grand bay windows offering sweeping vistas of our pristine golf course. The room opens to a patio circled by seasonal gardens; the perfect surroundings for cocktails."
Pomme: A Delaware County wedding and event venue located in Radnor, Pomme is a converted clubhouse that has been turned into a contemporary venue that is "secluded, magical, as pretty as a French park." The venue "brings the outdoors in with hardwood floors, wooden globes, branch fabric and elegant-rustic touches. The newly constructed veranda, used year-round, looks out over the pond, stream and a canopy of trees for a beautiful garden wedding on The Main Line."
Autograph Brasserie: A brasserie is a French restaurant with a relaxed feel, and this Wayne restaurant and event venue "is a modern American brasserie that celebrates those individuals from past and present, who left their signature on popular American culture." Autograph Brasserie features a variety of unique spaces and a menu that is "inspired by the flavors of America, France, Spain, and Italy using the best ingredients available."
Duke Art Gallery: This Wallingford wedding and event venue was once a family estate. Spaces at this historic venue include a stunning stone tower on the grounds, a ballroom that dates to the nineteenth century, and an air-conditioned gallery with 3,100 square feet of space. The gallery of Duke Art Gallery features "oak floors, soaring exposed rustic beam construction and beautiful lighting." and the venue offers handcrafted pizza from their on-site pizza oven.
Corinthian Yacht Club of Philadelphia: The Corinthian Yacht Club of Philadelphia is a waterfront wedding and event venue lcated in Essington. The venue, which overlooks the Delaware River, features "an outdoor pool, deck and tented area on six acres," and "beautiful views of sunsets over the river and Commodore Barry Bridge."
Tower Theater: This unique Upper Darby wedding and event venue is a "beautiful Philadelphia historical landmark built in 1927." The Tower Theater "offers a large main stage with flexible seating as well as two distinct balcony levels offering the perfect vantage point to the stage."
Drexelbrook Catering & Special Event Center: Drexelbrook Catering & Special Events Center is a Drexel Hill wedding and event venue that features a variety of spaces and styles, including "unique rooms... high ceilings or intimate areas, crystal or brass, indoor or outdoor... scenic terraces, fireplaces and fire pits, grand porte-cochère or Southern-style mansion."
Still searching for your perfect venue? Click here! Searching for amazing vendors? Click here!