This week we are featuring some of our favorite South Jersey and Central Jersey venues!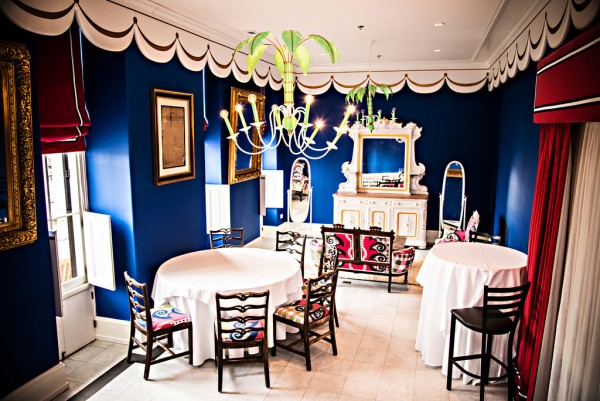 Photo Credit: Congress Hall
Grounds for Sculpture: Grounds for Sculpture, a venue that also includes Rat's Restaurant, is a Hamilton wedding and event venue that features "the unique interplay of nature and art," and "a magical landscape."
Congress Hall: An iconic Victorian oceanfront resort in the Jersey Shore town of Cape May and described as the town's "undisputed shining jewel," Congress Hall features "sweeping views of the beach and ocean with more than 100 guest rooms, an expansive grand lawn for outdoor ceremonies and an exquisite ballroom... sea-inspired day spa, restaurants, lounges, and nightclub... elegant ballroom, beautiful grand lawn, and lovely beach."
Collingswood Grand Ballroom: A Collingswood wedding and event venue full of "understated elegance," the Collingswood Grand Ballroom features a mezzanine level that "overlooks [the] stately ballroom," and a grand staircase that provides "dramatic effect."
Moorestown Community House: Moorestown Community House is a Moorestown wedding and event venue where "behind its stately façade are a ballroom, meeting rooms, offices for nonprofit organizations, and a heated indoor swimming pool." This historic venue has been serving the community since 1926 and "is a unique architectural treasure that serves as the perfect setting for wedding ceremonies and receptions."
Chimney Hill Estate Inn: A historic Lambertville inn, Chimney Hill Estate Inn features "rolling lawns and gardens and is bounded by woodland and a boutique alpaca farm... two 200-year-old oak trees that have grown together as one. The tree can be adorned in chandeliers, bistro lights, and/or lighted white paper lanterns."
Mountain Lakes House: Mountain Lakes House is a waterfront wedding and event venue close to Princeton. The venue's location on a nature preserve treats visitors to "peaceful moments, glimpses of deer, and a beautiful lake."
Stone Rows Farm: A rustic wedding and event venue in the Hunterdon County town of Stockton, Stone Rows Farm is more than 270 years old and perfect for a destination wedding weekend; booking the venue includes guest rooms. The venue itself features "great character, an after party barn, corn cribs, historic farmhouses, a breathtaking pond, luxurious pool, stunning grounds, a choice of ceremony sites... From the family of Silos glistening in the late afternoon sun to the glow of the fire pit after your scrumptious feast, this country hideaway is the ideal location for a chic, yet rustic wedding celebration. The beautiful barn has indoor seating for over 200 guests and the grounds can be tented for larger parties."
Windrift Hotel Resort: A beachfront wedding and event venue in Avalon that features "unparalleled views of the sand, sea, and sky," the Windrift Hotel Resort is Seven Mile Island's only venue with a second-story ocean view, and the venue itself includes "three bars, a state-of-the-art entertainment system, and retractable glass walls."
Vintner's Room at Tomasello Winery: This winery and wedding and event venue is in Hammonton, where "our opulent decor is romantic with its crystal chandeliers, wall sconces and a beautiful foyer..." Vintner's Room at Tomasello Winery features a variety of spaces, including "hand-crafted circular staircase is perfect for special wedding day photographs.... our picturesque Chardonnay Vineyard or our glimmering Crystal Ballroom... with customized lighting to match your theme and mood."
The Lambertville Station Restaurant & Inn: The Lambertville Station Restaurant & Inn is a Lambertville wedding and event venue located just across the Delaware River from New Hope, Pennsylvania. It features a variety of event spaces, including The Riverside Ballroom, with its "full view of the Delaware River through floor-to-ceiling windows... open-air romantic ceremony space and outdoor cocktail area on the banks of the Delaware River..." and a "fabulous penthouse bridal suite with yet another stunning view will complete the day for the new bride and groom." There's also a "stately lobby features a large fireplace and honor bar. Sunday brunch is offered in the ballroom. The Lambertville Station Restaurant, on the same property, is the perfect location for your bridal shower, rehearsal dinner, and post-wedding breakfast buffet."
Still searching for the perfect venue? Click here! Searching for amazing vendors? Click here!