Have you wondered what dress style works best for your frame? Here is some background to assist you when visiting the bridal salon.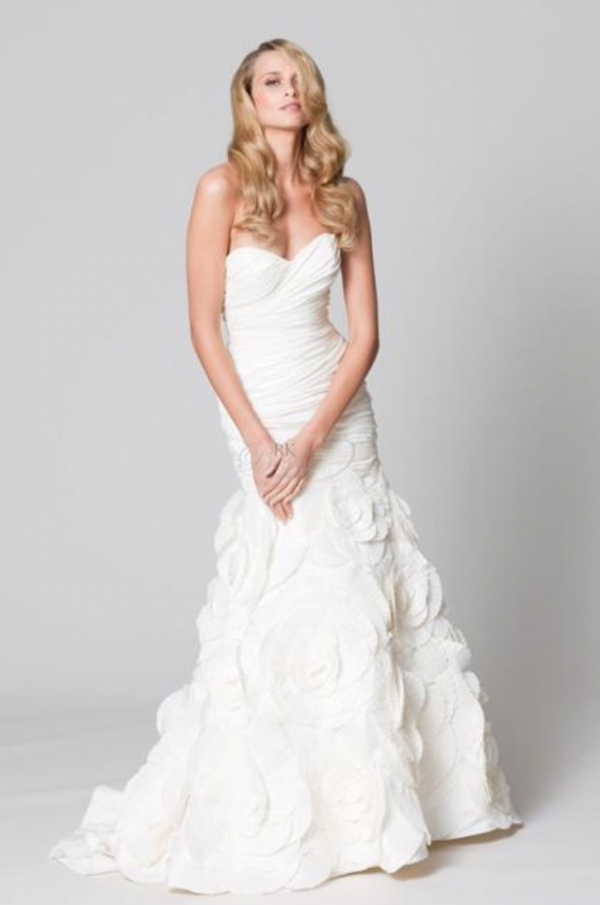 What cut flatters most brides? My first answer is there is a reason why there are many cuts and styles. What may work well for one body type does not for another. For example, a sheath style with a lightweight fabric tends to look better on a taller frame.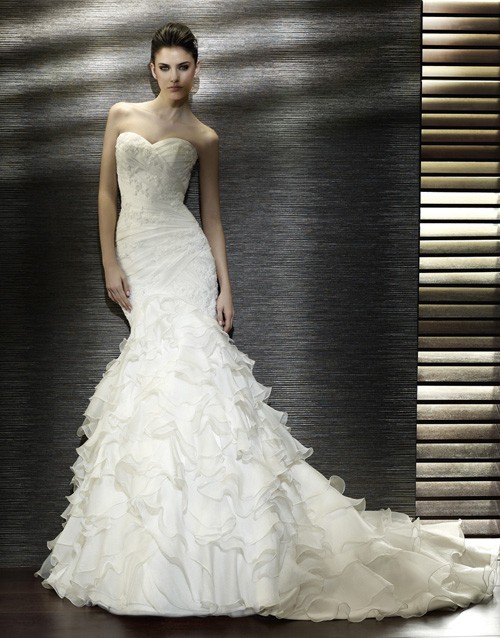 San Patrick Eresma White Crinkle Organza/Photo credit: San Patrick by Pronovias
Hour glass shape figures look great in a fit and flare style dress if the bride likes to show off her figure which is not the case for many brides. If you prefer a gown to hide or flow over your hips, a modified a-line cut is perfect.
One style which works best to elongate is an empire waist, a style which works well on the more petite bride. If you are broad shouldered or just do not want to wear strapless a v-neck style gown is a good choice. Bottom line, trying on several styles is best in order to suit your body and your personal preferences.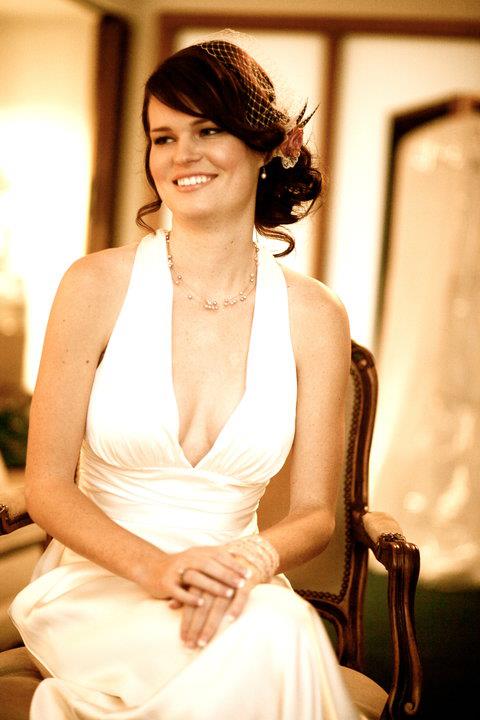 Photo credit: Nicole Miller Bridal
A style which often surprises brides I find has two answers. Many brides think they do not want strapless because of how it looks on them, everyone is wearing it or they think they will be tugging on their top all night. The reality is, it often looks better than expected, it is still in style, and a good seamstress will not allow a bride to be tugging at her top.
However, some brides insist on going strapless when they should not and should have had some kind of strap. Secondly, many brides think they want a plain simple dress. The reality is when they start trying on they often realize they want to be dressier and end up in a fancier dress than they would have thought. Happens all of the time!
I am often asked about which fabrics I prefer. My favorite fabric is silk organza. It is light and airy and very feminine. You rarely have the opportunity to wear this fabric on any other occasion. It's gorgeous!