Summer is always a fun time of year for events! So many foods are in season, and we can really have fun with local and fresh ingredients.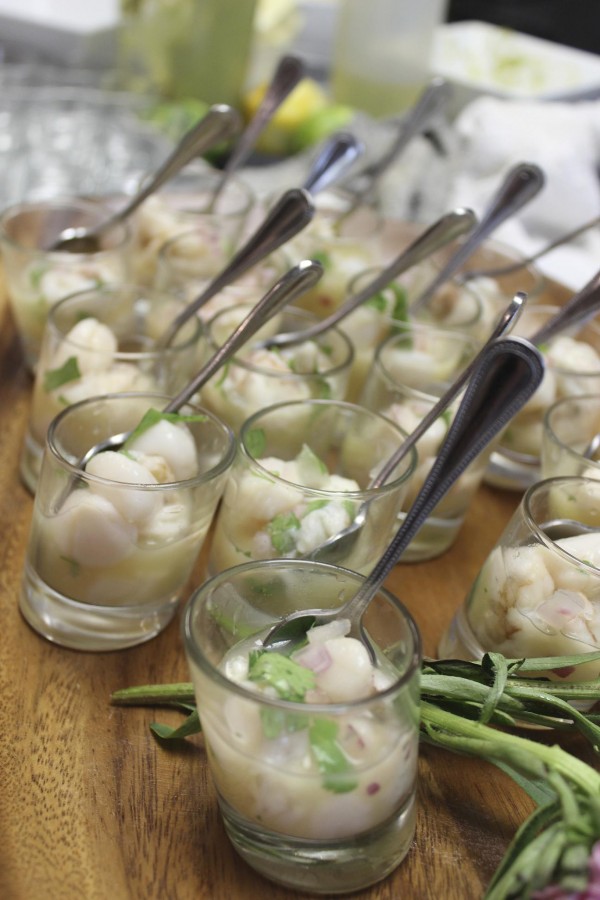 Here are a few of our favorites for a summer wedding reception in the Philadelphia area!
1. Mango Gazpacho Shooters: a small tasting of fresh mango, cucumber, orange and a hint of spice. So refreshing and a great way to beat the heat!
2. Crispy Thai Spring Roll: the crunchy veggies in this, like carrots, ginger and cabbage, along with fresh cilantro and lime! Bursting with flavor, it pops in your mouth!
3. Ahi Tuna: always a favorite! Fresh Ahi tuna in a crispy wonton shell, with fresh wasabi and mango, delicious.
4. Margaretta: no summer event is complete without these ingredients! Fresh local tomatoes, fresh basil, house made sun dried tomatoes on freshly grilled ciabatta bread, outstanding!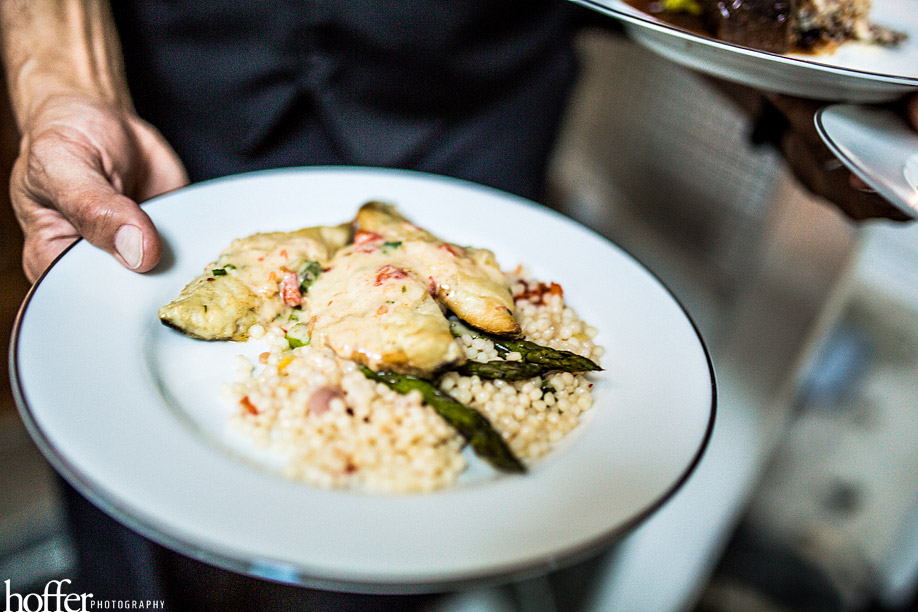 Photo credit: Hoffer Photography
There are so many flavor combinations that are at their peak to choose from for appetizers and salads! Fresh fruits are available in abundance and you can go crazy with finding great combinations of flavors. The obvious is fresh tomatoes and basil.
Then, there are fresh figs with smoked salmon, grilled roasted corn with fresh herb butters, or hulled and tossed with black beans and cilantro, fresh peaches with arugula and mozzarella, and fruit pies and sorbets are a sure thing! Try lime and mint, watermelon with goat cheese, (yes, in a sorbet!), raspberry and buttermilk sherbert, the list goes on and on!
Photo credit: Hoffer Photography
There are some great ideas to help cool off guests during a sweltering summer reception. Signature drinks are always in style, but the ideas for summertime drinks are endless! We recently served Ruby Rudy's, which is pomegranate and vodka, Watermelon Martini's, pureed watermelon, simple syrup and vodka and Pisco Sours, which is Pisco, a South American brandy, agave nectar and fresh lime. Delicious and so refreshing!
And desserts, we at Sage Catering recently served gelato in mini comes, fresh lemon ice box bars and fresh peach cobbler!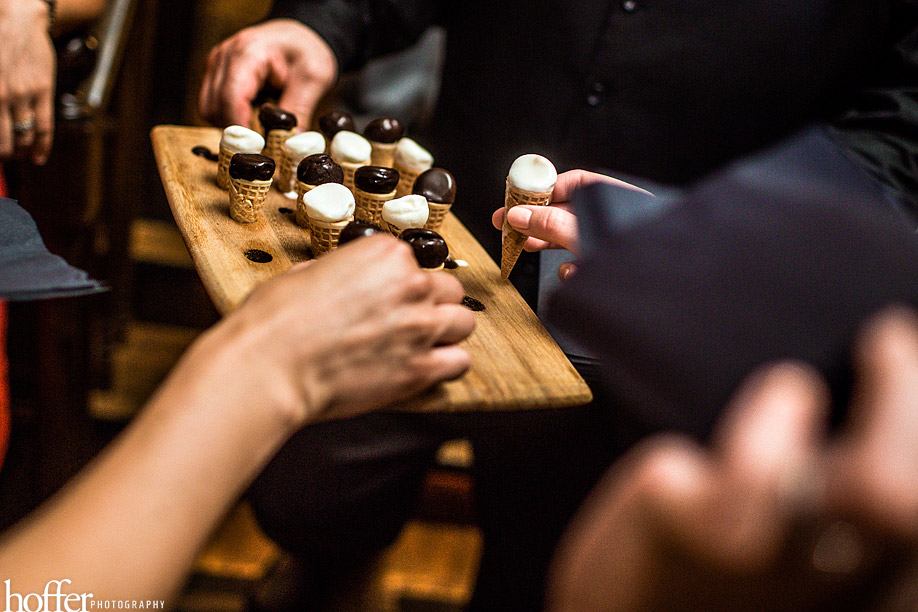 Photo credit: Hoffer Photography
Searching for the perfect Philadelphia wedding or event venue? Click here! Searching for vendors? Click here!
Check out Wedding Tips- Working with A Venue!
Searching for the perfect backdrop for your Philadelphia wedding or event? Click here! Searching for vendors? Click here!