We really love any engagement session where the couple picks a place that is meaningful to them.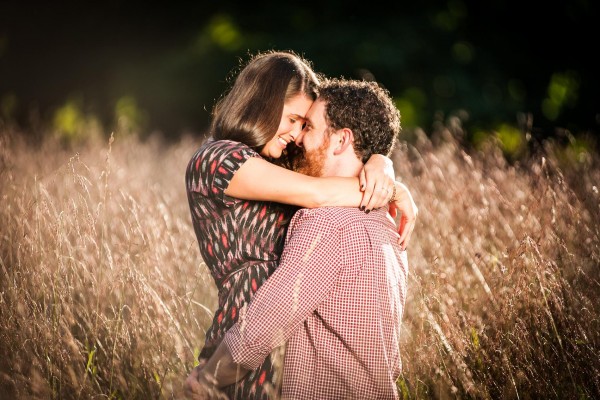 Photo credit: Fuller Photography/Location: Longwood Gardens
We, at Fuller Photography, want to take their special location and make beautiful pictures. It's such a great experience when the couples see their location turned into an amazing photograph. If we had to pick three favorite Spring engagement session locations of ours in the Philadelphia area, though, it would definitely be:
1. Longwood Gardens: Longwood Gardens during the week is amazing! They have everything from rustic tree houses to beautiful fields of flowers. There's such a great variety, you really can't go wrong. I would highly suggest going during the week though because the weekend crowds can be tough to work around (especially for shy couples).
2. Stone Harbor, NJ: Stone Harbor has beautiful beaches, a small town feel and a great wooded area just off the main roadway. In the Spring, Stone Harbor isn't packed with all of the summer beach goers yet.
3. Valley Forge: We've found that we're able to visit there many times a year and still find new places and easily have new ideas every time we visit.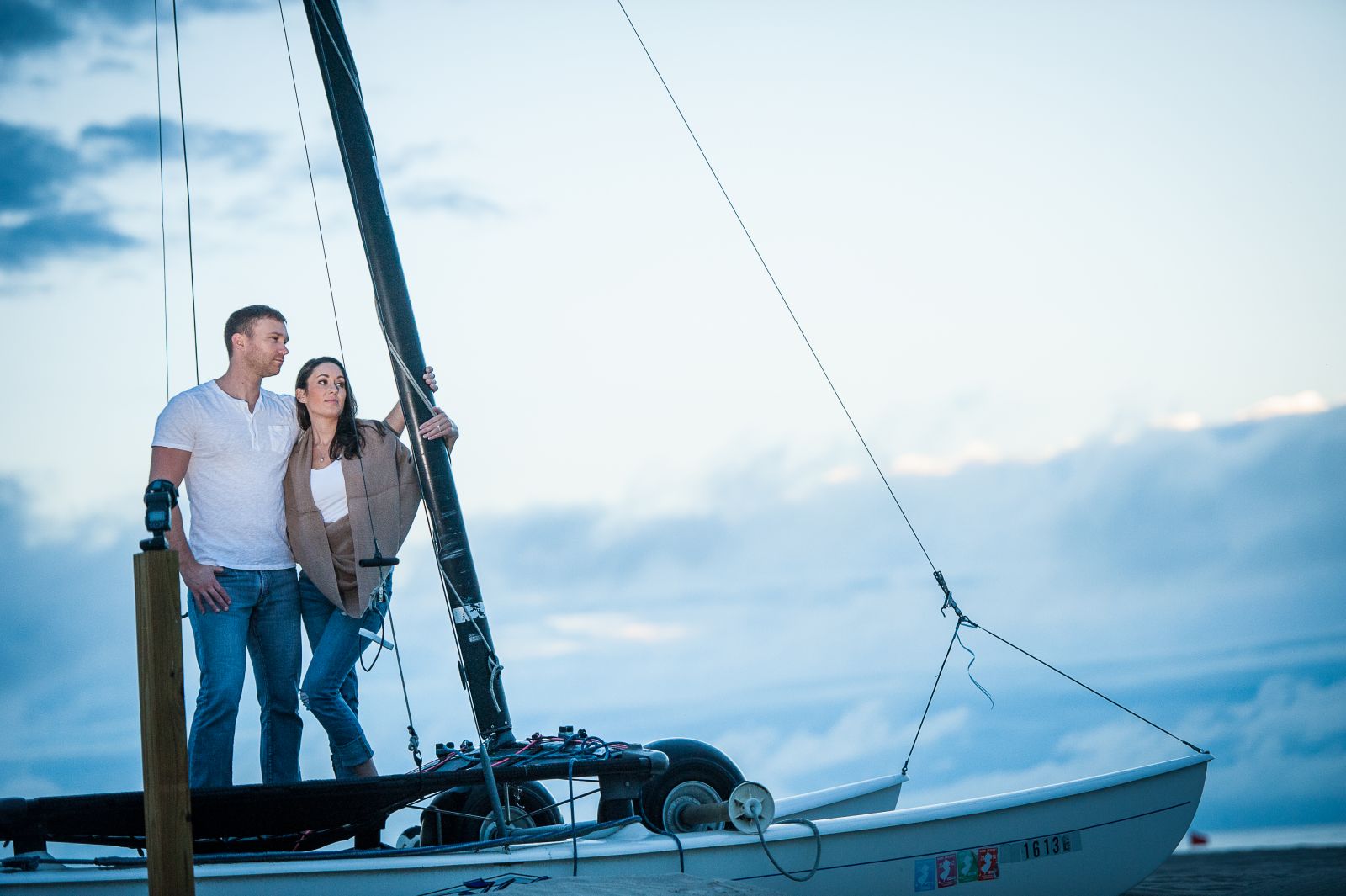 Photo credit: Fuller Photography/Location: Stone Harbor
If we had to give only one tip, I would say to show your personalities. The engagement session is one of the few times you'll probably get professional pictures done and you want to avoid generic photos. You want photos that really speak to who you are as a couple. Showcase your personalities and find a photographer that takes the time to listen and capture your uniqueness.
There are definitely things you should avoid when looking at clothing ideas. We found that you should really avoid large logos on the shirt unless it's purposeful (i.e. Phillies logo because you both love the team or College logo because you met there). In the Spring time, you can really have a great time with layers. It's so easy to peel off a layer and get a whole new look. Accessories! It adds an extra feel to your photos. When in doubt don't settle on one look, bring a few wardrobe changes and have fun with it.
Some couples ask if they need to bring anything. We typically don't suggest that our couples bring anything with them. If there is something that a couple would like to incorporate into their engagement session, we always say to bring it and we'll work it in to their portraits. If you're both into sports, bring a few tennis rackets or if you're wine drinkers and we're off to a winery, bring your glasses! I think you should avoid bringing a random prop just because you saw it on Pinterest, be unique!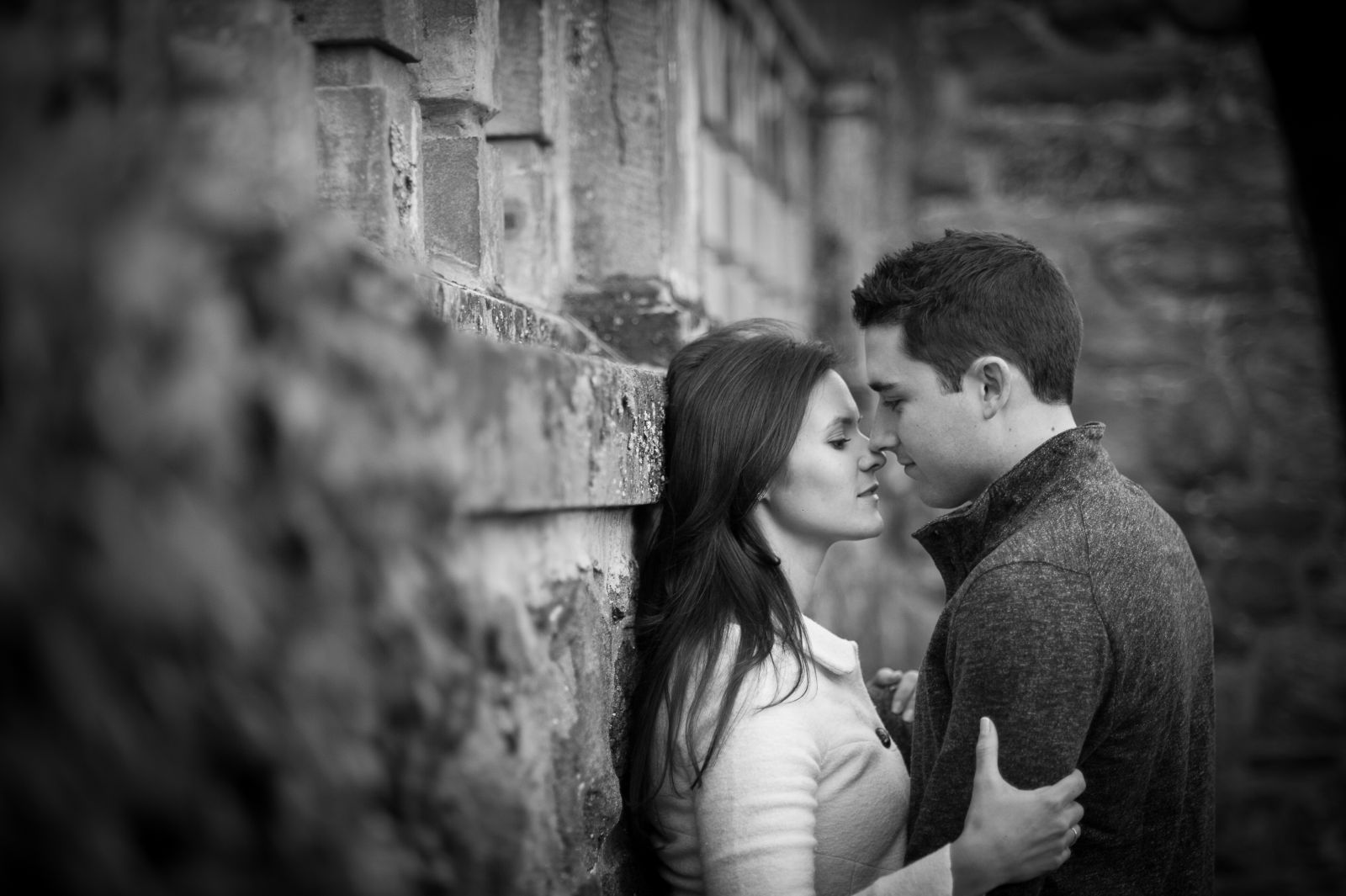 Photo credit: Fuller Photography