Tucked away just after the bridge in bustling Phoenixville, you'll find Franklin Commons, a refurbished century-old building transformed into a chic industrial wedding venue with rustic flair.
Come with us as we take you on our video tour led by Danielle Romero of Drexelbrook Catering, the exclusive caterer for Franklin Commons!
The campus walk entry way leads to the courtyard, a secluded private event space with a country feel, perfect for wedding ceremonies outside. The brick wall background is offset by nature and manicured grounds, giving a city vibe to the suburbs.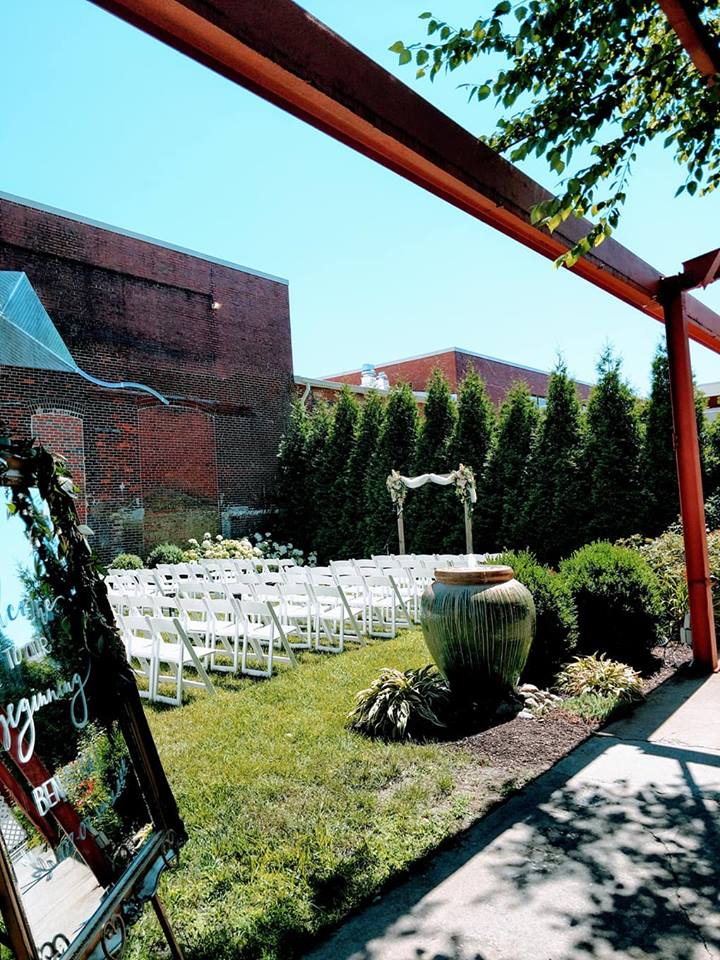 The brick boasts an eclectic kite as if to suggest the sky is the limit for new beginnings!
Next, imagine cocktail hour on Campus Walk. Then walk through the glass entry to its reception area, an airy spacious atmosphere with an urban chic industrial vibe and a ceiling that stretches for miles. There, you are met with beams, brick, piping and industrial windows that allow natural light to flow through the space. Draped bistro lighting provides a soft glow. Walk on over to the oversized barn door; it's the perfect photo op! Then cozy up on the elegant Sweetheart table, reserved exclusively for the couple. Stroll through the perfect mix of lounge areas and reception tables, allowing for conversation and comfort for your guests.
If you are looking for a unique wedding venue in Chester County, make sure to visit the Courtyard, Art Gallery, Bistro and Campus Walk at Franklin Commons!