The General Warren Inne affords engaged couples a Chester County rehearsal dinner venue with timeless American-Continental classic entrees and contemporary flair in a crisp newly renovated yet historic setting.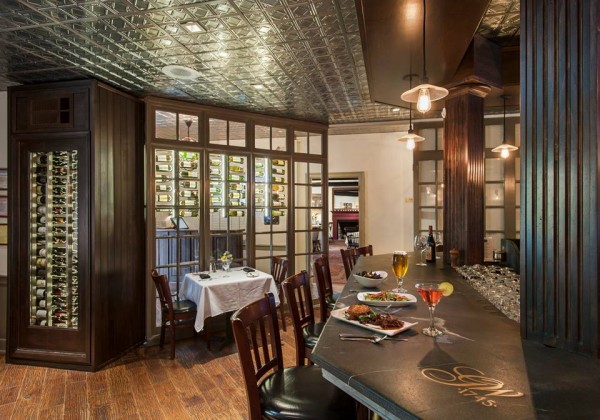 Photo: General Warren Inne
If new menu additions like Tender Bison Short Ribs and their vegan Harvest Basket are not enough to prompt you to book, perhaps it's menu staples like award-winning Crab Cakes or Beef Wellington—or their pastry chef's Cinnamon-Vanilla Mascarpone Cheesecake or Apple-Cranberry Maple Cobbler will.
From formal to casual, General Warren Inne can host rehearsal dinners in any of its three private dining rooms. The intimate North Room accommodates groups of 15 up to 28. The Carriage Room can hold 25 to 45 guests while the more spacious Admiral Vernon allows for groups of 32 to 60.
Perhaps a casual rehearsal dinner/cocktail party suits your style best. This too can be accommodated in one of these private rooms, or imagine hosting it in Spring House Terrace, available all-year long. The lower level of the terrace is enclosable for all seasons with amenities such as a fireplace and is fully heated. The upper terrace is more seasonal, the ideal spot for when the weather is just right! This historic Chester County wedding and rehearsal dinner venue will intrigue and charm you and your guests as the remains of a 200 plus year old springhouse and stone retaining walls surround both terrace areas.