Birds go hand in hand with rustic settings so if you are planning a rustic wedding in the Philadelphia area, this may be the theme for you!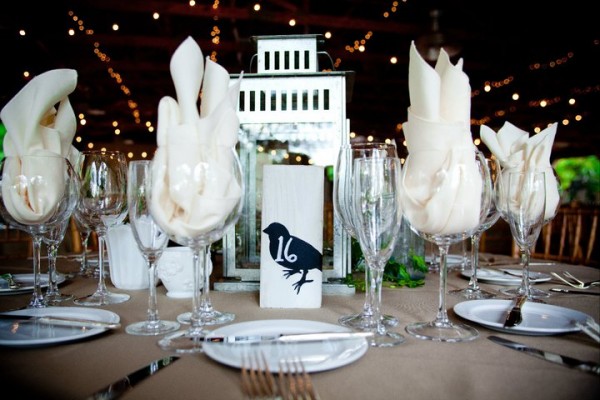 Photo credit: Natalie Wi of Allure West/Audubon Weddings
Here at John James Audubon Center, surrounded by 175 acres of meadows, foliage and well, a variety of birds, we feel quite at home with this theme.
Any species would work for a bird themed wedding reception. Owls are huge right now. Love birds are another favorite. We often have couples use bird names as their seating chart so rather than Table 1, it would be the Blue Jay Table, for example.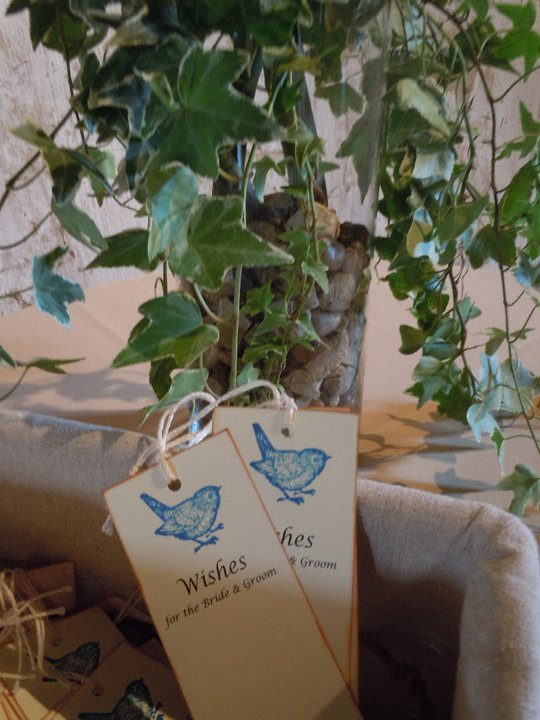 Photo credit: Audubon Weddings
Other ways to keep the bird theme prominent is to use bird cake toppers and bird seed instead of flower petals for the flower girl to toss for outdoor wedding ceremonies. We have had couples use a book about Audubon and his artwork of birds as their guest book.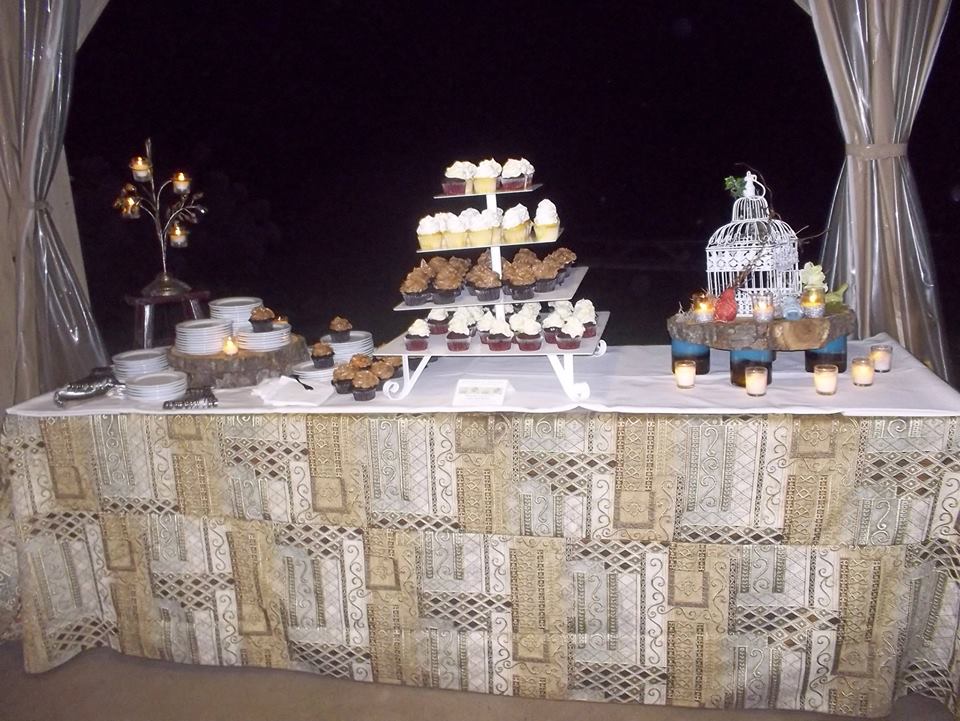 Photo credit: Audubon Weddings
Metal bird cages can substitute for floral centerpieces, add to the dessert table decor or serve as the card holder at the gift table. Nests and light blue robin's eggs for décor such as centerpieces and faux nests as accent for the cake also complete the look.
In addition, where there are birds, there are trees. So naturally, a tree slab used as a serving tray or rustic cake stand blends well with a bird theme for your Philadelphia wedding.
Owl or bird cookies are great as a party favor when guests depart. We have seen couples use bird seed shaped in the form of hearts and even in the bride and groom's initials for unique wedding favors.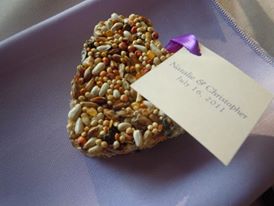 Photo credit: Audubon Weddings