Do you have visions of burlap, lace embellishments and raffia decor? Have you envisioned pieces of hollowed out birch trees as vases for your floral centerpieces? Is your stash of glass mason jars for your signature drinks prompting a hoarding intervention?
Well, we understand. Take comfort in the fact that you are not alone--rustic weddings are one of the biggest Philadelphia wedding trends for 2013. Rustic wedding venues such as the John J. Audubon Center in Montgomery County, and Old Mill and Tyler Arboretum in Delaware County are some of the most sought after locations because of their country appeal.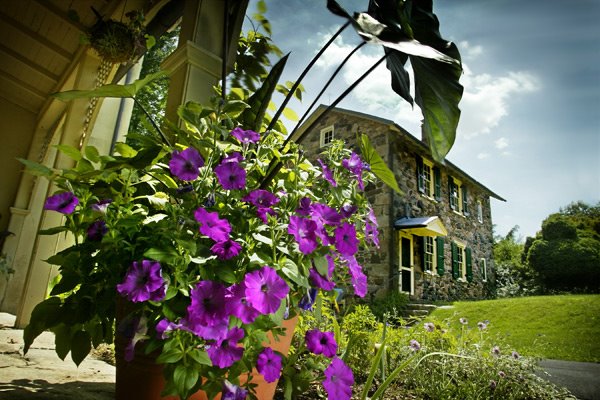 Photo credit: Tyler Arboretum
Creating a rustic or vintage atmosphere is fun. Either you can do-it-yourself or if you can, hire a professional wedding planner since they have experience incorporating attic artifacts, antiques and a multitude of elements into a modern day soiree. Here are a few ideas to feed your imagination if you wish to embark on a rustic or vintage wedding: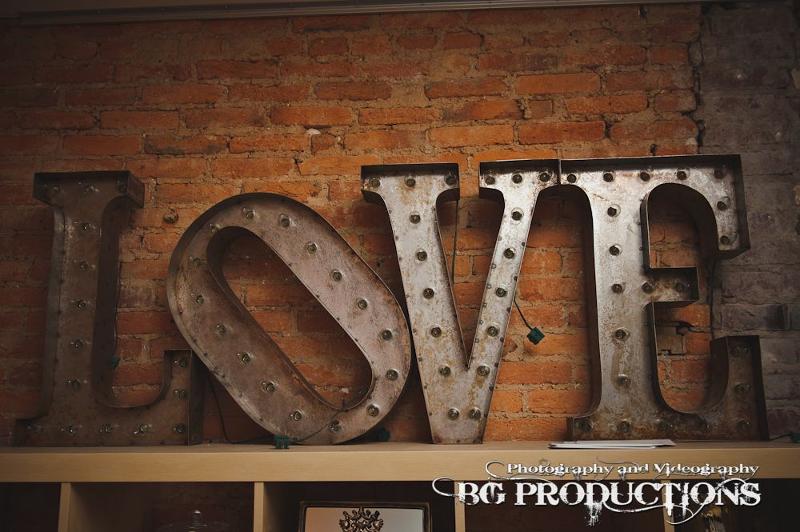 Photo credit: BG Productions for Trilogy Event Design
Consider carrying out a vintage tone with a telegram invitation: 'You are cordially invited to celebrate the wedding of Bob and Mary STOP. Reception to follow at Tyler Arboretum STOP. Enjoy dinner, dancing and champagne STOP.' You get the idea.
Greet your guests at the entryway with a typed up vintage welcome note. Take your grandmom's old typewriter and set it on an earth-toned tablecloth with a couple strands of pearls as an accent near its base. If the keys of the typewriter no longer strike the page, print the greeting in Courier font on your home computer and manually feed it into the old cylinder. Fresh wildflowers brighten up and balance the table and if placed behind the typewriter, support the paper upright for better readability.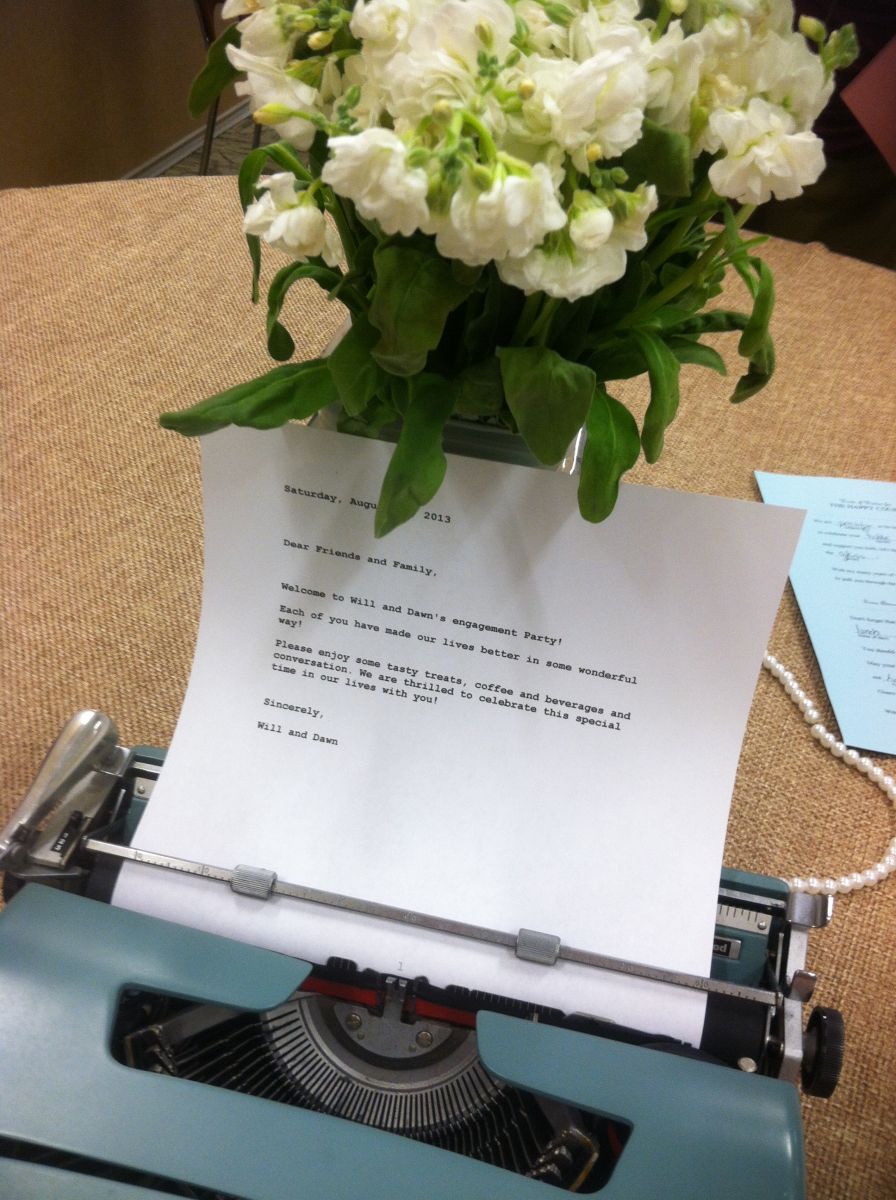 Photo credit: Partyspace.com
For the main room, repurpose an old leather briefcase or stack small luggage with the top one opened to display party favors or finger desserts. Likewise, a wooden trunk lined with plastic makes for the perfect vintage or rustic beer cooler. The same idea is great for pewter tubs with handles.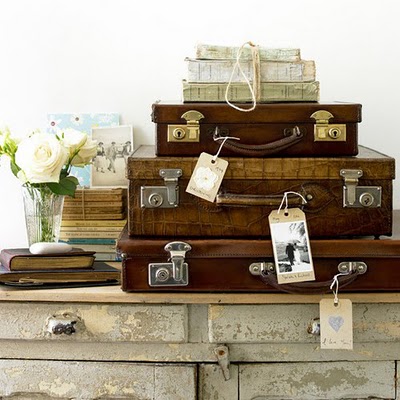 Photo credit: Passport to Design
Be careful to fully line the trunk so the ice doesn't leak. Also, an old-fashioned picnic basket or distressed wooden cubbie is perfect to store silverware or napkins next to your refreshments.
Believe it or not, that old wooden ladder in the shed makes a striking three tiered drink presentation that your guests can serve themselves. Pair these pieces with a doily to juxtapose rustic elegance. Also, a metal bird cage can double as a card holder.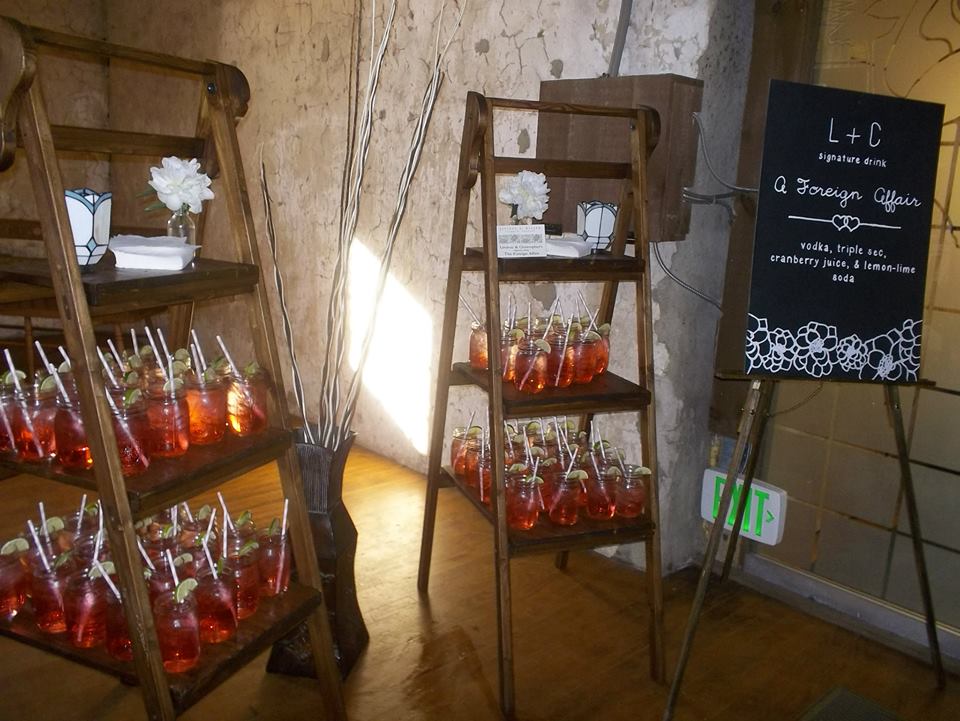 Photo credit: Audubon Weddings
Add another element with labels. Label your stations with chalk sandwich boards or wooden boards and tiles from your Scrabble game. Please note that each board game comes with only four boards and limited consonants and vowels. You may need to be creative with wording like spelling java instead of coffee, for example, if you run out of the letter 'c.' Or, just purchase more Scrabble.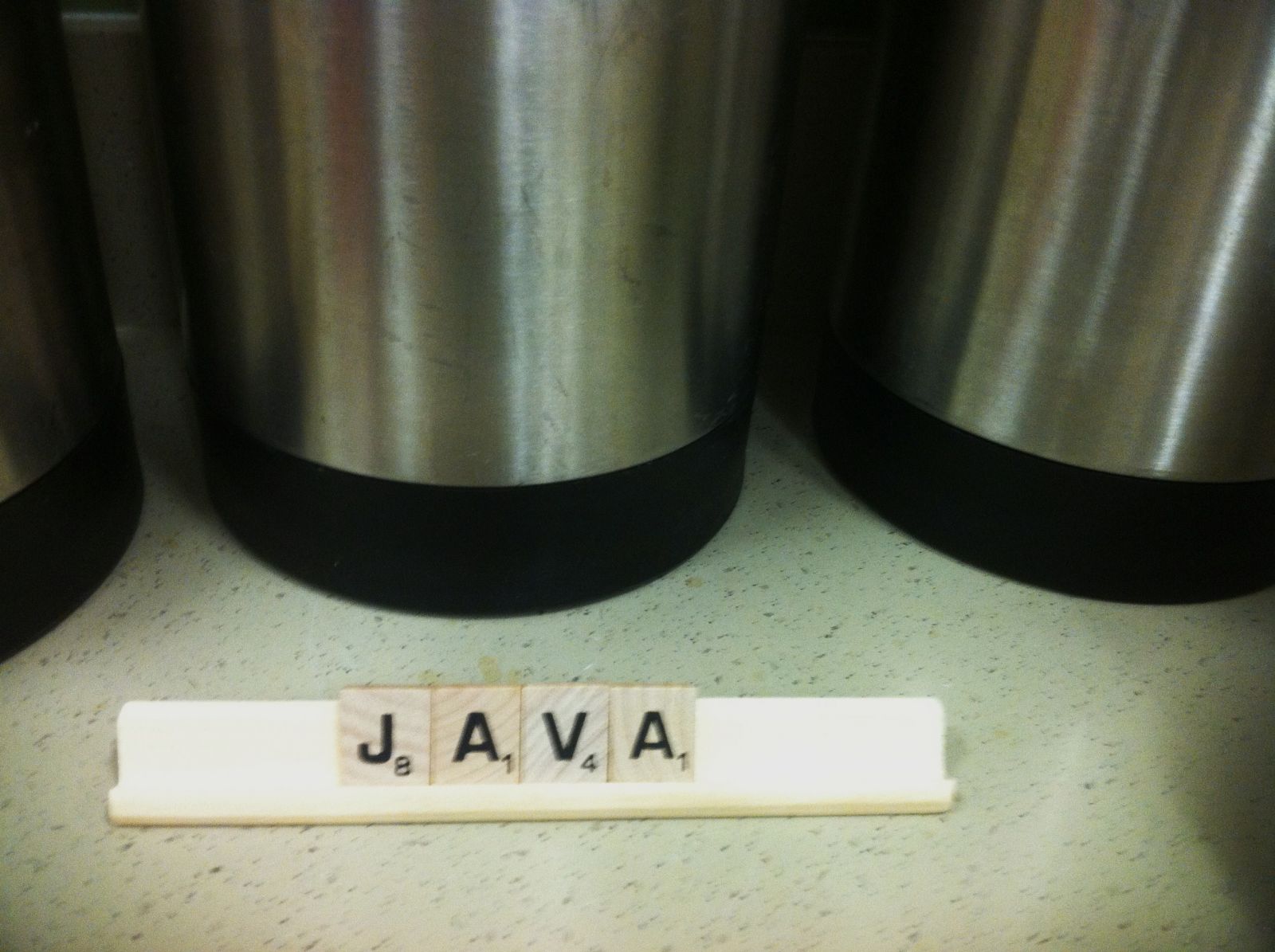 Photo credit: Partypace.com
Partyspace has several new wedding vendors that can make your special theme run smoothly--whether it's shabby chic, rustic, art deco or an event to rival the Royals. Trilogy Event Design, a boutique event design company, will ensure that your wedding is the day you always envisioned and your guests will never forget! With so many elements to bring together--from the linens on the tables to the lighting on the dance floor, the award-winning event planning and design talents of Chief Event Planner Randi Martin and Creative Director Francesca Staffieri will take your unique vision and make it a reality.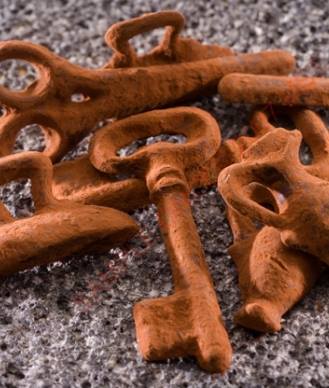 Photo credit: Teuscher Chocolates Philadelphia
Need some rustic-themed party favors? Or maybe chocolate is the key to your heart? Think outside of the traditional box with these rustic chocolate keys and tools from Teuscher Chocolates in Philadelphia.
Nothing is more rustic than a carriage ride. A horse drawn carriage adds so much to your wedding day, making your special occasion truly romantic and adding the extra 'wow' factor for your guests. Lanzelot Promenades brings the horse and carriage effect a step further with quality Percheron horses and elegant carriages.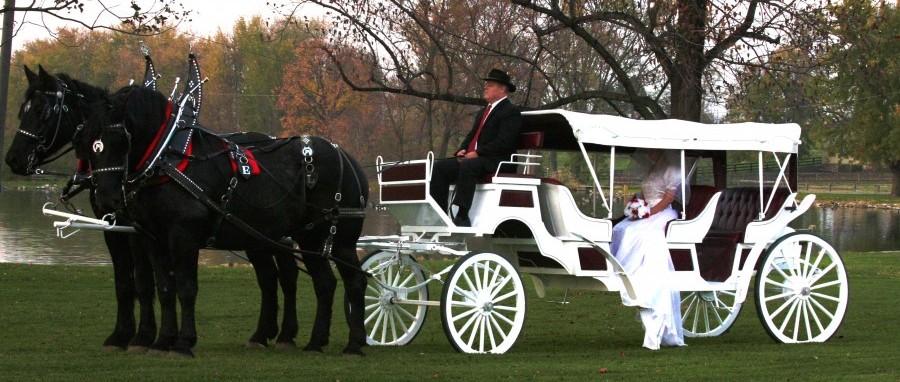 Photo credit: Lanzelot Promenades