Your RSVP date has come and gone yet many wedding guests have yet to respond. Here are some suggestions on how to handle this common wedding planning problem.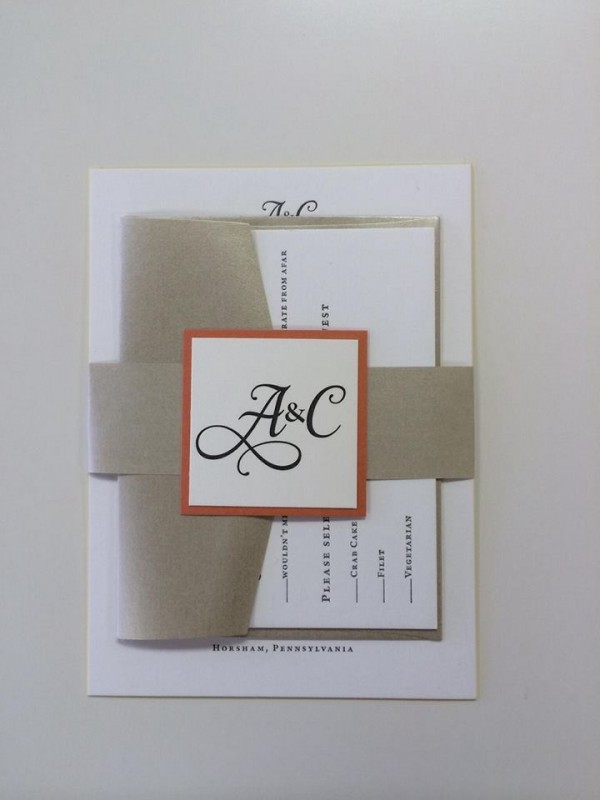 Photo credit: Trilogy Event Design Invitations
It's simple, check yes or no, lick and insert into the mailbox, right? You even wrote their name in the reply card so they don't have to and still…crickets. No word. Nothing.
Life gets busy. There are endless reasons. Perhaps the reply card was misplaced. First step: remain calm and non-judgmental. Remember, there is a reason why these guests were invited to your Philadelphia area wedding.
Next, either delegate the task of physically calling each wedding guest to your inner circle such as Mom(s) and the Maid of Honor. Convey sincere concern about whether the invitation was received, that you hope they can attend and that the caterer needs a final guest count. Provide a short cut-off date to garner an answer.
However, if a guest replies after the caterer's cut-off date, dig deep and determine which path you wish to take in response: plead to the venue on their behalf so enough food is prepared and rearrange the seating chart or politely apologize that the date has passed and unfortunately, the venue cannot accommodate them. Always blame it on the venue or caterer. And that's not entirely being dishonest; a lot of preparations must be made ahead of time.
Another faux pas to handle is that guest or two who assumed a "plus one' was extended--or their children invited to your Philadelphia area wedding. Again, recruit mom and your bestie to politely contact the offending party to deflect any negative feelings away from the bride or groom.