Congratulations, you have said YES to your man -- the most important decision. Now, many other decisions need to be made. A favorite being, Shopping for The Dress!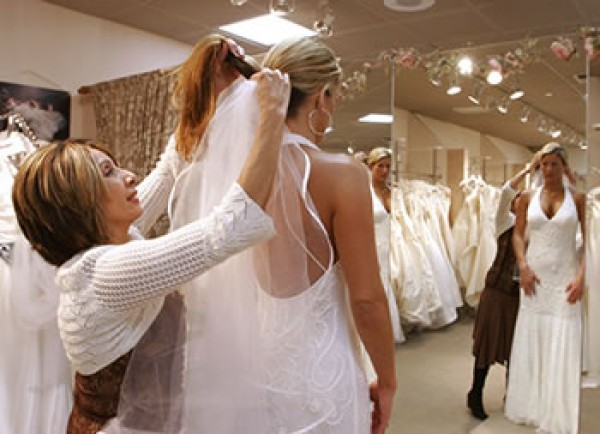 It is best to give this some serious thought before you run out to the closest salon. The web today is a valuable pre-shopping tool. Bridal magazines are still a favorite to see styles, colors and even hair dos. Many salons like The Wedding Shoppe even have their selections up on their sites or have a Pinterest account so you can glance at what is available.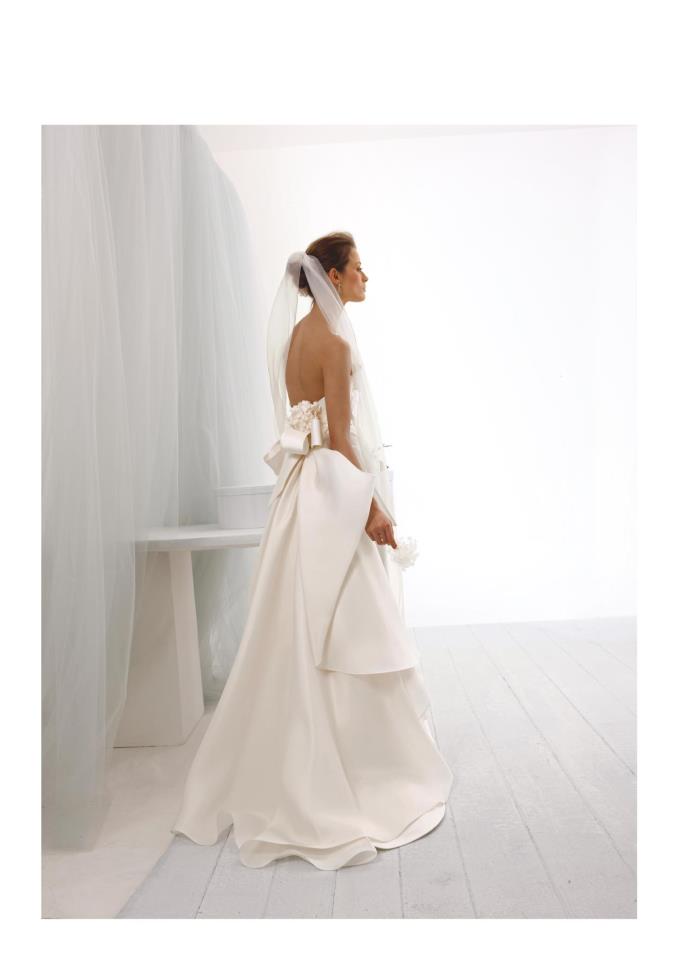 Photo credit: The Wedding Shoppe
Most times, it is best to call ahead to your choice of bridal shops and ask a few questions: their price range, if appointments are required, ordering time line, ordering requirements and deposit information and if are they a full service salon. Full Service means that they offer all bridal accessories, attendants' dresses, undergarments, mother's gowns and alteration services. Most designer gowns can take 6-7 months and then alterations are usually needed to be done, so a year out is an average starting time. Inquire about the alteration process and pricing.
When making an appointment, it is good to bring along a strapless bra and heels and if you definitely plan to wear your hair up, do so at the appointment. Take along any photos of ideas you have selected. Choose a few very dear family or friends or just make it a Mom and Daughter day. Too many opinions can be overwhelming for yourself and the salon, especially if it is a busy weekend slot. If you prefer a more intimate setting, weekday appointments will work best. Don't try to jam in too many appointments in one afternoon. It truly takes the fun out of shopping.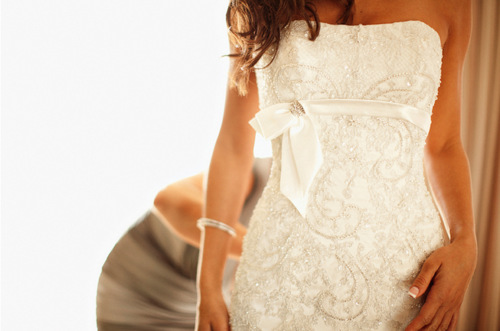 Now the fun begins…trying all the different styles of designer bridal gowns. Also, make sure you try veils and hair accessories with all the gowns you like as it completes the look. Working one-on-one with a professional consultant will make for a better experience. It is always best to be upfront with your consultant. Do not be afraid to give her a price range, and a style preference; however, listen to them when they suggest trying something out of the box. Remember, they get to see all their collections on many different body types. Don't fret about a size number as all bridal attire runs very different from buying off the rack.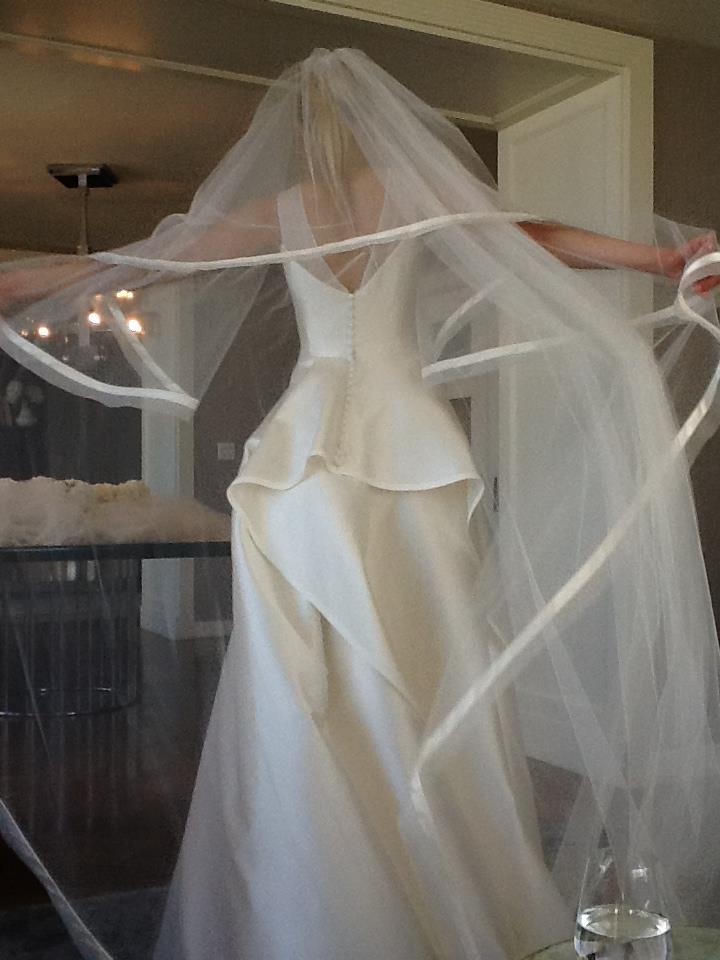 Photo credit: The Wedding Shoppe
Trunk Shows
Salons host several trunk shows during the year and usually post them on their events page of their web site so you can plan ahead. Trunk shows are when the designer ships their full collection for a limited time period for brides to view. Many times a rep or even the designer will attend to assist brides and answer all questions relating to the collection Many times, they will offer special incentives during the show and some will offer a limited amount of custom changes at no charge. You must realize this is during their show so if you are not ready to purchase, trunk shows may not be a good place to start your shopping.
You will know when you find your dream gown when you do not want or need to try another one. Now you can start the bridal party and mothers shopping because you have now set the tone for your wedding day.
Check out Bridal Gown Trends from New York Bridal Market!
Still searching for the perfect Philadelphia wedding or event venue? Click here! Searching for event professionals? Click here!