Calculating how much champagne you will need for a toast is an important step in planning for your wedding reception.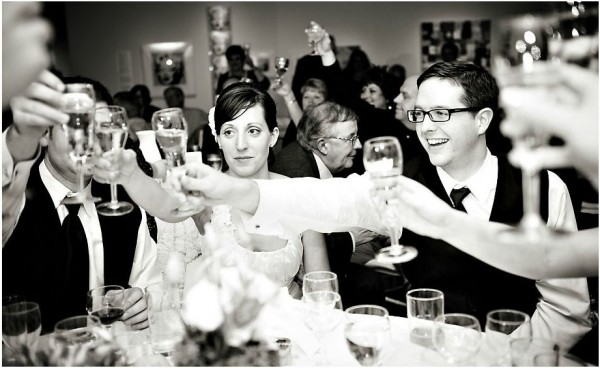 Photo credit: Joy Moody Photography
Believe it or not, you typically get around 8-10 servings per one bottle of champagne. It seems like a lot, but the server never pours champagne all the way to the top of a flute glass. If you have 100 guests, 12-15 bottles should be more than enough.
I have two good tips that can save money on champagne. First, ask that the caterer use a smaller flute, perhaps only a 6 ounce glass. Most of the guests don't drink the glass of champagne anyway. Secondly, pick a sparkling wine that is not from Champagne, France. My favorite is Cava from Spain. It's inexpensive and delicious. Actual champagne from France is great to have at the bar for requests but so expensive for the toast. You might walk around and see 50 half full glasses of expensive champagne and cry.
Scheduling a good time for the toast also ensures it does not go to waste. I like to have the champagne served as people are walking into the reception and then they have the glass in their hands for the toast. This also limits the amount of people that will bull rush the bar as soon as it opens.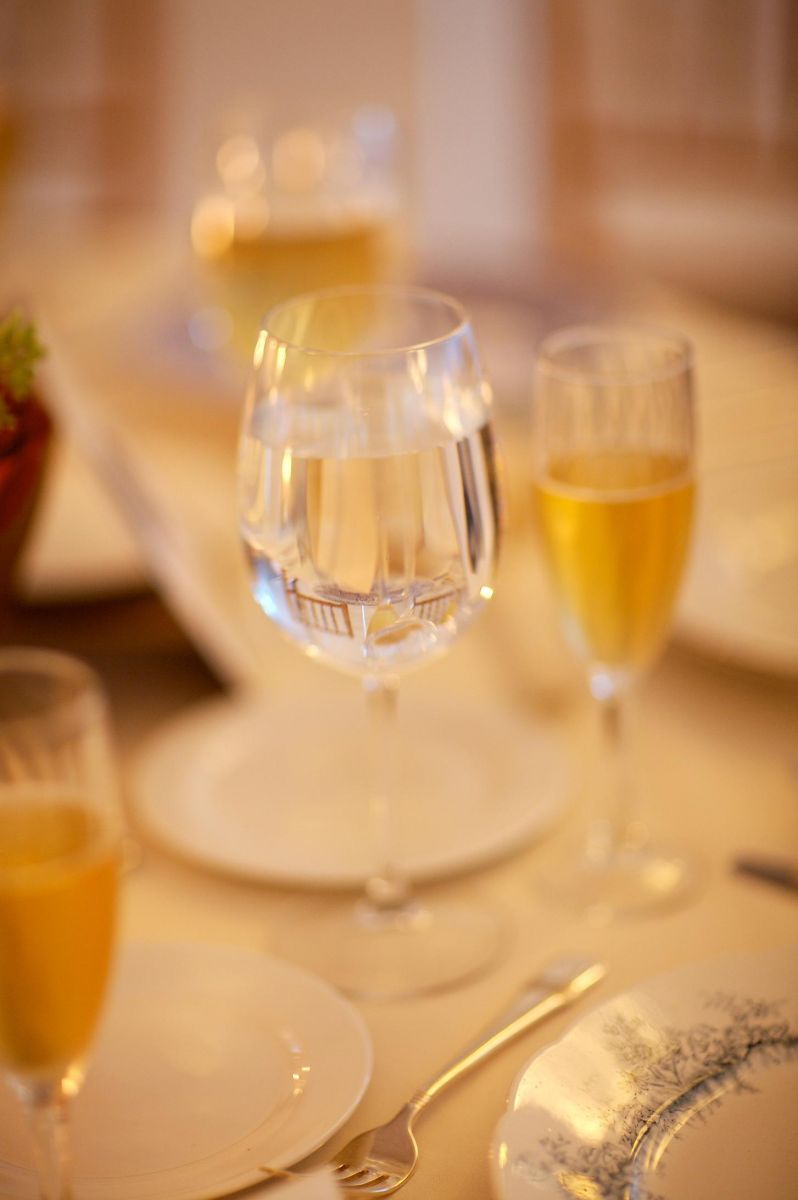 Photo credit: Jeffrey A. Miller Catering
Sparkling wine or Prosecco can definitely be substituted and we highly recommended it to be substituted for the toast.
While adding a couple of raspberries, strawberries or puree to the glass is not a way to reduce costs, it is a very nice touch. Try and coordinate the fruit with the colors you've chosen for your wedding--it will make the photographs look really nice. Another great option is to pick Rose champagne. They are usually very nice and the color of the Rose champagne adds a nice effect.
My favorite Champagne is Perrier Jouet Grand Brut (dry crisp, small bubbles and not a minerally taste). My favorite sparkling wine from California is J Sparkling and my favorite Cava is Segura Viudas from Spain (talk about value).