Most of your planning is complete and now you are ready to send those beautiful invitations for your Philadelphia wedding. Here are a few tips to consider before tackling the project of assembling and mailing your invitation suite.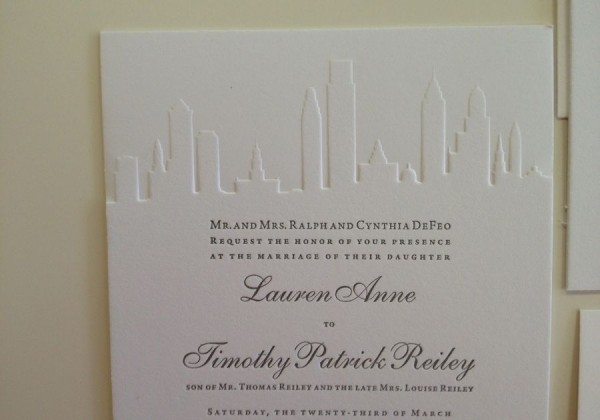 Photo credit: Trilogy Event Design Invitations
Self-Addressed Stamped Envelopes: If you are like most people, it's not every day that you send out self-addressed stamp envelopes. However, this is an important detail for your wedding invitations. A good rule of thumb is to place postage on your RSVP envelopes first before assembling and stuffing your RSVP cards, insert cards and invites. This will prevent the mistake of sealing them without return postage.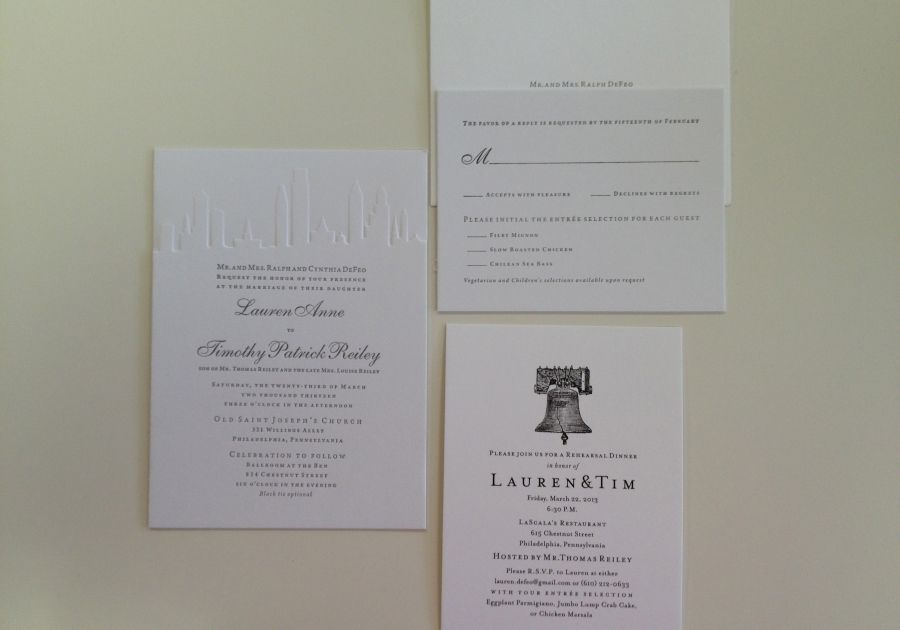 Photo credit: Trilogy Event Design Invitations
The Right Postage: Another detail to consider is the right amount of postage. Some invitations are heavier than you may think with the weight of the envelope, inner envelope, and additional paper products. So take that extra visit to the post office and have one set weighed. Also, some odd shapes require extra postage. Return to sender is not your favorite sentence just weeks from your Philadelphia wedding.
Make it a one-stop shop by looking at all of the love and wedding themed postage stamps while you are visiting the post office. Standard forever stamps are good for bills--not your special day! Several choices are available to suit your taste. In addition, ask the postal worker if they recommend hand-stamping or hand-canceling your particular invitation.
Timing is Key: Timing is everything. Plan to mail your invitations 6-8 weeks in advance if your wedding is local; longer for destination weddings, of course. One way to stay on track is organization. Find out addresses ahead of time and save them on a spreadsheet. This serves several purposes. It will be handy looking up addresses when your invitations come back from the printer ready to address. The spreadsheet will also help manage your RSVPs as well as your thank you's.
Mailing: One final note--visiting your local post office is your best option. A postal carrier I spoke to does not recommend mailing your special invitations at the corner mailbox stand. She said often people use it as a trash receptacle, kids throw away ice cream cones and small animals have taken refuge in the structure. Yikes!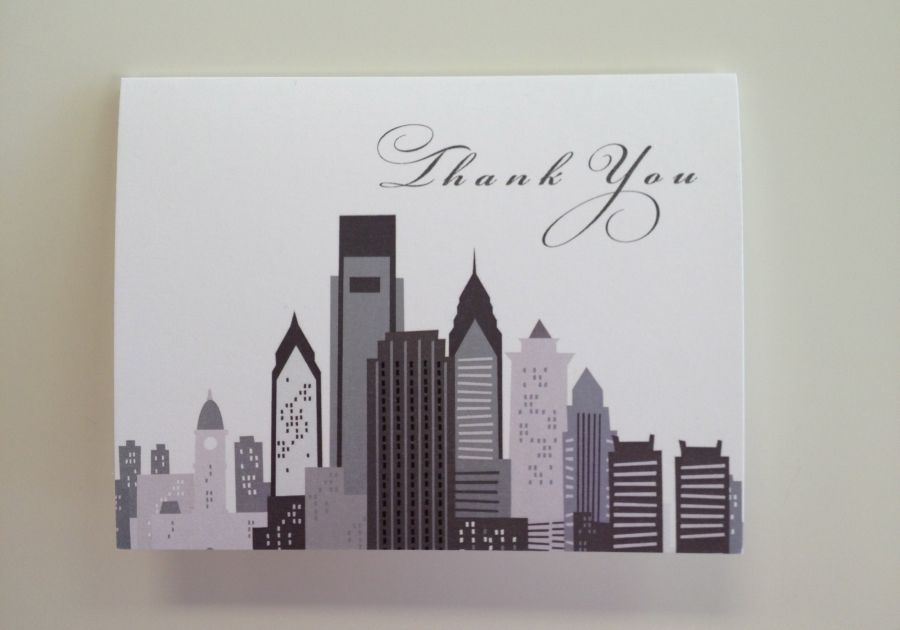 Photo credit: Trilogy Event Design Invitations