Tucked away in the heart of Philadelphia's stylish Main Line sits the elegant Radnor Hotel and its stunning Award-Winning Formal Gardens.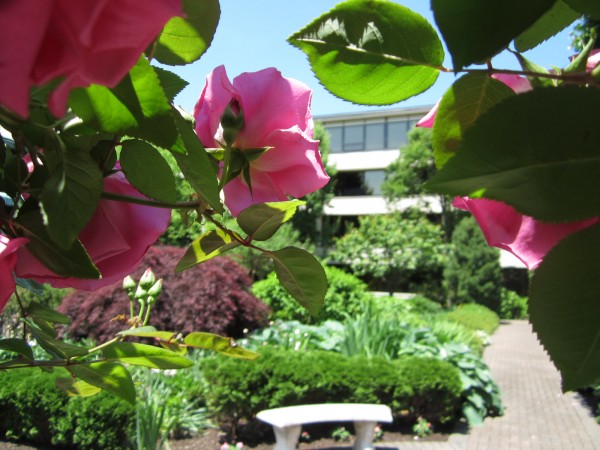 A destination for brides, the outdoor space at The Radnor Hotel features a masterpiece of pathways, arbors, planters and benches. With different flowers
blooming all of the time, the gardens are constantly changing. There is beauty at every turn, creating an elegant and unique setting in
which to exchange your vows.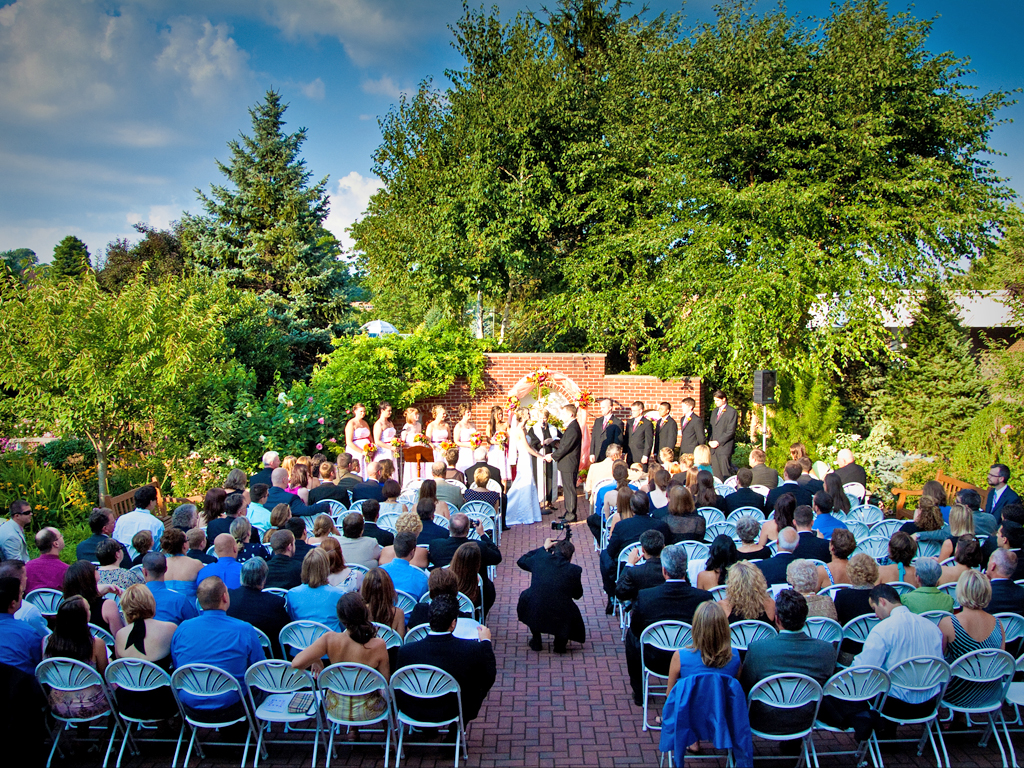 Photo credit: The Radnor Hotel
Your special day at this Delaware County venue will begin with a ceremony in the Esplanade Garden, which can accommodate up to 230 guests. The smooth, original
brick tiling complements the lush green of the gardens, and adds to the feel of an outdoor escape. The gardens will surround your guests
with natural beauty to boost the visual appeal of the ceremony.
Photo credit: Tom Crane
After the ceremony, the evening will flow into the Promenade Garden, where a lavish cocktail hour awaits. Your guests will indulge in an
abundance of handmade butler passed hors d' oeuvres and decadent displays. Up a short set of steps awaits the expansive patio, where
guests can take a seat out of the sun while enjoying sweeping views of the picture perfect gardens.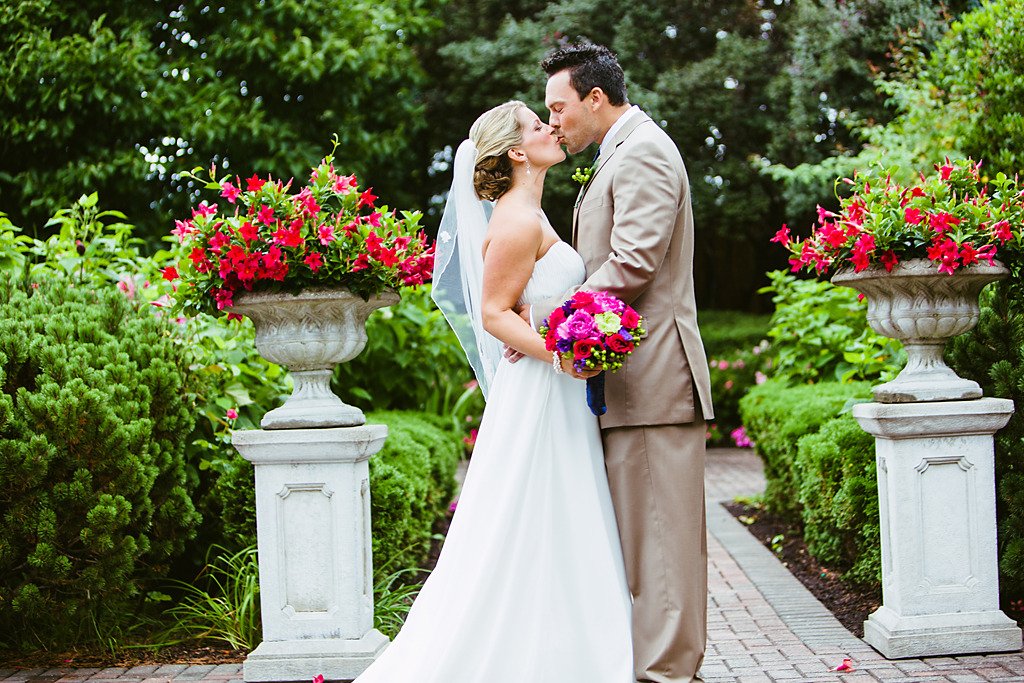 Photo credit: Diamond Street Photography
Perhaps the most appealing feature of The Radnor's Award Winning Gardens is the cherished wedding photos that will be taken in them.
Remember your special day forever with stunning shots amongst the lush greenery and dazzling flowers that change along each path.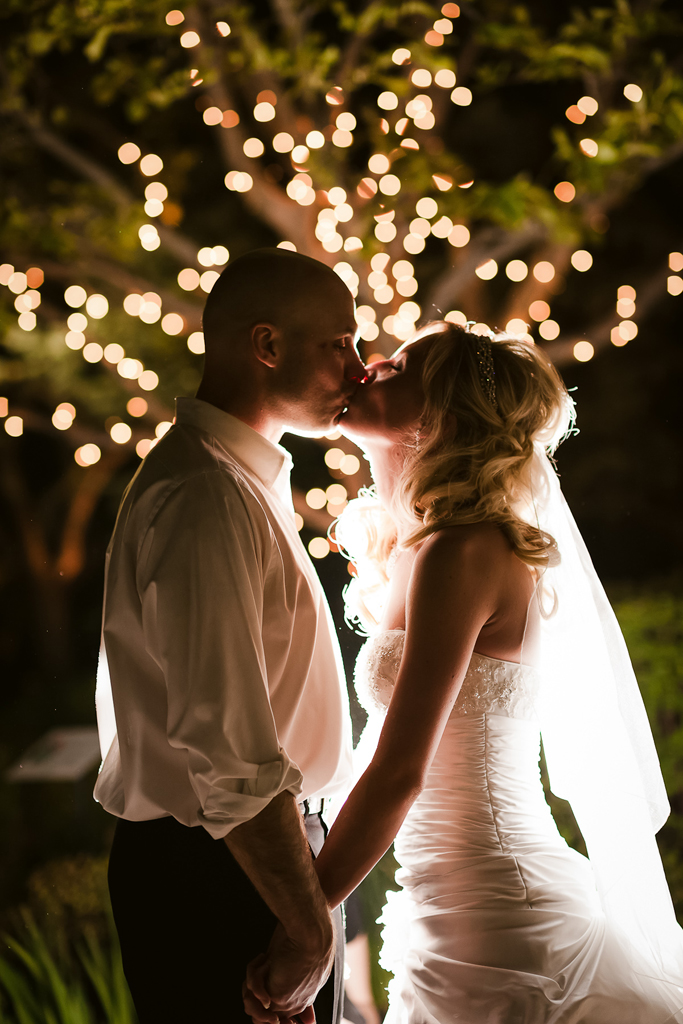 Photo credit: Kris Quiroz Photography
Take a break during your reception in the Grand Terrace Ballroom to step outside and capture one more memorable shot in the
gardens where you said "I do."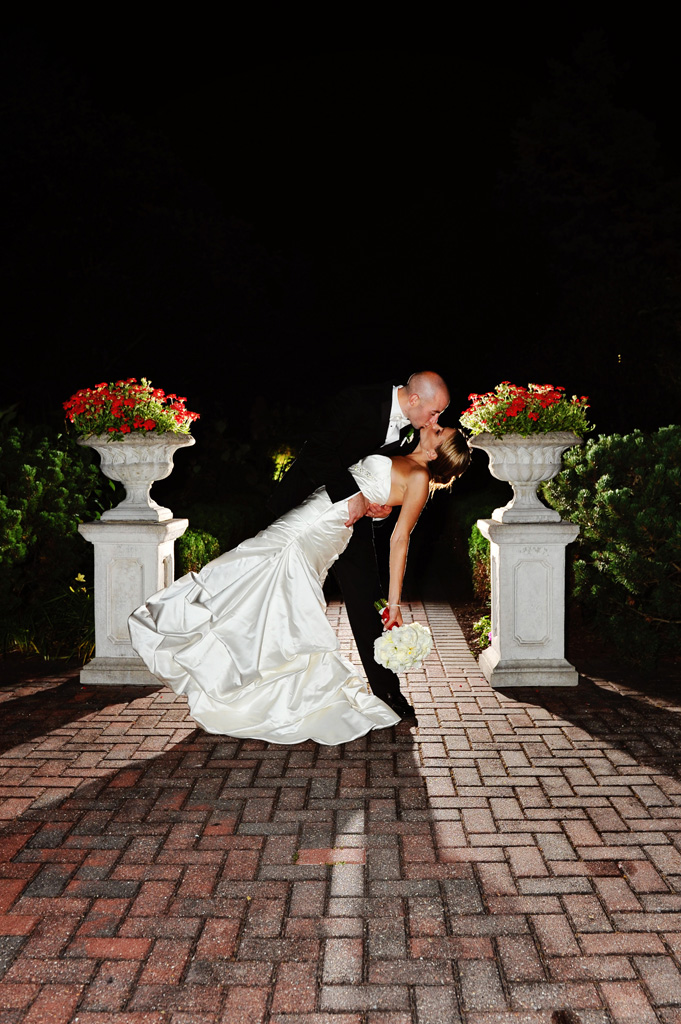 Photo credit: Clair Pruett
Check out Weddings at The Radnor Hotel!
Still searching for the perfect Philadelphia wedding or event venue? Click here! Searching for event professionals? Click here!