We created a Gatsby themed wedding in New Hope recently by utilizing a very antique style of draping arrangements with muted colors.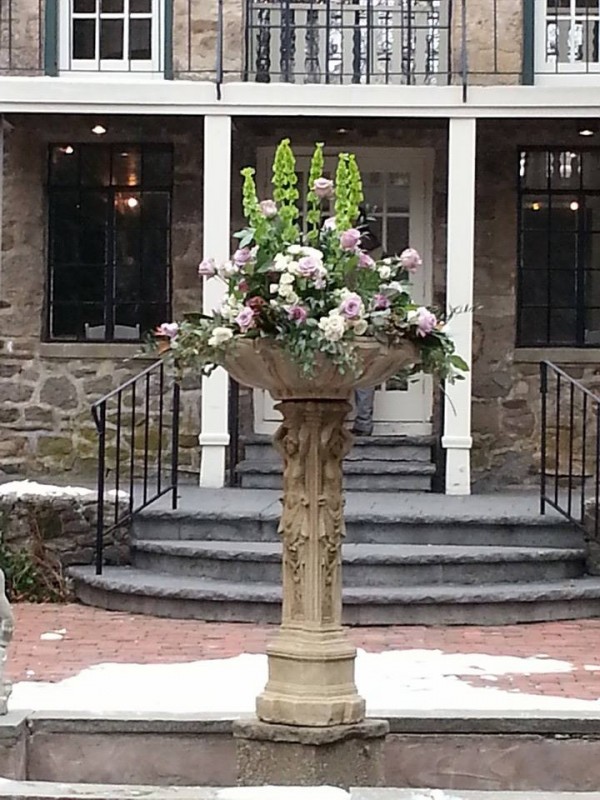 Photo: Mark Bryan Wedding Designs
Sort of an amber tone, if you will. We designed the arrangements with Quicksand, Amnesia and White Roses and paired the Roses with Hydrangea, Bells of Ireland, Brunea and Hanging Amaranthus. We created the muted antique tone with the flowers and back lit the room with amber uplighting. The lighting made the flowers stand out.
To capture the Gatsby wedding ambiance, large opening and full roses work well along with large clusters of White Hydrangea. The flowers mixed with various foliage types create the depth and lushness required for this textural style.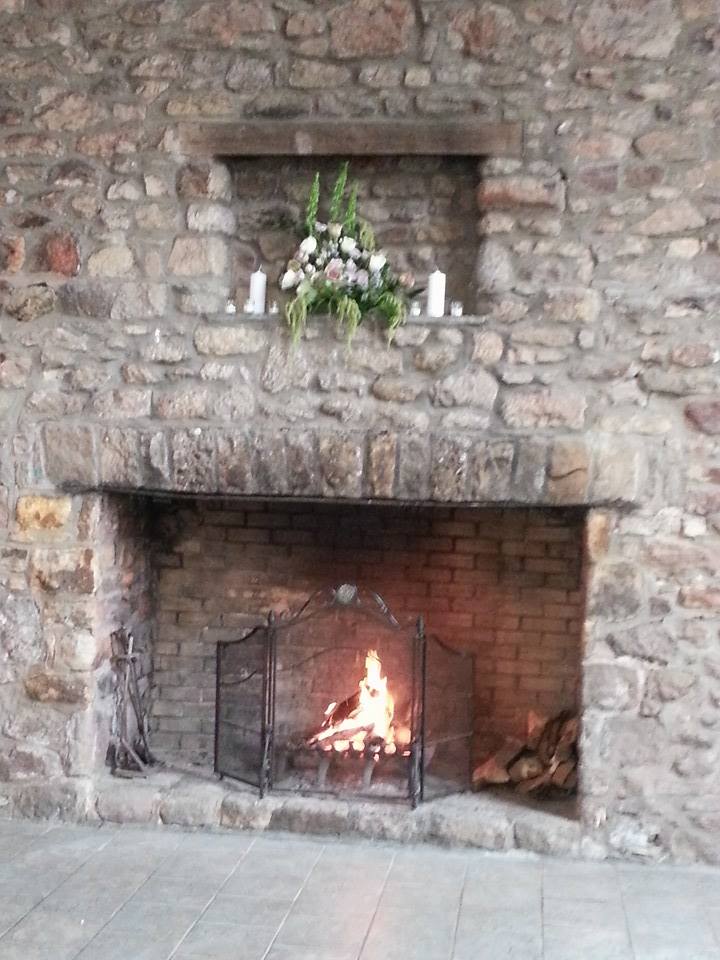 Photo: Mark Bryan Wedding Designs
Considering the wedding venue as well as décor was important in planning this theme. The venue was actually fairly rustic so lighting the room with amber uplighting was a must...this washed away the space and accentuated the flowers and theme. Besides using tall candelabras and silver fluted trumpets, we mixed in lower pieces of antique looking silver pieces with hanging crystals and floral wreaths of the same flowers. This mix of floral pieces created a random yet unified space that was intriguing, elegant and reminiscent of a time gone by...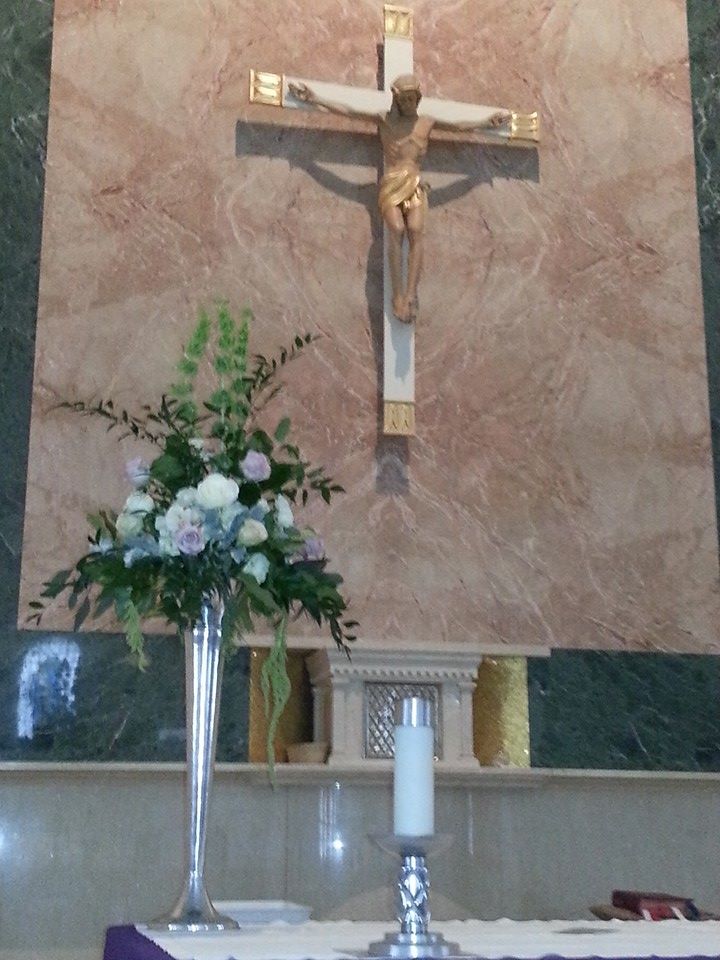 Photo: Mark Bryan Wedding Designs
For more information about Bucks County wedding florist Mark Bryan Designs, visit Mark Bryan Wedding Designs.