As bridal gown designers converged upon New York recently, we wondered what the latest trends in bridal fashion would be to hit the runway.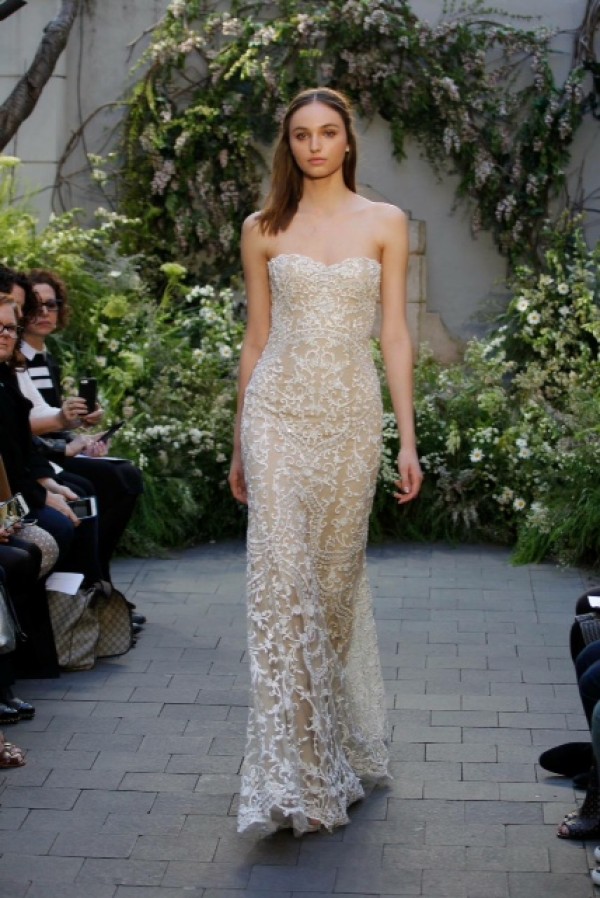 Photo credit: The Wedding Shoppe
We turned to Pattie Lamantia, owner of The Wedding Shoppe in Wayne for the latest trends to expect in bridal gowns in the Philadelphia area. Here is what she had to say:
Fall's 2016 New York Bridal Fashion Week took on new drama this market week with shows presented at one of the most prestigious venues in Manhattan, Carnegie Hall. Monique Lhuiller's romantic collection was infused with classical music in this ethereal setting. Ines Di Santo chose a pastel pallet in a beautiful patisserie to showcase her beautiful confections and fabulous trains that oozed down the runway. Halter necklines and voluminous ball gowns were a few of her sweet creations. Reem Acra wooed guests with her sensual collection to pacify the most fashion forward brides expecting more than white lace and sweetheart necklines. Her cinched waistlines, and sheer bustier covered in jewels and lace were breathtaking. Romona Keveza's collection was soft, classic and feminine and was showcased at the top of One Rockefeller Center among the clouds.
All of the designer collections ranged from the classics of the past year, and included off the shoulder designs that have been seen in women's fashion this past year. Caplet toppers adorned with lace and pearls to cover up bare shoulders and sheer corset tops enabling brides to make their own unique choices. Extravagant ball gowns, sophisticated silhouettes, billowy chiffon and elongated trains were among many of the collections. Cinched waistlines, halter necklines, and miles of tulle to accentuate all body styles are sure to please all brides to be!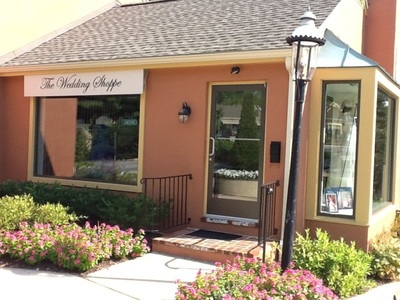 Photo credit: The Wedding Shoppe
Buyers and owners of today's bridal salons in Philadelphia and its suburbs have many obstacles to overcome and perimeters to maintain. It is vital that we know and understand our own customer while keeping our own vision and mission to serve and please in sight. The sought after exclusivity of a collection is very important in cities across the United States. We must be able to envision our brides' dream dress and what they are willing to pay for it. In the realm of social media, we must listen closely to the conversations that are being shared among today's brides to be. We must tune into the changes in the industry and change with them. Brides may be getting a bit older before they walk down the aisle but their dreams of the perfect wedding gown are as timeless as ever.
Market time should be embraced as a time to re-motivate and invigorate owners, consultants and customers. Today's consumers are privy to viewing the newest collections and trendiest accessories at the touch of a finger; therefore, we must be on top of the game at all times. Since collections take a few months to reach us, planning bridal trunk shows within your salon is of the utmost importance. Happy planning to all our 2017 brides and newly engaged couples in the Philadelphia area!
The Wedding Shoppe is located at 503 W. Lancaster Ave., Eagle Village Shops in Wayne PA.