Peppercorn's event spaces are unique because every element and every room at Peppercorn was designed with one thing in mind, to make you and your guests feel at home.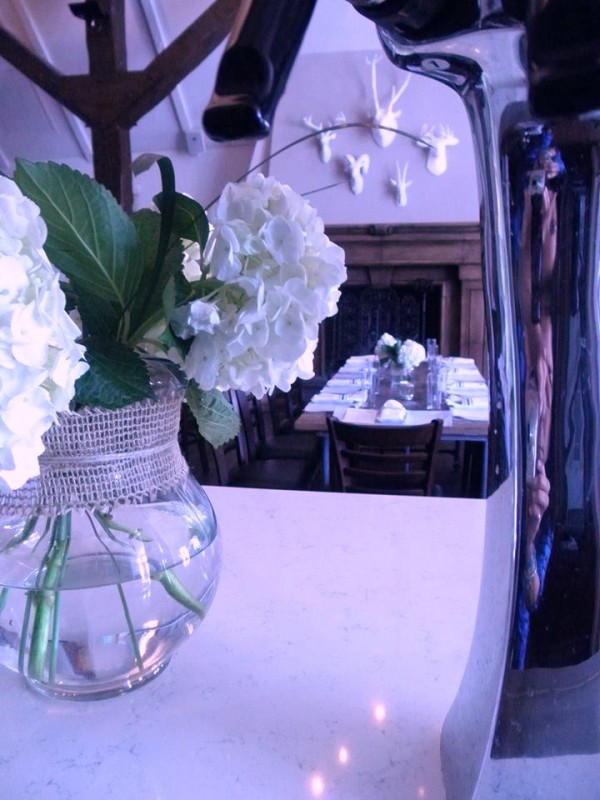 Photo credit: Peppercorn
This echoes through the décor, the dish selection, and even the customer service. We have combined the high quality cuisine and luxurious environment associated with the highest end restaurant while removing all of the pretense, which results in a very welcoming total guest experience. Our spaces are flexible enough to accommodate anywhere from 10 to 130 guests.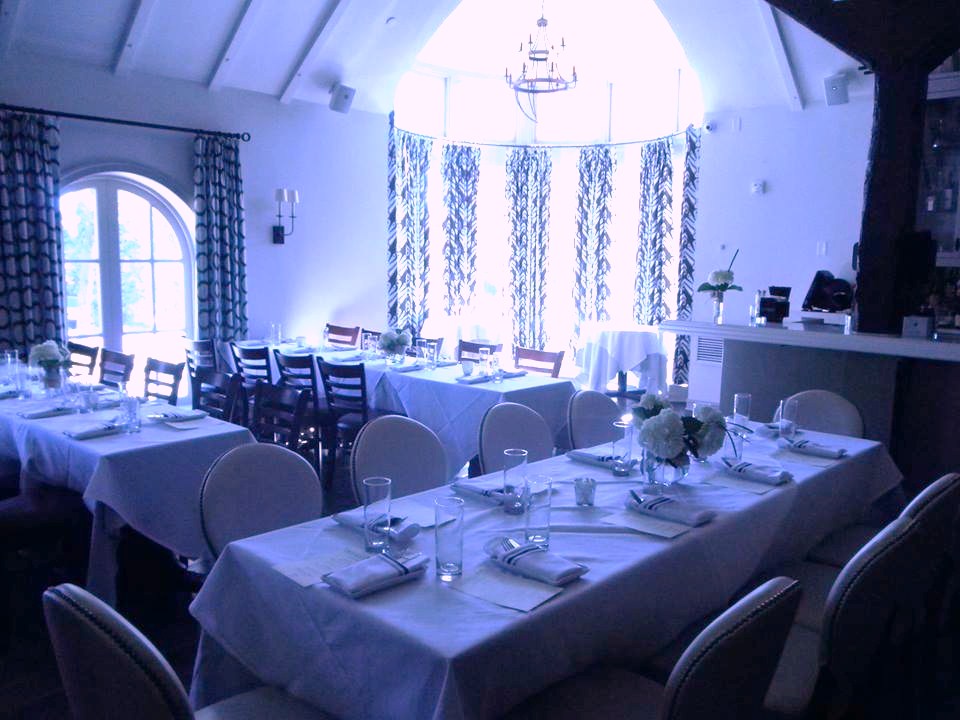 Photo credit: Peppercorn
When we, at Peppercorn, speak of rustic and refined in terms of space, you will surely note two distinct experiences between the Tavern and Dining Room sides of the house, with the Whiskey Parlor offering a transitional space in between.
The rustic Tavern offers seasonal beers and wines on tap, with cuisine ranging from pizzas direct from our Wood Stone oven to 15 hour cider brined pork sandwiches and oven fired salmon. Rustic speaks more to the presentation of the food, as there is no less detail that goes into the procurement and preparation of ingredients.
The refined Dining Room side of the house features our most elegant settings. A fireplace adds ambiance and warmth and the silk walls and perfectly placed sconces say luxury. While the artful presentation of the cuisine perfectly matches the setting, service is no less inviting. Cuisine on this side of the house ranges from Zahtar spice dusted lamb loin to citrus infused oven roasted halibut to Peppercorn crusted filet mignon.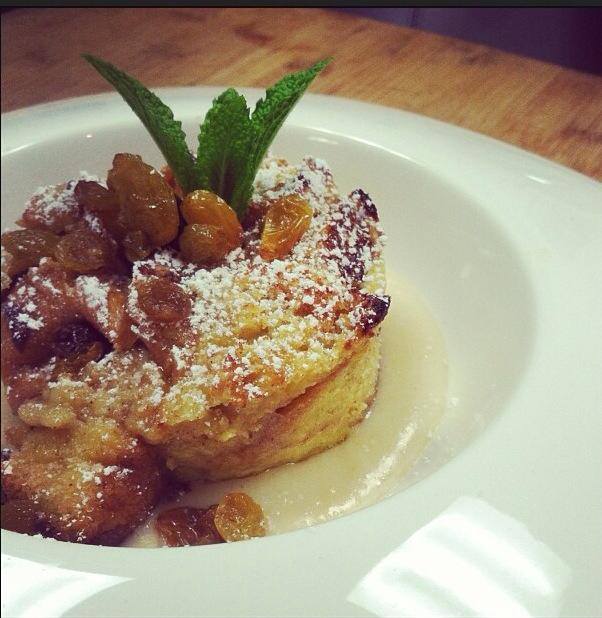 Photo credit: Peppercorn/New Orleans Bread Pudding with Warm Bourbon Sauce
My favorite item is the New Orleans bread pudding with warm bourbon sauce, as I believe it embodies everything the Peppercorn brand represents. It elevates the familiarity of American home cooking through an artful presentation and decadent flavor with an aroma to match.
In addition, my favorite amenity has to be Peppercorn's commitment to customer service. The staff will do everything in our power to say "yes" and produce the precise event that our client envisions. Our customers' feedback drives our new menu and options each new season producing an even better product as time goes on.