To hop and to hold... Here's some Philadelphia-area breweries where you can host your wedding or event!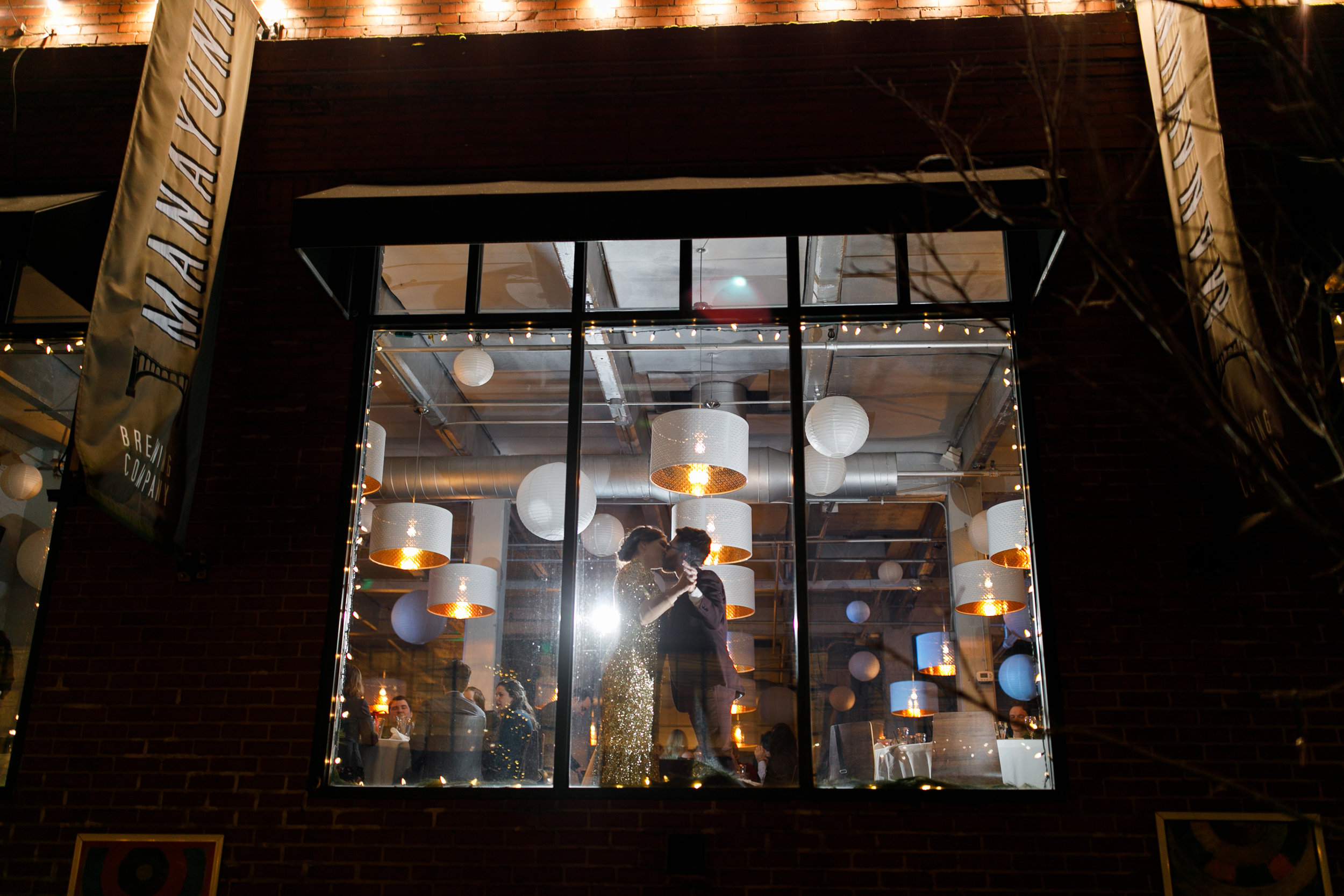 PHOTO CREDIT: SWIGER PHOTOGRAPHY
Start your Hoppily Ever After here!
Seamless and exceptional, that's the kind of service you can expect from Manayunk Brewing Co. This space has an unique, modern vibe that is perfect for any wedding or event! It doesn't hurt that the brewery is situated on a river, offering stellar waterfront views.
"We can't say enough good things about Manayunk Brewing Company," said review Jenna. "We have no hesitation in giving the highest reccommendation for prospective brides and grooms - go for it, you will not be disappointed!"
PHOTO CREDIT: KYO MORISHHIMA PHOTOGRAPHY
Have the pitcher-perfect celebration you've always dreamed of at the New Hope location of Triumph Brewing.
"Many people told us our wedding was one of the best they had been to," said reviewer Rose. "It truly was an amazing and unforgettable day. A large part of that is due to Eric, Matt, and the Triumph staff."
If your idea of a good time is intimate and laid-back, check out this space to accommodate your event. PS: a chocolate fondue fountain is one of the dessert options in their wedding packages...
This West Philly brewery is one of the OG's of the craft beer boom, and for good reason. Their outstanding brews and fire-wood pizza are top-notch.
Not to mention, they are devoted to being a sustainable small business, having recently converted to 100% wind-powered energy.
"I cannot thank you enough!," said reviewer Lauren. "What a lovely event. Your venue is beautiful, and your team is so incredibly helpful, kind and accommodating. Everyone had a blast, and loved all the food, drinks, and brewery tour!"
This Northern Liberties brewery is a great space for an event! The relaxed atmosphere, great beer, and the tasty, locally-sourced grub are stellar here, but it what makes this brewery truly exceptional is the quality of service. The brewery can host up to a private party of 30-40.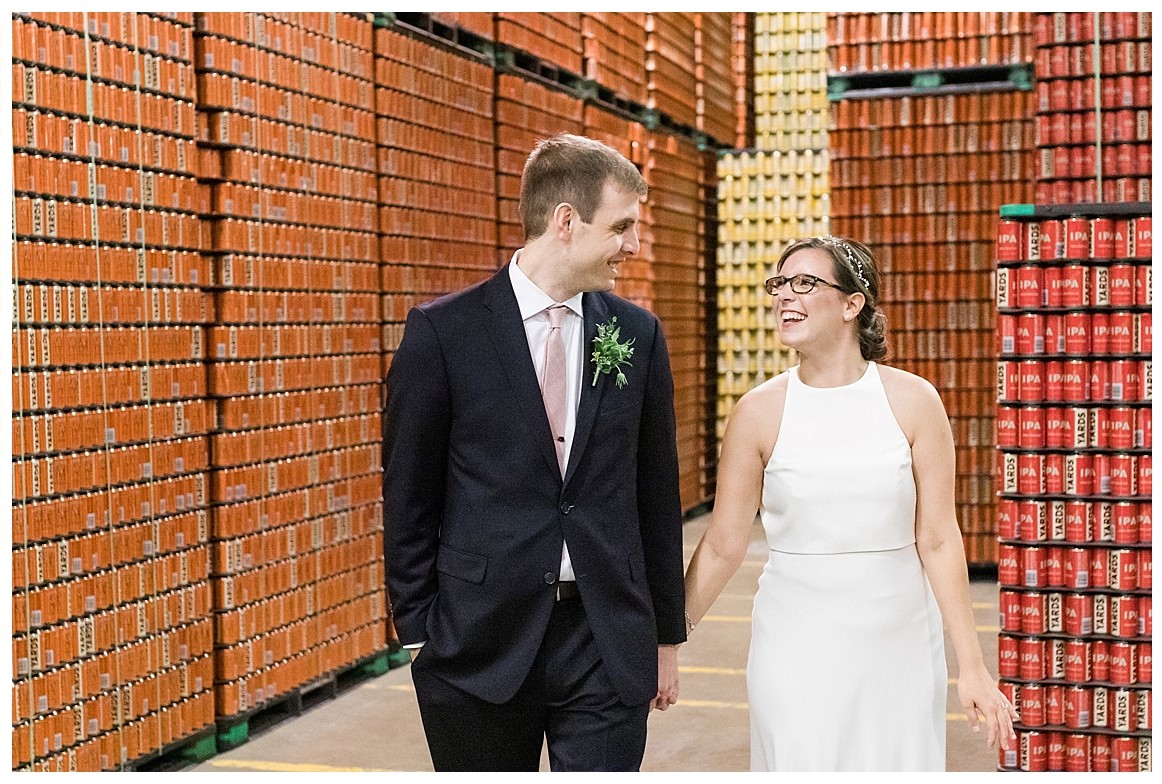 PHOTO CREDIT: SAVANNAH SMITH PHOTOGRAPHY
Love is ale you need! Get married at one of the most revered Philadelphia breweries, Yards Brewing Company.
Have we mentioned that they offer a one-of-a-kind Love Stout Beer Float Dessert Bar? Sign us up!
"I have nothing but great things to say about using Yards as our reception venue!" said reviewer Taylor. "We were looking for something unique that would match our interests (we got to A LOT of breweries) and we have been amazed at the incredible service offered."