The first step in planning your makeup for your Philadelphia wedding is to have a vision of what you want to look like for your wedding. Bring along visuals to show your artist such as magazine clippings, or photos from bridal websites. What may be a cat eye look for you may mean another version to your makeup artist.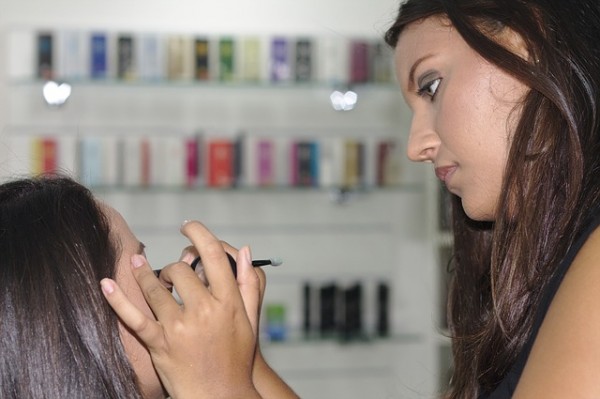 Next, finding the right makeup artist in Philadelphia is key. It's a fine line to have beautiful makeup to accentuate your features not only in your wedding photos but also in person without looking too dramatic. However, the right makeup artist knows how to achieve this balance.
One way is airbrush makeup. Brides often ask what airbrush makeup is and if it is a good choice. Airbrush makeup includes a sealant consisting of a silicon-water base. This combination allows the makeup to last for hours and conceals imperfections such as sun damage, redness from rosacea, acne and blemishes. It provides an advantage because airbrush makeup is water resistant, and non-transferable, especially important on what may be an emotional day!
Fake eyelashes are another hot topic. Fake eyelashes accent the eyes and make them pop in photos. However, try to not to overdo it with extra long unnatural looking lashes. Individual lash applications are a wonderful idea. Make sure to ask how to remove them correctly too!
A makeup trial is your best asset. It tests out your look and begins the communication process between you and your makeup artist. Again, make sure to bring photos of your desired look, verbalize your likes and areas you want to lessen or change during your trial. This leads to a perfected look for your Philadelphia wedding day. Consider trying out your glamorous look for a friend's wedding, engagement shoot or special date night to take advantage of your hair and makeup trial.