Woot!!!! You have survived your wedding planning in Philadelphia, and your day went over without a hitch!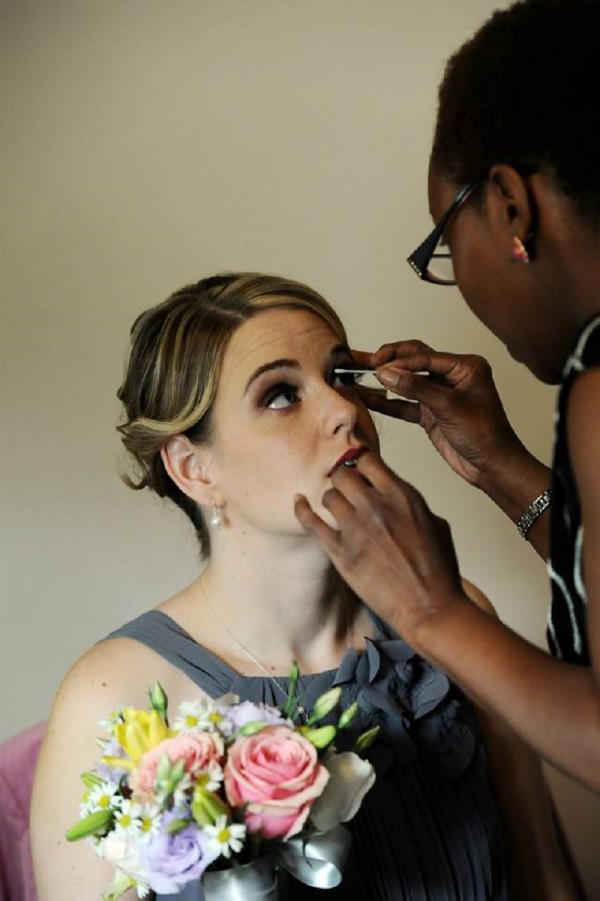 As you lie in your honeymoon hotel room and your mind and body recuperate from exhaustion, nervous anxiety and months of planning, you notice that your skin is a little irritated. Thankfully, you followed makeup artist/esthetician's advice to pack a honeymoon skincare kit. She warned that there would be a variety of products used on your skin to make your look last all day and that you should include a small tube of hydrocortisone or soothing cream in your toiletry bag, just in case. Meanwhile, she also advised that many brides breakout just before and after the wedding and that you should also include an acne spot-treatment in your toiletry bag. The problem is generally stress-related. Emotional stress and lack of rest lead to an increase in the skin's oil producing hormones which can increase acne. For many, stress and sleeplessness are the primary characteristics of the weeks leading up to the wedding.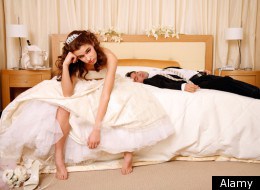 In addition to suggesting items to fix possible skin problems, your skincare professional also suggested that you stop switching skincare products every three weeks because it takes 6–8 weeks for skin to begin fully responding to a regimen. In turn, she also gave you pointers about what a good skincare routine looks like and said the following:
Minimalist Routine:
Cleanser and sunscreen and astringent/toner if you wear makeup or are very oily. This routine is acceptable for normal skin that has infrequent breakouts. Although cleansers with gentle microbeads and very fine scrubbing qualities are safe to use daily as long as you don't add excessive pressure from your hands as your cleanse your skin, products like St. Ive's Apricot scrub can be too harsh for daily use.
Basic Routine:
Cleanser, sunscreen and exfoliating serum 2–3 times per week. By adding the exfoliating serum, this routine is excellent for combination skin, dry, and oily skin because it works to keep the pores open which is the leading factor in acne breakouts. Serums and chemical-based exfoliants have an edge over scrubs because the ingredients can get into the pores and help to kill bacteria and absorb oil deep into the pores. Sensitive skin may demand less frequent exfoliation or very gentle exfoliants.
Best Routine:
Cleanser, sunscreen, exfoliating serum 2–3 times per week, and periodic professional skin treatments, i.e., chemical peels, microderm abrasions, therapeutic facials, etc. This routine is best for skin with chronic problems (i.e., acne, rosacea, eczema, hyperpigmentation, etc.) and skin that is showing signs of sun-damage and aging.
In addition to discussing the basics of a skincare routine, you asked what the differences were between facilities with physicians, nurse practitioners, or physician's assistants' and salons. It was explained that the differences include, depending on your state, what types of services can be offered like laser treatments. From there, the differences affect access to certain product brands, strength of products and access to a doctor if a procedure results in problems (although this access doesn't mean free access to the doctor because most skincare procedures come with inherent risk that should be explained to you; thus, your decision to have the procedure denotes your acceptance of that risk and financial responsibility for care). Finally, the difference could become apparent with salon service providers who aren't honest with clients about when they need to see a dermatologist. Overall, however, a solid esthetician is NOT held back by differences in setting. If your skincare professional invests in on-going education and training, s/he will have all the tools needed to provide effective service and a referral list of great dermatologists for issues beyond their ability to treat.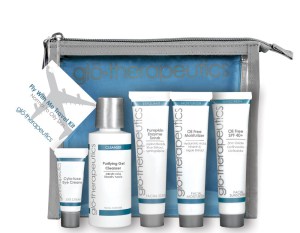 Finally, you asked for assistance in choosing a good skincare line and your makeup and skincare guru told you that she actually likes, recommends and sells glo Professional. She said what she liked most was that the line had a full range of skincare products alongside minerals makeup. As a matter of fact, she used the minerals powder on your face during your wedding makeup trial and let you know that compacts were available for you to purchase. Although she raved about glo, she confided that she also has experience with other makeup and skincare lines. Further, she said that she has NEVER come across a product line that she couldn't find at least one item to like or love. Then, she shared her email and invited you to send your questions about skincare and makeup and to stay in touch!