Now that you've been whisked across the threshold as husband and wife, the next step in your wedding adventure together is writing thank you cards, selecting photo album proofs and changing your last name.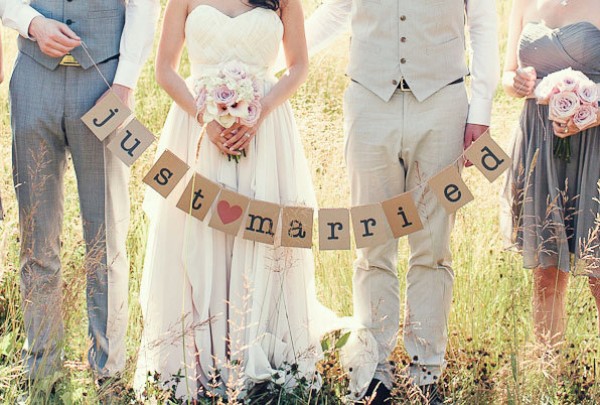 Ah, the dreaded name change process…Many brides are surprised at the amount of time and paperwork involved in completing a simple name change.
The average newlywed conducts 30 hours of research to locate and complete the forms for a legal name change for Social Security cards, Driver's License, bank and credit cards statements, voter registration, IRS, insurance cards, vehicle registration and more. Sounds tedious already, right? Fortunately, new companies have noticed this headache and forged ahead with making this task easier.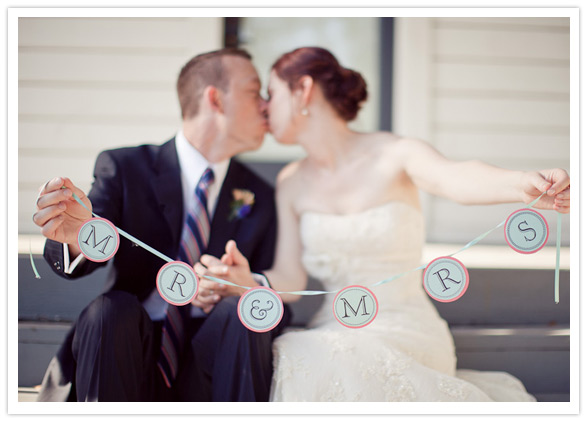 Photo credit: Vanilla Sky & Designs, inset/Simply Savannah Events, above
According to MissNowMrs.com, an online name changing service, they will relieve you of stress and 13 hours of your "just married" time compared to antiquated do-it-yourself methods. The cost--$29.95 with your name changed (hyphenated or completely changed) in three steps and a stamp.
It even adapts to different states so no matter where you reside, you will benefit from this service. Registry10, an online local wedding registry has even added MissNowMrs.com to its registry partners so new brides can request the service as a gift.
Another company, HitchSwitch.com also set out to make the name changing process simpler. It began after attorneys Josh Gelb and Jake Wolff realized how complicated it was for their wives to change their surnames once they were wed. Consequently, they decided to create a comprehensive source that fills this void and provides support for questions.
The cost is $25 or $50, depending on your package; however, a portion of the proceeds benefit breast and ovarian cancer research. The best part is there are no long lines to wait in at various government buildings throughout the county.
Both sites have assembled all of the up-to-date forms and all clients need to do is print, sign and mail them in--that easy.