Antique cars, trains or boats create a unique backdrop to your Philadelphia wedding. It's very James Bond.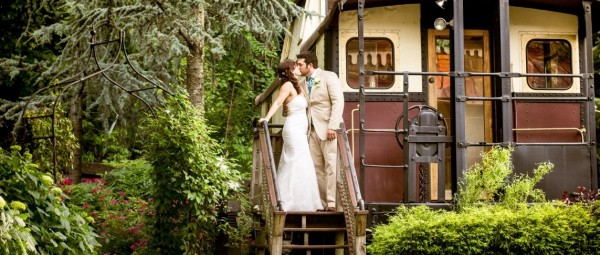 Photo credit: Ashley Lynn Fry Photography/Columbia Station
Museums with vintage sports cars are a chic, unique new way to provide conversation for your guests, millions in décor at a fraction of the cost and well, eye candy for your Philadelphia wedding or social event. It certainly is a conversation starter. Here are a few vehicle and mass transportation themed wedding venues in Philadelphia to rev up your reception (think trains, planes and automobiles…or well, pontoons):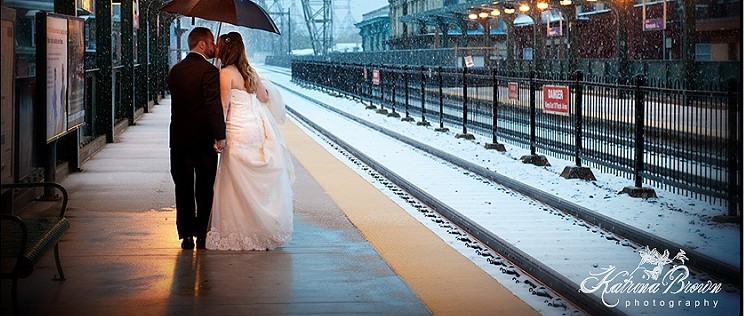 Photo credit: Katrina Brown Photography/Beat Street Station
Beat Street Station: Since the 1930's, the Manayunk station had played an integral role by offering safe haven to commuters of the railway system. In the early 1990's, the station was sold by The Reading Company, to be later renovated to a spectacular entertaining facility. The historical integrity of the Manayunk Station has been maintained and now houses Beat Street Station, the areas most exciting wedding and event facility in Philadelphia.
Bucks County Riverboat Company: Bucks County Riverboat Company is operated out of Keller's Landing in historic Bucks County, Pennsylvania. The River Otter is a 52' coast guard certified pontoon boat fully equipped to provide a memorable excursion on the wild and scenic Delaware River.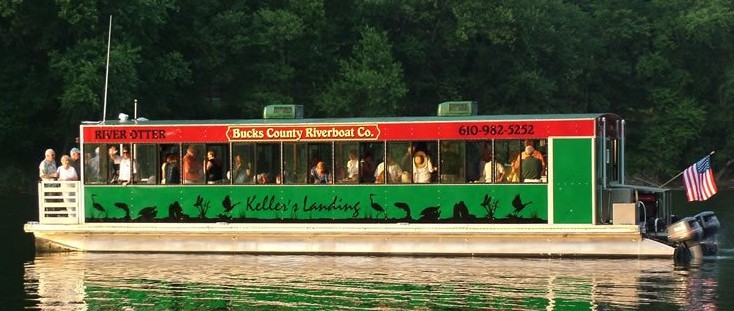 Photo credit: Bucks County Riverboat Company
Columbia Station: The newly renovated Columbia Station is a beautifully restored train station circa 1858 that used to service the Reading Railroad. Thanks to brilliant renovations and the Robert Ryan Catering team, the facility is now of service to you, as a host for your wedding or special event. A full interior renovation was completed in November 2013.
Ceremonies can be held on site in the beautifully manicured garden ceremony area. Columbia Station's restored vintage caboose permits privacy for the wedding couple and their party. The sandstone facade, blooming window boxes and spacious porch with bistro tables make for the perfect spot to snap unique wedding photos.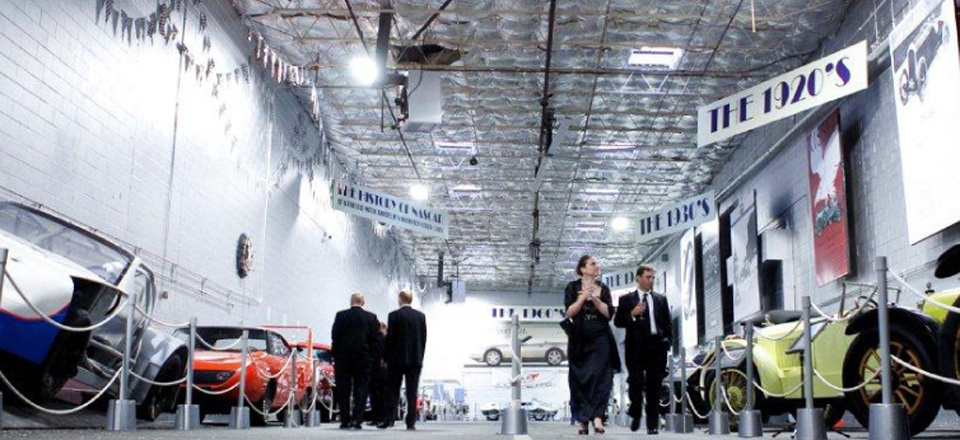 Photo credit: Simeone Automotive Museum
Simeone Automotive Museum: The Simeone Automotive Museum has an extraordinary collection of unique, classic race cars, which include Bugatti's, Porsche's, Alpha Romeo's and many more.
With more than 100,000 feet of space throughout the museum and three different options for hosting small and large events, the museum can accommodate groups from 20 to 2000 for Philadelphia wedding receptions, product launches, fundraisers, or special events of any kind.