Most people tend to be a little taken back by the term "naked cake," but all it is, is cake with no icing.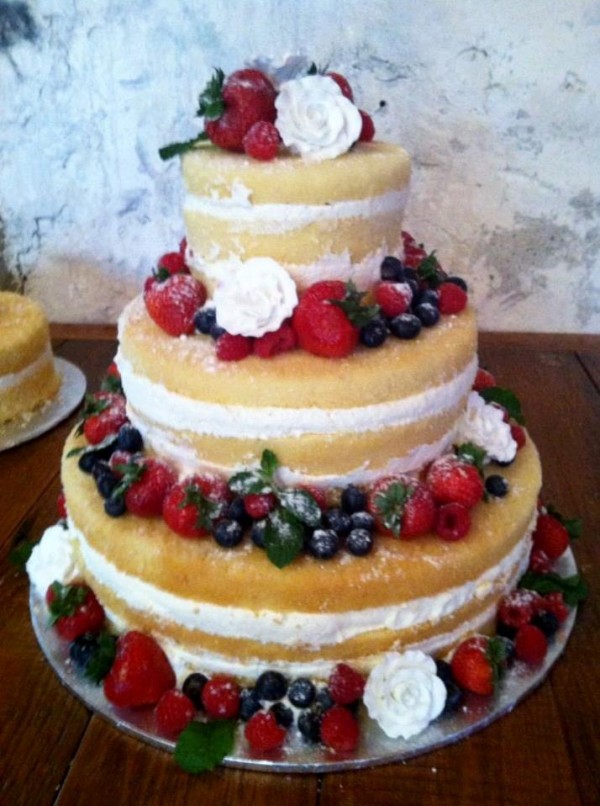 Photo credit: The Master's Baker
The Master's Baker has done quite a few of these and even have been requested from caterers in NYC to deliver "naked cakes" to their venues, because they had a hard time finding a baker that can make this happen.
Behind the Scenes:
Naked cakes have to be done within hours of the reception time and then protected with Acetate (clear) sheets to keep them from going stale. Most couples come to us thinking this will save them a lot of money, but these cakes, believe it or not, require more last minute attention than our cakes covered in buttercream, whipped cream or fondant icing. So, because of the last minute work and structural building of this cake, it tends to cost a little more.
We typically use a Whipped Cream on the inside of these cakes to bind the layers. It goes unbelievably well with the fresh fruit and keeps that airy, less sweet taste with the cake.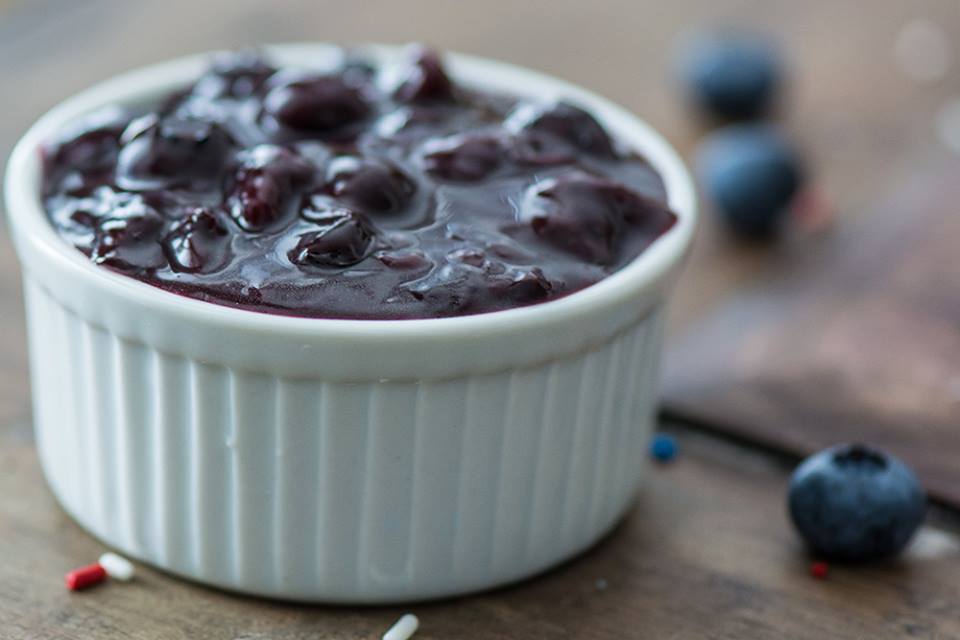 Photo credit; The Master's Baker
Toppings:
Often, couples who choose this style want a cake that is less sweet and more "rustic" in nature. We tend to see a lot of fresh fruit going onto these cakes garnished with 10x (powdered sugar). However, the ideas are endless when it comes to what you would like to accent these naked cakes with...we have done them with fresh fruit, fresh flowers, fondant or gum-paste flowers, chocolate ganache...you name it, we have seen it!
As far as the actual cake, we offer 18+ flavors, so the visuals of the cake itself can be formal with just a Vanilla batter or look rich with a Dark Chocolate or be very playful with our Confetti cake....again you will have a lot of options!
Naked cakes tend not to be as easy as one would think; we really have to take a lot of last minute care to keep these cakes from going stale. There are a lot of tricks to the trade when mastering this type of cake...the last thing you want is seeing your whipped cream melting with the fruit "bleeding" or the cake falling apart because it is so dry from being exposed to the air. I guess this is true of all cakes/desserts...trust a professional baker and make sure you SAMPLE their work and look at their portfolio! Like baking, you only get one try!